With 15 million (yes... MILLION) users, Periscope is the place to be. Whether you are building a personal brand, have a small business or an established business, or simply enjoy engaging in online communities, you need to join Periscope.
I joined about a month ago, & I felt like I was late to the game. Everyone seemed like they knew what they were doing. There were emojis, hashtags, and hearts flying everywhere; and it was hard to know where to start and what to scope about. But in the last month, I have learned five key things that should help other scopers out there...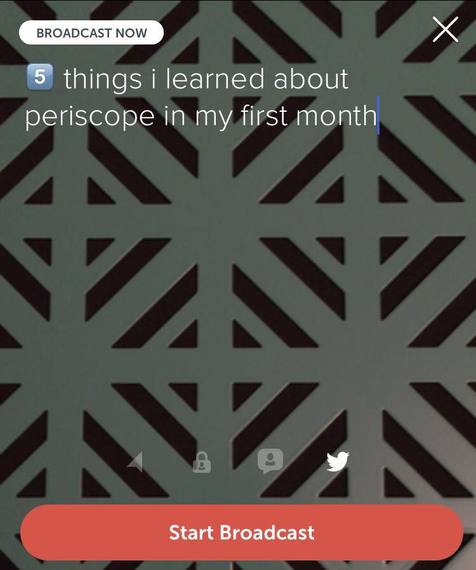 1. Everyone Gets Nervous
There are a lot of people on Periscope who don't ever broadcast themselves. They join so that they can view videos and ask questions via comments, but if you want to broadcast (and I highly recommend it), you will quickly find that it can be nerve-wracking. It is scary to push the red button and go live not knowing who will watch and what they will think. I always get a little nervous before scoping, but I take comfort in knowing that most people also feel this way. Plus, the adrenaline rush after scoping is a great payoff to these nerves!
2. Do Not Disturb
Before you start a broadcast, make sure you turn on airplane mode or hit the Do Not Disturb button on your phone. If someone calls you in the middle of your broadcast, that Periscope is ruined! This is one that I don't always do, but I am really trying to make a habit of it.
3. Address Replay Viewers
People can only comment if they are watching you live on a smartphone, but I know that people watching the replay or watching from their desktop computer might have questions too. To address this, I tell people at the very beginning of the scope that they can tweet me if they have any questions or feedback, & that way I will be able to easily answer them.
4. Ask for Things
Asking your viewers questions will help keep them engaged and keep them coming back. Everyone loves to share about themselves so get in the habit of saying something like, "Thanks for joining me! Please share where you are watching from b/c I love to see how we can all come together like this no matter where we are." Or, "Please tell me your name and what you are passionate about." Or something directly related to your particular broadcast. You can also ask for hearts, shares, and encourage people to click simple links for more information.
5. Find Communities
Periscope broadcasts can be shared directly with Twitter, which makes the hashtag feature very useful. You can also search hashtags within Periscope, and many Periscope communities use this to their advantage. There are hashtags related to daily challenges and prompts and hashtags related to certain topics and communities. These are a great way to find like-minded people and be discovered yourself!
Join me on Periscope here!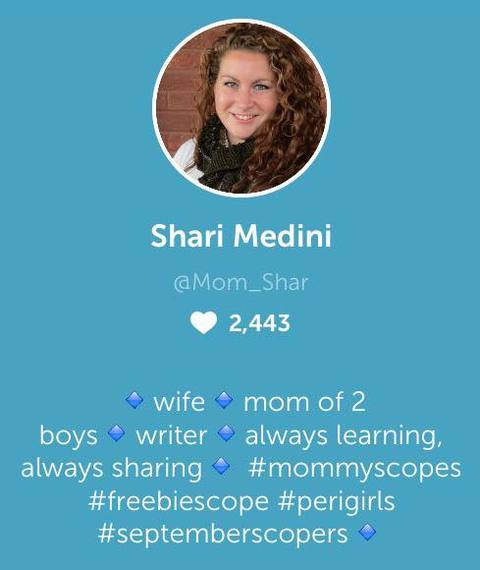 Calling all HuffPost superfans!
Sign up for membership to become a founding member and help shape HuffPost's next chapter