The Signature CEO second annual conference brought together business owners for two days of dynamic presentations, intimate discussions and networking with entrepreneurs from all industries.
"As entrepreneurs, we owe it to ourselves to continue investing in the growth of our businesses. I created the Signature CEO conference to be a business intelligence vehicle for wedding and event professionals, but really the lessons in brand building, financial planning and leadership apply to any entrepreneur," says Tara Melvin, owner of Perfect Planning Events and creator of The Signature CEO conference.
Though it's difficult to distill a day of incredible nuggets of entrepreneurial wisdom down to one article, here are the five major insights I took away from this year's Signature CEO conference: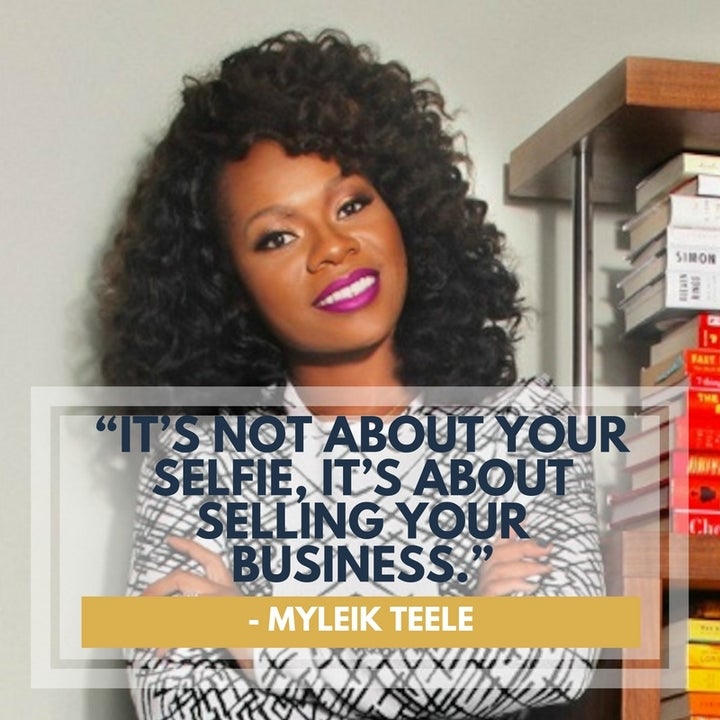 In her session on taking your business to the next level with social media, CEO of curlBOX Myleik Teele taught that instead of being obsessed with growing your following, you should be obsessed with finding your 1000 true fans. These are the loyal customers that will actually buy from you, not just like or comment on your posts. If you can find your 1000 true fans, then you're in business.
The strength of your social media is determined by the strength of your content. - Myleik Teele
If you're wondering what you should be posting, understand that social media should be a reflection of your business. People should be able to look at your social media profile and know exactly what your business represents. Consider that people are obsessed with anything behind the scenes, Teele says. Take people through a day in the life of your business. But save that sales pitch until after you build a relationship with your audience.
Teele herself is known for showing her followers her life behind the curtain, from sharing the tea she drinks to showing the grunt work that goes into bringing curlBOX to life each month, which makes her audience feel that much more connected with her as a person. When people connect with you, they are more apt to buy from you.
Most importantly, you should be using social media as a vehicle to welcome people to your email list. After all, we do not own these social media platforms and they can be gone at any moment.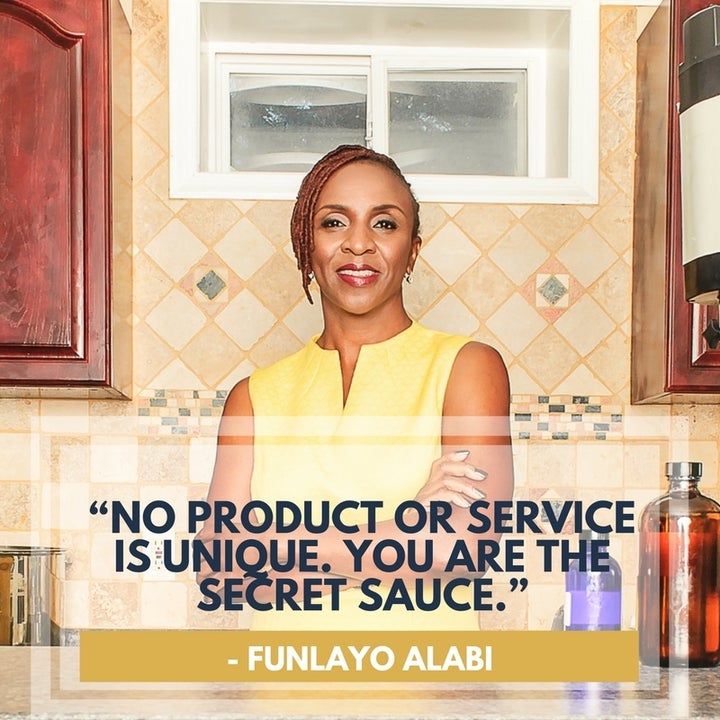 Keynote speaker and Founder of Shea Radiance Funlayo Alabi challenged us all to dare to be different. Although no product or service is unique, she said, daring to bring your unique self into your business is the secret sauce of any brand. She advised us to invest time in finding out our unique element, because your brand's identity can only be defined after you figure out who you really are.
Alabi also addressed the ever present fear of competition. Instead of feeling threatened by others, she reminded attendees to keep in mind that nothing is original, then take a deeper dive into finding out who you are and what makes you different. Then learn to communicate that in a clear, concise and compelling way.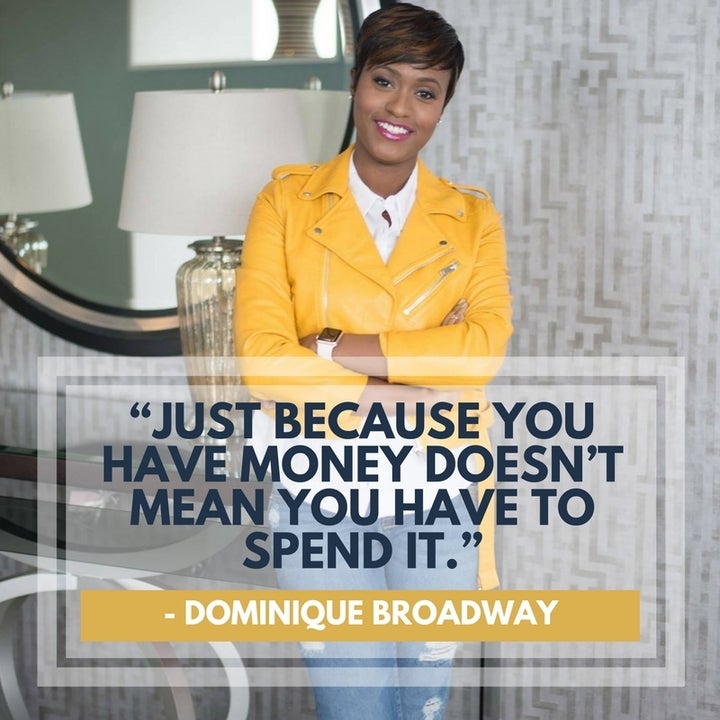 Financial Planner and Personal Finance Coach Dominique Broadway empowered the room to adopt better money management practices and make more as an entrepreneur. She led the room through the creation of an income action plan, breaking down a monetary goal into the number of products and price per product that will result in projected income. Broadway's emphasis on goal setting went beyond the standard as she shared worksheets and a sample income action plan with the audience. She also shared resources for entrepreneurs to learn how to pay taxes quarterly and establish business credit (yes, your business can establish credit too). Honestly, Dominique shared so much knowledge that I will have to have her in the Side Hustle Pro guest chair to recount it all.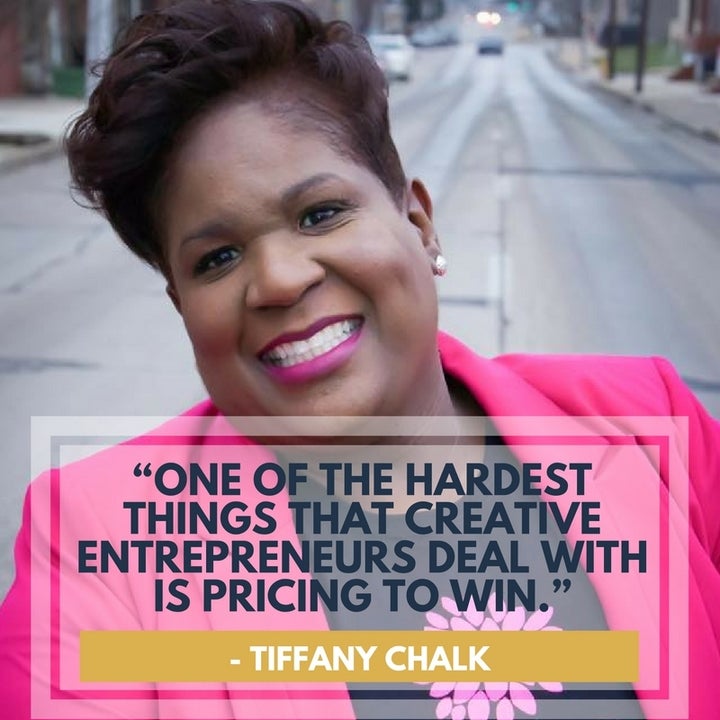 Speaking of finances and pricing, Tiffany Chalk, CEO of Tiffany Chalk Events, imparted her strategy for selling your value not your price. Noting that many entrepreneurs are undercharging, she led the room through an exercise to calculate an accurate hourly relate. Chalk emphasized that entrepreneurs need to account not only for time, but materials, labor, overhead and more. Chalk's pricing calculation is adapted from Dan Kennedy's example. Although there are different pricing structures, knowing the true value of your time per hour will be helpful to inform what you charge as a flat rate or percentage fee. Chalk recommended auditing your time, so you know exactly how long it takes you to do a service. Chalk further explained that to sell your value and not your price, one should focus on the features of a product or service, demonstrate the benefits and sell the outcome.
This is just a portion of the insights from the dynamic speakers at The Signature CEO 2016 conference. To learn more and be first to know about the 2017 dates, visit TheSignatureCEO.com.
Hear me share more of my experience from Signature CEO plus my recommendations for finding other entrepreneur conferences on Episode 22 of Side Hustle Pro.
___________________________________________________________
Nicaila Matthews is a Social and Digital Marketing Strategist and the Creator and Host of the Side Hustle Pro Podcast. Side Hustle Pro is the first and only podcast to spotlight bold black women entrepreneurs who have scaled from side hustle to profitable business. Listen every Wednesday on iTunes, Soundcloud, Stitcher and Google Play.
Related
Popular in the Community