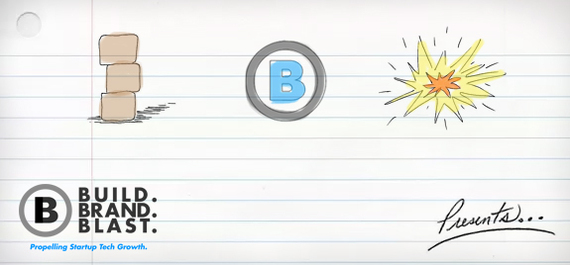 Hindsight is 20/20, but I still wish I could have entered the entrepreneurial world knowing these five truths.
Entrepreneurship was always appealing to me. I loved the idea of being my own boss, creating something of value, and working with others under my own accord to accomplish something great together. All the virtues of entrepreneurship were obvious to me, but when I first ventured into the world of business ownership, there were a few sacrifices and challenges I overlooked (or else didn't want to think about).
I don't have many regrets as an entrepreneur--even my mistakes have turned out to be awesome learning experiences--but there are things I wish I would have known sooner. If you're considering venturing into the world of entrepreneurship, try to understand these five truths:
1. Your first company will probably fail. We all know the statistics about the failure rates of startups--but it's easy to forget those when you see rockstar tech entrepreneurs making billions on their first stab at business creation. The truth is, those great successes generally come only after multiple failures--and your first creations too, will likely fail.
2. There's such a thing as growing too quickly. With your eyes on the prize, any kind of growth seems like the ultimate goal. New business, new customers, new markets, new locations--it all seems great. But growing too quickly can overburden your resources and cause your entire structure to collapse.
3. Quick fixes will always burn you in the end. Writing off a problem with a "for now" solution isn't inherently bad, but it gives you an excuse to avoid dealing with the problem more directly and permanently. Focus on the permanent fix the first time around.
4. People are harder than numbers. Relatively speaking, calculating profit margins and laying out a business model is far easier than trying to hire a good team to support you. Good people are hard to find and harder to keep, yet they should still be one of your top priorities.
5. It's way harder than you think. Excited and motivated, it's easy to forget how hard entrepreneurship really is. That shouldn't dissuade you, though--it's rewarding because it's difficult. You just have to be prepared for that level of difficulty if you want to stay strong throughout the experience.
Entrepreneurship is different for everybody, but these five truths seem somewhat universal. Keep them in mind before jumping in.
Jose Vasquez is a serial entrepreneur and tech enthusiast dedicated to helping startup technology companies get the direction and momentum they need to succeed. As the founder of Build. Brand. Blast., Jose has established a collective resource for tech entrepreneurs to consult when brainstorming, creating, launching, or expanding a new business. Jose is also the founder and CEO of Quez Media Marketing, a marketing firm that combines technology and creativity to help new and growing companies get the results they need.
Jose graduated from Goldman Sachs' 10,000 Small Businesses program. Goldman Sachs is a partner of the What Is Working: Small Businesses section.
REAL LIFE. REAL NEWS. REAL VOICES.
Help us tell more of the stories that matter from voices that too often remain unheard.