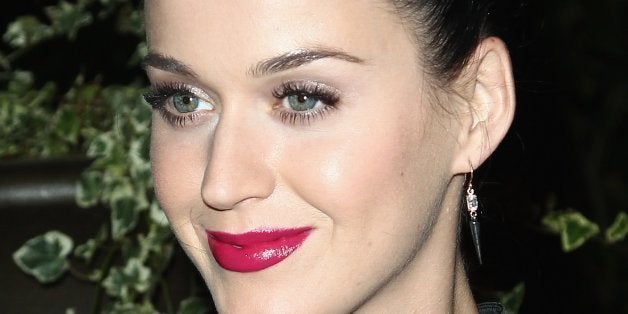 The first time I heard Katy Perry's "Roar," I knew it would be a hit. Though, truthfully, I wasn't thinking about Billboard; I was thinking about the boardroom.

I used to bite my tongue and hold my breath
Scared to rock the boat and make a mess
So I sat quietly, agreed politely
I guess that I forgot I had a choice
I let you push me past the breaking point
I stood for nothing, so I fell for everything...
[Chorus]
I got the eye of the tiger, a fighter, dancing through the fire
Cause I am a champion and you're gonna hear me roar
Louder, louder than a lion
Cause I am a champion and you're gonna hear me roar
While it is always tough to generalize gender differences, there is much research to back up the fact that men and women communicate in different ways. According to Dr. Louann Brizendine, author of The Female Brain, there are physiological differences between male and female brains. "Women have 11 percent more neurons in the brain centers for language and hearing, which can have practical implications in the workplace," she writes, such as when relationships are at stake or conflicts needs to be defused.
In other words, no matter the tune, men and women sing it differently and Katy Perry, as it turns out, can remind us of five ways to stay on key:
Acknowledge the Need. "Biting your tongue" wasn't a philosophy that worked for Katy, and it's not going to work in business. According to a Monster.com special report, "Many women are conditioned by culture to maintain harmony in relationships. That conditioning is manifested in softened demands, hedged statements and a generally more tentative communication style. The important thing to remember is that tentative communication does not mean the speaker actually feels tentative or is lacking in confidence." Recognizing that women are hardwired differently is the first step to address -- and improve -- communication style.
Adopt an Empowering Motto. Maybe it has everything to do with the "eye of the tiger," but identify an inspiration that resonates with you. Say it, or even sing it, in your head and use it to challenge and encourage your inner voice. Katy has called her latest album "a record about self-reflection and self-empowerment." The same should be true for anyone hoping to escape from their comfort zone.
Embrace Difference. Whether you're wearing a candy cane corset and blue wig or you're the only one in the room wearing a skirt, remember it's OK to stand apart. According to linguistics expert Deborah Tannen, women could be better at challenging authority:
Men tend to be sensitive to the power dynamics of interaction, speaking in ways that position themselves as one up and resisting being put in a one-down position by others. Women tend to react more strongly to the rapport dynamic, speaking in ways that save face for others and buffering statements that could be seen as putting others in a one-down position.
Remember, it's not your job to make others like you; the only person that needs to do that is you.
Don't Take Things Personally. Katy's song is rumored to be about her breakup with Russell Brand, whom she says informed her of their divorce via text message on New Year's Eve. As the song says, "You held me down, but I got up, Already brushing off the dust." In the article "The Top 6 Communication Challenges Professional Women Face," Forbes contributor Kathy Caprino writes, "if we operate from emotionality only, we compromise our ability to make effective decisions and take action from a more centered, leadership-oriented stance."
You Don't Need to Look Far for a Hero. My personal favorite line of "Roar" is, "I went from zero, to my own hero." Often, women find their own worst enemy in the reflection in the mirror. Only you have control of the volume of your roar. Don't be afraid to turn it way up.
Remember, we communicate the way we do based on our biological makeup, what we're taught and how we're raised. I don't know if Katy Perry will win a Grammy for "Roar," but I do think she deserves applause for reminding us that we all have the power to better ourselves, to help one another and to be our own hero. Since its release, "Roar" has spent the last nine weeks on the
Billboard
Hot 100 chart, including several at #1. Regardless of the song's commercial success, I am hopeful -- and confident -- it will top countless personal playlists for many years to come.
REAL LIFE. REAL NEWS. REAL VOICES.
Help us tell more of the stories that matter from voices that too often remain unheard.