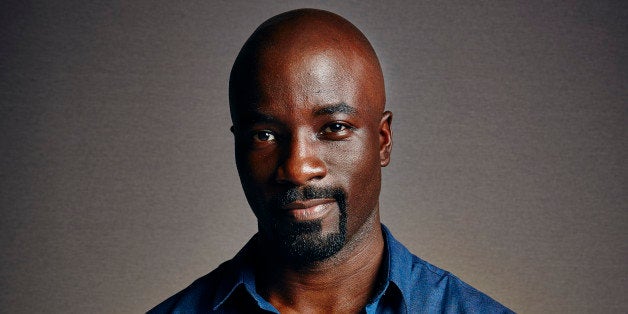 Mike Colter has officially been cast as Luke Cage in the upcoming Netflix series "Marvel's A.K.A. Jessica Jones." The show will star Krysten Ritter as a retired superhero with post-traumatic stress disorder who now works as a detective. To put the casting news in context, we've gathered some information about Colter and his character's Marvel persona. Read on for five things to get you excited about the upcoming show.
1. Colter will debut the Luke Cage character on "Marvel's A.K.A Jessica Jones" and then star in his own Netflix series.
According to Variety, who broke news of Colter's casting on Monday, the character will debut opposite Ritter on "Jessica Jones" before headlining his own series on the streaming service. This goes along with the reported deal between Marvel-Disney and Netflix for four original Marvel series including one focused on Luke Cage.
In the comics, Jessica Jones has a romantic relationship with Cage. Presumably, the two characters appearing together on "Jessica Jones" will explore that dynamic.
2. He will take on the storied role of Luke Cage -- also known as Power Man -- who has superhuman strength.
In case you don't have a comic-book background, Cage's powers include super-human strength and near invincibility. According to Marvel, he can "lift/press approximately 25 tons and punch through barriers as thick as four-inch steel plate." His skin is also "steel-hard and his muscles and bone tissue super-dense."
Cage first appeared in Hero for Hire #1 in 1972, which also details his origin story.
3. Colter rose to prominence in a recurring role on "The Good Wife."
Fans of "The Good Wife" may recognize Colter as drug kingpin Lemond Bishop. Though his character has been integral to several story lines over the course of the series, Colter did not originally know how big a role he would play. Speaking to Vulture in November, he shared that he first believed Lemond Bishop would be just a one-time appearance.
"I didn't think that they'd work in a character for me that would recur on a show such as this," he said. "I just went in thinking, This is a great -- this is a nice show, I like the writing, and then it just kind of led to more opportunities."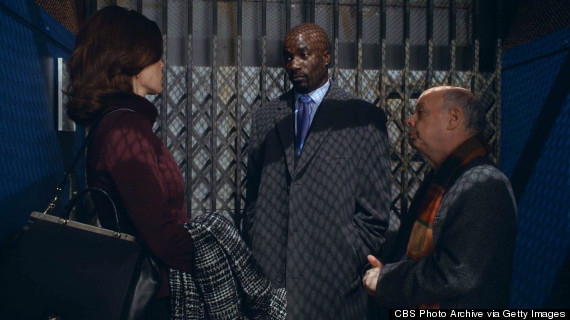 4. Colter's other notable projects include roles in "Halo: Nightfall," "The Following," "American Horror Story" and "Million Dollar Baby."
Colter stars as Jameson Locke in "Halo: Nightfall," the installment that introduces his character to the franchise and bridges the gap between "Halo 4" and "Halo 5: Guardians."
He's also played Nick Donovan in "The Following," David in "American Horror Story: Coven" and Big Willie Little in the film "Million Dollar Baby."
5. Idris Elba, Terry Crews, and Isaiah Mustafa (a.k.a. The Old Spice Guy) all previously expressed interested in playing Luke Cage in a Marvel project.
At a press conference for the film "Thor," in which Idris Elba played Heimdall, the actor was asked if there were any other Marvel characters he'd like to bring to life. He responded: "I'd like a stab at Luke Cage." He also expressed his interest at a 2011 Sony Pictures Comic-Con presentation, saying he believed he could "do a lot with that character."
I heard [it's greenlit] but I haven't gotten any calls. I've been hearing stuff like, 'Oh you're too old,' and I'm like, 'Man do my workout 20 years ago and we'll talk about who's too old [laughs]. Like I said, anything can happen, I never rule anything out. I'm game. There are no rules. What's up, Marvel? I'm right here, baby. I ain't goin' nowhere. You know where I live! [laughs]
Isaiah Mustafa, who became famous for his starring role in Old Spice commercials, was also very open about his passionate interest in the role. In 2011, he told Superherohype:
I've already had a meeting with Marvel. I talked to them and I told them that I was a gracious reader of their comics and that I wanted to be Luke Cage. So we'll see where they take it... I think all their [early black] characters were these Blaxploitation characters – these jokey, clownish characters – but now they've really developed the African-American characters. Luke Cage has a lot going on. He's this man, he's got all these powers and abilities and he can use them to save whatever major city, but instead of doing that he uses them to help Harlem. He wants to fix his neighborhood, and that's what's so admirable to me. Instead of leaving and going someplace bigger, he stays right where he needs to be and tries to do the best that they can.
Before You Go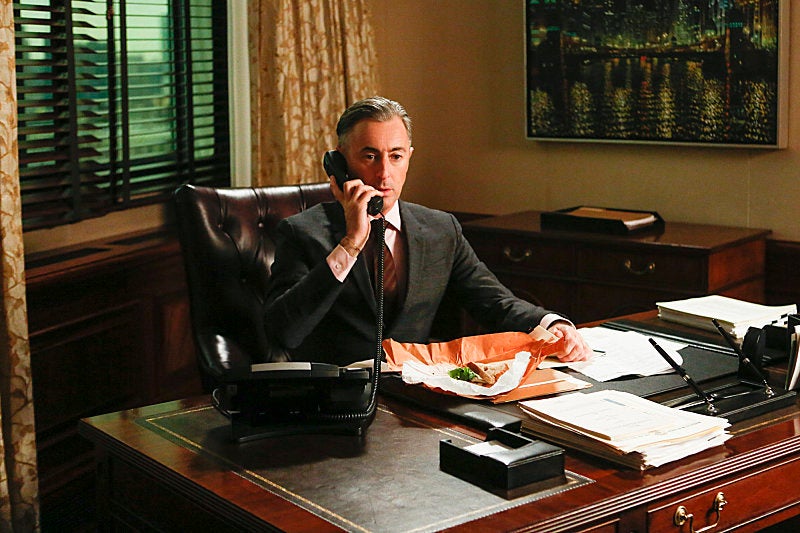 'The Good Wife'
Popular in the Community