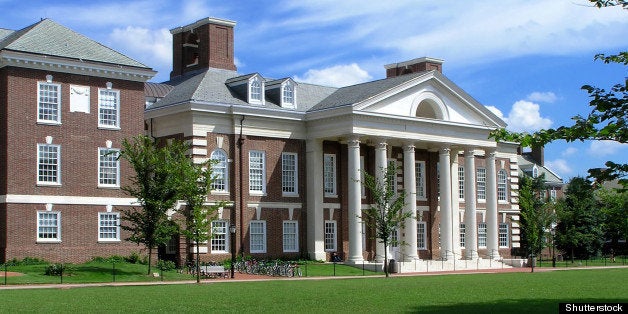 Congratulations! A spot on the waitlist means that the college likes you, but there just isn't enough room for all of the amazing candidates who applied. Students that the school wants but who are not as strong as the strongest of the candidates are put on the waitlist where the likelihood of being admitted is small, but not impossible. In other words, never forget that being waitlisted means you still have a chance. And who's to say you can't be among the small percentage of people who are ultimately removed from the waitlist and accepted to the school of their dreams?
So here's the scoop, waitlisted collegiettes: you're still in the running for a spot at the school, but everything you do from now on can either help or hurt your chances of getting in. When fewer than the expected number of students enroll to fill the school's incoming freshman class, colleges will go to their waitlists and offer admissions. How can you avoid compromising your chances of acceptance? Her Campus found out by speaking with Martha Blevins Allman, Dean of Admissions at Wake Forest University, and two collegiettes who were taken off the waitlists at their dream schools.
1. Let the school know you're still interested ASAP.
Simply put, your chances of acceptance go up as soon as you notify the school of your decision to remain on the waitlist. This may seem like a no-brainer, but responding swiftly to the waitlist can give you an edge if the university gauges student interest by their response time. When they are admitting waitlisted students, colleges will ultimately seek out those who are committed to attending if they will be offered a seat in the class.
"Do not give up until the college tells you it's time to give up," says Allman. "If the college that waitlisted you is your first choice, keep your name on the waitlist as long as possible. Even if you aren't admitted as a freshman, transfer may sometimes be an option."
Mikki Mori, a junior at Georgetown University, was committed to and happy with her decision to attend the University of Michigan until she found out a month before her first week of classes that she was accepted to her dream school. "I never could have guessed I would get off the waitlist," says Mikki. "When I did, I ultimately chose Georgetown because of their health care management and policy program, its international flair, and its location in Washington, DC." But Mikki didn't just wait around and twiddle her thumbs until she was accepted. "I responded promptly to my waitlist offer to show my enthusiasm and continued interest," says Mikki. "I figured little things like that could only benefit me."
2. Do NOT forget to follow up.
As soon as you indicate your decision to remain on the waitlist, communicate your continued interest with the admissions office by sending a follow-up letter or e-mail describing why the college is a great fit for you and why you want to be there. In your letter, state that the school is your number one choice and emphasize how you would contribute to the incoming freshman class as well as the campus community as a whole.
Melissa Bradley, a junior and Campus Correspondent for Duke University's Her Campus chapter, responded to her placement on the waitlist by essentially sending Duke another admissions essay. "I wrote about my desire to major in religion and why Duke was the best place to do it," says Melissa. "I guess it worked! After all, they can't criticize you for being too passionate about the school of your dreams." A well-written letter expressing your commitment to the school and any academic or extracurricular justifications for wanting to attend could be all it takes to tip the scales in your favor.
3. Do NOT let your grades suffer.
Don't give the admissions office the option of moving you down the waitlist simply because you're suffering from a case of senioritis. Universities challenge students with a waitlist to test how they will overcome obstacles very similar to those experienced in a collegiate environment. When faced with adversity, admissions officers look for students who will step up to the plate.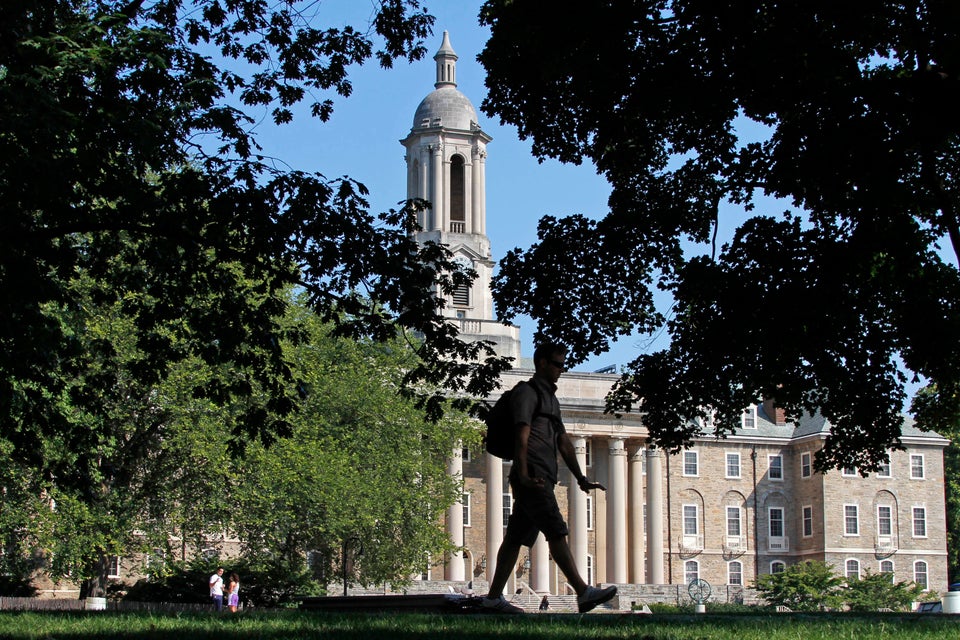 20 Things Not To Worry About Before You Turn 20
Popular in the Community