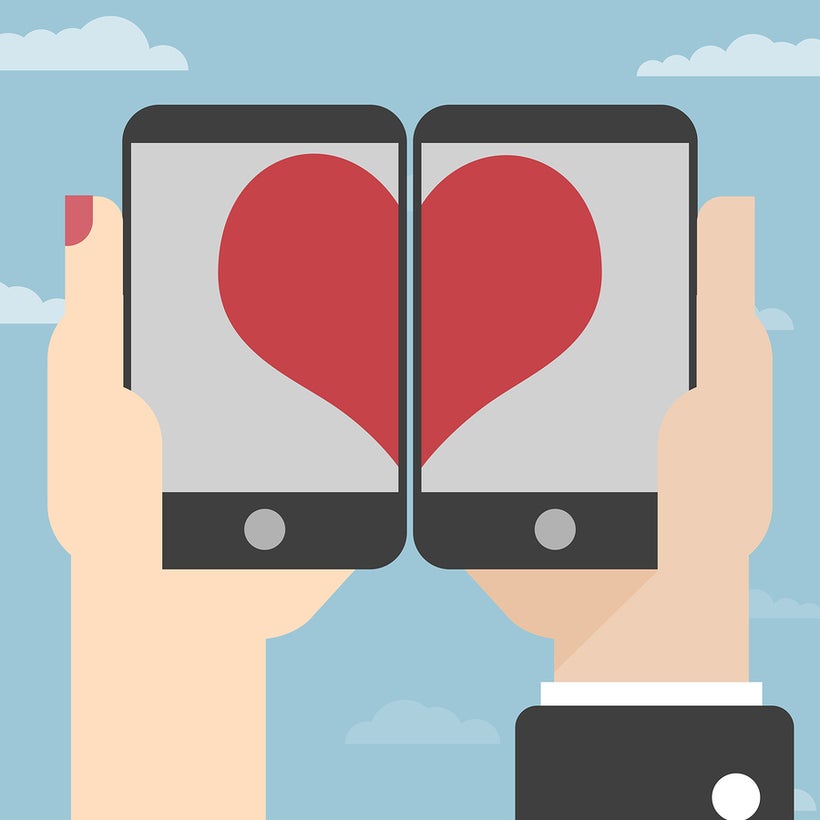 By Michael Osakwe, NextAdvisor.com
While online dating can be convenient and fun, online interactions are in a lot of ways more difficult to navigate. Because of this, the transition to online dating isn't always as smooth or straightforward as people think. That's why we're going over the "rules" or etiquette that will help online dating newbies stand out and successfully interact online. Continue reading as we go over the online dating basics.
Make sure to choose the right site
Before you even consider online dating, one of the first things you should do is to make sure you're aware of what you want. This will help you choose the best online dating platform for your intentions. While all platforms cater to most people, some services are better than others at encouraging certain types of connections. For example, eHarmony and Match pride themselves on helping their users find serious relationships, while options like OkCupid tend to be fairly versatile, depending on how a dater uses the site. For example, OKCupid's extensive profile matching allows users to look for more serious matches if they want to, while still giving them the freedom to seek something more casual if that's what they prefer.
Online dating newbies may be excited to get things started, but they should make sure they don't appear too eager, as it may scare off potential matches. Regardless of how detailed your profile is, how nice your pictures look or how high your match percentages are with potential interests, you are not guaranteed success. Even if you do find a match online, you should know that the online interaction may be short-lived. With that in mind, it's best to send out messages with no firm expectations, and if you don't hear back from someone within three to four days, you should move on. Avoid sending follow-up messages to people who haven't responded to you or who've stopped responding to you. Also, keep in mind that even if someone replies to you, it doesn't necessarily mean they're as interested in you as you are in them, and even if you successfully get a replies, your conversations could end up fading or going nowhere. Should this happen, don't internalize this as a failure on your part, and instead cut your losses and move on.
Focus on the hard-hitting details when messaging someone
Sending the first message can be something that online dating newbies really struggle with. One piece of advice most online daters get is to make sure that they read the profiles of the people they're interested in and include this content in their messages. This is solid advice, but it comes with some caveats. First, it's important that you don't simply go down the line off-handedly mentioning every detail of someone's profile. In fact, it's probably best you don't touch on everything someone mentions in their profile, especially if it's a very thorough profile, as doing so will make you come across as insincere. Your strongest message will likely come from honing in on one or two aspects of someone's profile – especially aspects that you may have in common. The perfect first message should be organic and interesting, while demonstrating that you read the person's profile and aren't just responding to their photos, assuming you're not using a dating service that encourages such encounters, like Tinder.
One of the difficulties of dating is knowing what your date's expectations are. Are they looking for something casual? Are they planning a date with you because they like you or they're just looking for something fun to do? This uncertainty is exacerbated online when communicating with text, as it's not always easy to interpret someone's tone or intentions. That's why you should be as straightforward as possible. If you're interested in asking someone out, you may want to include a line in your profile about your preference for in-person interaction. Similarly, if you're just looking for friends or online pen pals, you should equally be upfront about that by including those details in your profile and making sure your preference comes across in your messages. In general, just remember to be upfront and honest with your intentions, as you don't want to mislead anyone.
Watch out for scams and other unwanted attention
As if dating weren't already hard enough, something that you should be aware of is that scammers and harassers lurk on dating sites. They're not ubiquitous, but they're common enough that you should know the signs which indicate when you're talking to one (or to a bot or troll). If things are going a bit too smoothly or someone wants to move thing along very quickly, be cautious and go with your intuition. While love does require you to be open-minded and trusting, make sure you don't let yourself get taken advantage of — someone you've just met requesting money should be looked upon with suspicion.
Online dating may not be for everyone, but with the right mindset and tips, online dating newbies can make the most of their experience. For more information and tips about online dating make sure to keep reading our online dating blog.
Calling all HuffPost superfans!
Sign up for membership to become a founding member and help shape HuffPost's next chapter
This post was published on the now-closed HuffPost Contributor platform. Contributors control their own work and posted freely to our site. If you need to flag this entry as abusive,
send us an email
.