President Obama's budget proposal for the 2013 fiscal year would beef up spending on higher education. Appropriately, he unveiled it at a community college in Virginia on Monday.
Obama's plan for higher education would focus on new financial incentives for colleges and universities that are able to keep their costs down, and add more funding for research grants. He is also asking for billions of dollars to go toward training programs in community colleges, including help for schools for that are able to help graduates secure internships and jobs in their field. However, the president would cut-off for-profit colleges from this type of funding.
Check out the 5 things Obama's budget plan does for higher education. Then tell us, what do you think? Weigh in below!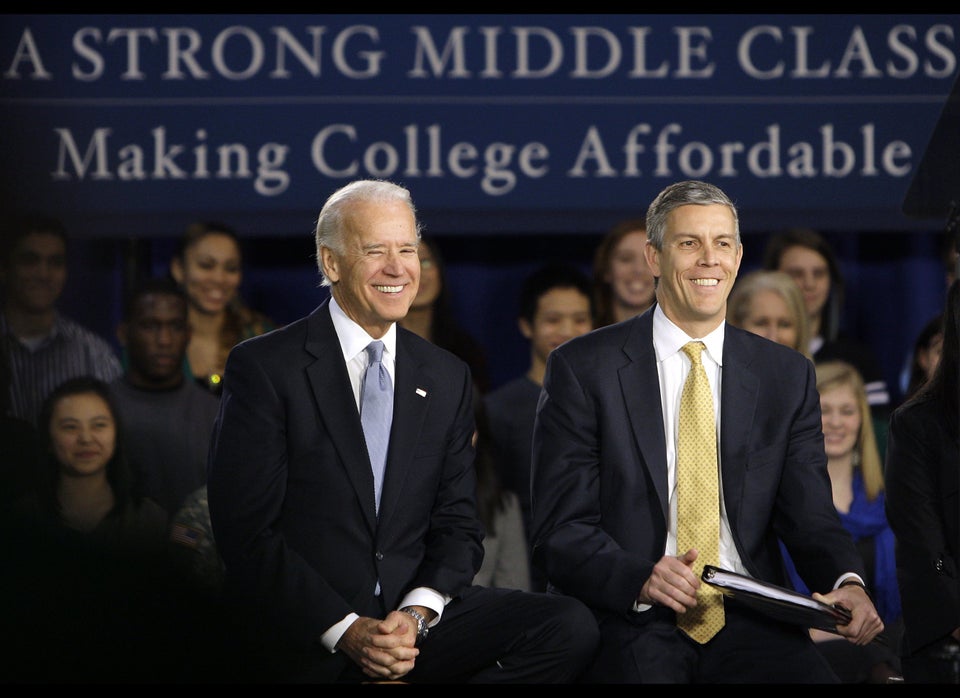 5 Things Obama's 2013 Budget Does For Higher Ed
Popular in the Community