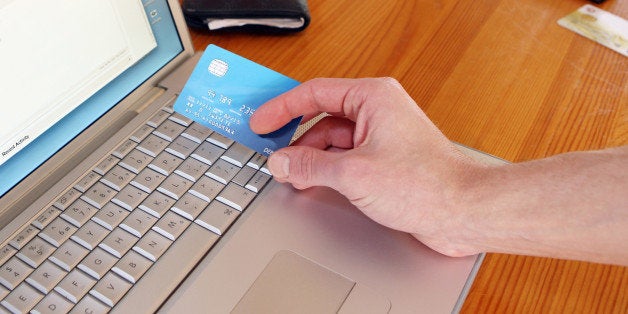 By Jennifer Calonia, Editorial Manager
Black Friday has been the most anticipated shopping event of the year, but with ads leaked weeks ago and people already in line for crack-of-dawn doorbusters, Americans have their attention (and wallets) locked on to the next big spending event: Cyber Monday. For nearly a decade, the first Monday after Thanksgiving has marketed itself to eager online shoppers hoping to add another layer of savings to their holiday shopping budget.
According to ComScore, Cyber Monday spending has experienced an exponential climb since 2005 -- check out this infographic for more details.
This year, Adobe forecasts Cyber Monday sales to reach $2.6 billion, a 15 percent increase over 2013. While there might be a few deals that would coax even the most conservative spender to reach for his wallet, Cyber Monday isn't as consumer-friendly as big box marketing teams hope to convey. For now, it's still the largest online shopping day of the year, but shoppers should be aware of the caveats that come with this title.
Here are five important things that stores don't want you to know about Cyber Monday.
1. You Won't Be Seeing Many Cyber Monday Ads -- and That's a Bad Thing
By the second week of November, some big box retailers had already "leaked" their upcoming Black Friday deals and doorbusters to showcase the discounts customers can plan for on the big day. But the same transparency can't be found with Cyber Monday specials. Amazon's website encourages proactive shoppers to "make sure to bookmark this page today so you won't miss a thing for Cyber Monday 2014," and Walmart invites its customers to "Sign up for Walmart emails, where you'll find the latest updates on Cyber Monday sales and Cyber Week specials" -- but no deals posted.
GOBankingRates asked Mark LoCastro, spokesperson at DealNews, why Cyber Monday deals are so hard to find in advance.
"Retailers typically do not advertise Cyber Monday sales days or weeks before the actual event [like they do for Black Friday] because they cannot afford to take the spotlight away from their Black Friday sales," LoCastro said. "Retailers release their Black Friday deals one or two days prior to the actual event, and the same will occur with Cyber Monday. ... This slightly harms consumers because they are unable to properly research products of interest, create a shopping plan and benchmark prices before the shopping event."
2. Cyber Monday Discounts Aren't That Great
Compared to standing in line with a food coma on Black Friday, shopping online on Cyber Monday is generally a lot more convenient. In exchange for this convenience, shoppers should know that markdowns might not be that competitive compared to other holiday shopping days. Adobe Systems Inc.'s 2014 Digital Index Online Shopping Forecast predicts that the average discount on on Cyber Monday will be 20 percent; compare that with Black Friday and Thanksgiving, cheaper days to shop with average discounts of 23 percent and 24 percent, respectively.
While Cyber Monday is the most popular online shopping day in the U.S., Adobe's report shows that Black Friday is quickly catching up. Online sales are expected to reach $2.48 billion on Black Friday 2014, a growth of 28 percent, compared to Cyber Monday's expected 15 percent increase.
3. Your FOMO Is Helping Their Bottom Line
With Black Friday and Cyber Monday taking place nearly one month before Christimas, it's easy for shoppers to feel pressured to "buy now" to avoid the last-minute spending pinch. The fear of missing out (what the kids and New York Times call FOMO) on post-Thanksgiving sales, however, might cause frugal shoppers to actually miss out on the much better deals that crop up closer to Christmas.
For example, "Green Monday," an online shopping day growing in popularity, usually takes place somewhere between the second Monday of December and 10 days before Christmas. According to ComScore, Green Monday sales in 2013 were as high as $1.4 billion.
4. You'll See an Influx of Spam and Scams Before Dawn on Cyber Monday
The National Retail Federation reports that 43.3 percent of Cyber Monday shopping last year took place during the early morning hours. Retail stores are fully aware of these statistics, too, which is why shoppers can expect a flurry of Cyber Monday ads spamming their inboxes well before morning alarms go off. In addition to legitimate email advertisements, Cyber Monday also attracts its fair share of email phishing scams that pose as authentic ads or deal messages.
The increased purchasing activity on this day is appealing to thieves hoping to capture your credit card or personal information -- so keep that in mind as you sift through the endless Cyber Monday junk mail you'll receive.
5. Your Purchase Will Likely Be Out of Stock
Shoppers who come across a good deal on Cyber Monday have another beast to contend with: limited inventory. According to Adobe, "out of stock" messages are expected to increase by 400 percent on Cyber Monday. Shoppers will need to wait longer to have their purchases processed, in addition to the wait time for standard ground shipping that's typically free -- unless, of course, they pay more to expedite shipping orders. But that would just negate the money they saved on Cyber Monday discounts.
More From GOBankingRates: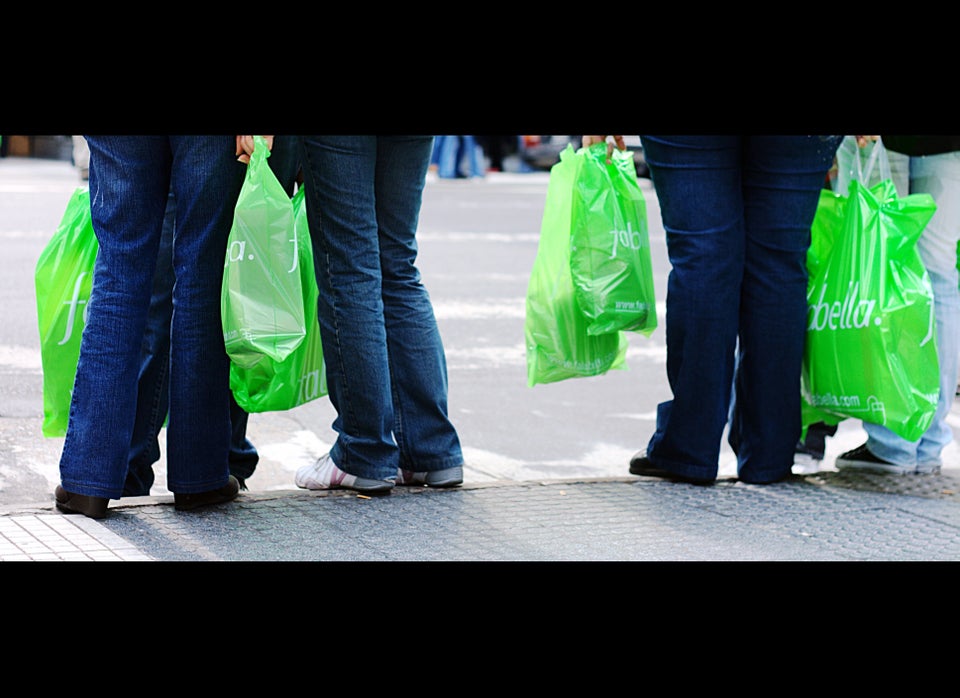 29 Ways You Waste Cash
Related