Boxing fans or not, few individuals would fail to recognize the opening chords of "Eye of the Tiger" or be unable to place the name 'Rocky Balboa.' Yet despite the film's iconic status in American pop culture, many of us are unaware of the real life inspiration behind its most memorable scenes and characters. Rocky's famous training secrets - punching practice in the slaughterhouse and running flights of stairs - were based on those of Smokin' Joe Frazier, world champion and primary rival of Muhammad Ali, who inspired Rocky's fictional nemesis.
Of those who do know of Frazier's connection to the character, only a small subset is familiar with the more intimate details of his life and career not depicted on camera. Coinciding with both the upcoming unveiling of an honorary statue in the boxer's native Philadelphia and the highly anticipated arrival of new-to-market property owned by his manager, Leslie Wolff, here's a look at what the Rocky films missed about Smokin' Joe.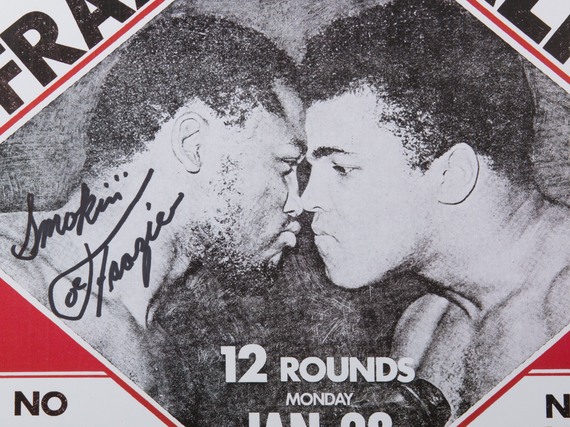 1) He fought the good fight
A philanthropist for the duration of his career, Frazier was involved in various non-profit organizations and often took part in charity matches and benefits. "Joe was just a good guy; he wasn't looking for publicity," says Wolff, noting that Frazier often gave anonymously. Upon his retirement, he appropriated and operated the Philadelphia gym that he himself had trained in, working with up-and-coming boxers and designing programs to help keep the city's youth off the streets and promote education.
2) From ring to recording studio
The musically-inclined Frazier charted a secondary career path for himself upon retirement, forming a musical group known as Joe Frazier & The Knockouts. The soul-funk band toured throughout the 1970s, performing covers of some notable hits as well as recording original singles of their own. Among the band's biggest hits was a special rendition of "My Way" with custom lyrics written for Joe by Paul Anka, who penned the classic performed by Frank Sinatra.
3) More than met the eye
Due to a training injury early in his career, Frazier was nearly blind in his left eye. He was able to hide this from his rivals and the public, only revealing the truth after his retirement. In retrospect, this makes his final match against Ali in Manila all the more impressive; though Frazier ultimately forfeited, he did so only after his good eye had swollen shut, rendering him nearly blind. "Joe wanted to go back into the ring, and if he had, he would have won," asserts Wolff. Frazier's trainer ultimately ruled that sending him back in without his sight was too great a risk, but post-fight interview footage with a heavily-battered Ali indicated that if the fight had been allowed to continue, it would have been a close one.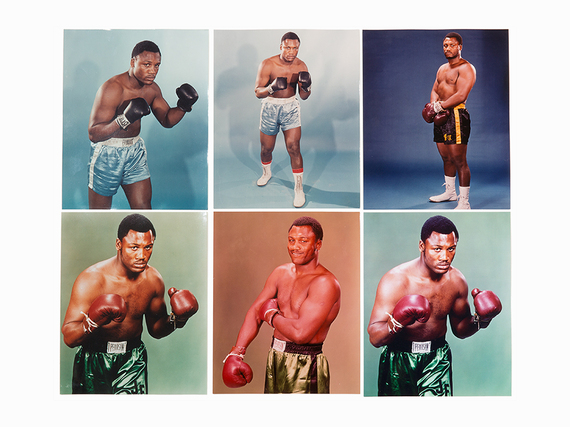 4) Passing the belt
In 1990, the newly-freed Nelson Mandela expressed a desire to meet Frazier on a visit to New York City. Upon meeting the civil rights legend, Frazier presented him with his prized World Champion belt. "I once asked Joe why he gave it to him," remembers Wolff, "and he looked at me and said only that Mandela fought a tougher battle." An advocate for fair rights himself, Frazier often used his celebrity to fight on behalf of those who might not otherwise be heard.
5) Fighting fair
Despite a long, venomous rivalry, Frazier worked to have Ali's boxing license restored after it was stripped following his refusal to enlist during the Vietnam War due to his Muslim faith. Frazier met with President Nixon at the White House to successfully petition for Ali's return to boxing. Incidentally, he sealed his own victory in doing so; had he not pled Ali's case, the famed 'Thrilla in Manila' fight - the highlight of his own career - would have never occurred.