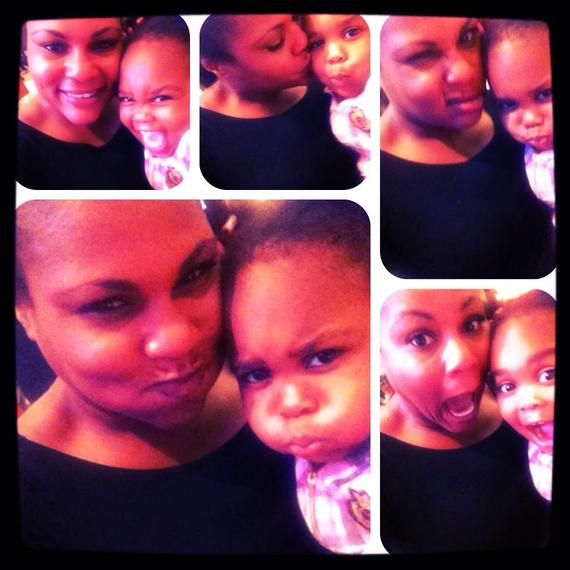 Sometimes the most amazing life experiences come inside packages we didn't exactly plan. Being a single mom is one of them. This isn't the picture of motherhood I envisioned for myself and I'm OK with that. What I'm not ok with is the dishonest conversation that people engage in around being a single mom. Sometimes I feel like women overcompensate for the fact that they are single mothers by pretending to be a superhero. Everything is always "fine." They are never tired and never miss a step. That's not true with me. In fact that's probably not true for most moms in general but I am only an expert in one perspective. My own.
I will not pretend to be the collective voice for all single mothers, I am just sharing mine. Some of my experiences as a single mom aren't necessarily the topic of conversation at the local Gymboree. When things that are common to you are not frequently addressed , it's easy to question whether or not you're alone in an experience. You're not. Just to prove it, I made a list of 5 real life single mom issues that I experience but seldom hear discussed. I really have more than 5 but I'm breaking you in slowly. So let's jump in!
1. More often than I want to admit I question whether or not leaving my spouse was the right decisions. I don't miss him at all. Sometimes I just feel bad about my daughter not having her father in the home with us. Plus I have these fantasies about what it would be like to actually come home completely exhausted and be able to throw the ball to another person while I take a 20 minute breather. Sidebar, when I was solo my fantasies included normal things ...like Nas naked with wine. It's funny how the things you find exciting totally change when you're a single mom.
2. Sometimes I snap more than I probably should. That great balancing act is no joke. Being a mom, provider, housekeeper, cook, teacher and sometimes a nurse isn't the easiest thing. It's frustrating sometimes and I simply don't have the patience of Job. Lord. I. Need. Balance.
3. When older women who have never been a single mom a day in their lives say things like "I just don't understand why you need days to yourself. When my kids were little I spent all my days off with them," I promise you, with every fiber in my being and with the same intensity that I love bearded Drake, I want to scream SHUT THE F%$Ck UP! But I don't because they are elders, and disrespecting my elders is simply unacceptable.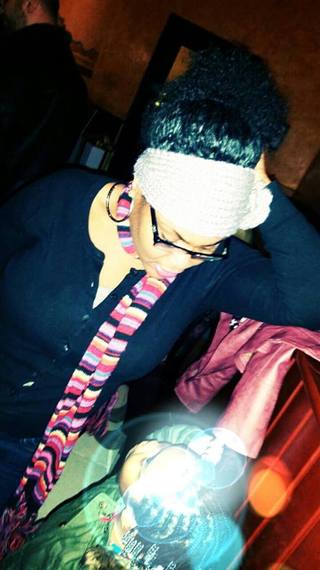 4. At times I feel like life is asking me to draw from empty places. I have to be fun, super patient mom even when my reserve is on empty. Sometimes I feel like screaming yooooooo shut up!! Yes. I love my daughter but at times when she hits me with question number 9869 in the same hour I want to scream. Sometimes I really don't feel like having a conversation about whether or not I think God gets hungry Or answering "So mommy where was I BEFORE I was in your belly"? Sidebar, if I didn't know any better I would think this 5 year old smoked weed. Those are some weed smoker questions for real.
5. When the other parental figure is breaking yet another promise and cancelling plans and she's asking ME for answers I wish for a "Girlfriends" season one moment. I really wish I could press pause, turn to a camera and scream the truth. Then once I get it out my system press play and speak some sort of Iyanla fix my life wisdom. That's not usually how it happens. In real life I swallow anything I'm feeling, carefully avoid speaking negative about her father and provide an answer that shields her 5 year old heart.
I am not going to end this essay with things to reinforce how great of a mom I am. Or how grateful I am to be a mom because I don't need to. Feeling any of the above shouldn't bring the love I have for my daughter into question. If it does.....well see response in number 3.
If you have experienced any of these please know that I get it. Knowing this may not mitigate anything, but sometimes reading your own experiences in the words of a person you've never met is enough to reaffirm your sanity. Sometimes that's just what we need. Other times the Nas pre-child fantasies help, but hey, let's be grateful for the small things.