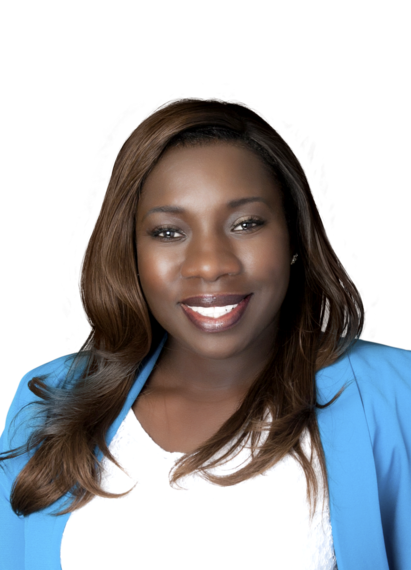 If you don't want your new online business to get sued, it's time to listen to a trusted business lawyer. The time it takes you to read this article may prevent you from five costly lawsuits that could ruin you and your business.
I'm glad to introduce Kendra Stephen, Esq., who I met through a Linkedin for Lawyers webinar. Her extensive knowledge in business law really helped me understand how I could protect myself as a business owner, and in this article she will share with you five ways you can protect your online business.
Disclaimer: This article is a resource guide for educational and informational purposes only and should not take the place of hiring an attorney.
What should new business owners know about domain names before they buy?
When you are an online business your domain name is very valuable. You need to protect it at all times.

One of the ways you can protect your domain name is by registering it as a trademark. This will allow you to pursue legal remedies should someone try to "steal" your domain name.

Additionally, you don't want a domain name that infringes on someone else's trademark because the trademark owner can and will seek legal assistance to get the domain name.

I have had clients with this issue: They spend thousands of dollars building a website and creating this fabulous brand only to find out that they cannot use the domain name because it will infringe on the trademark owned by someone else.

I have also had clients who had to transfer the domain name to the trademark owners. That is something you never want to do because when you transfer the domain name all of the SEO efforts and goodwill is lost!

Before you get too cozy with a name you should have an attorney complete a trademark comprehensive search. This search is to make sure your domain name is not infringing on someone else's trademark.

What should business owners know about their virtual assistants before they work with them?
You want to make sure you have an independent contractor agreement in place and have the virtual assistant complete the required tax forms.

I have had clients who started out with a virtual assistant and ended up having to pay back wages, taxes and penalties because the virtual assistant was actually an employee.

Always remember to treat your virtual assistant as an independent contractor.
This means he or she should be considered a business like an LLC or corporation.

You cannot dictate where, when or how the virtual assistant completes the work.
Additionally you cannot forbid the virtual assistant from working for other clients.

You don't want to end up being the next Uber and having to change your entire business model because you thought you have independent contractors when you really have employees.
Should there be contracts between your website designer/copywriter/graphic designer and new business owners? Have you seen any lawsuits over this?
In business,written contracts are your best friends!

You should always have some form of written agreement when you are paying someone like a website designer, copywriter or graphic designer to complete a service for you. These types of lawsuits usually end up in small claims court. Honestly, you can avoid the headache and stress by making sure everything is in writing.

Let's say you hire a graphic designer to create your logo. For some reason the graphic designer decides to register the logo under copyright law and doesn't transfer the rights to you.
This will become a major issue for you because you will not have the right to use the logo on your marketing materials.

Only the owner of the copyright can give permission for the logo to be copied/reproduced. You will need to clear this copyright issue up before you register the logo as a trademark.
What should email marketers know before they begin affiliate marketing?
I love affiliate marketing, it helped me travel while I was in law school.

You are required to disclose to your audience that you are an affiliate.

You need to let them know you will get paid a commission when they sign up for whatever it is you are promoting.

The Federal Trade Commission (FTC) is all about making sure your marketing is not deceptive. Nondisclosure is not going to cut it and the last thing you want to do is get in trouble with the FTC.
What should business owners know about testimonials?
Testimonials are covered under the FTC Endorsement Guides as well.

The rules apply even on social media! If you are going to feature testimonials that don't reflect the typical customer experience you must include information for average results too.

An example of this would be if you are saying your client was able to make $100,000 last month and you post her testimonial online (your website or social media).

You must also include how much clients can expect to make in similar circumstances.

This means you cannot just tell people about the super high achiever without providing information about the average. You also need to keep your testimonials updated.

If there has been a change in your product or the industry you need to update the testimonials with the new results because it would be more accurate to the circumstances of the potential client.
Can you tell us more about who you are?
I am a big believer in lawsuit prevention.

Hiring an attorney to prevent legal problems is more beneficial to your business than hiring an attorney only when you have a legal problem.

It's similar to visiting your primary care doctor for routine check-ups to avoid major medical issues. When you visit your primary care doctor, the chances of you needing to visit the emergency room doctor decreases and you avoid paying higher fees.

My clients hire me to help them navigate the online business world because I am more than a lawyer.

I'm like their in house legal department and business coach.

I review and prepare contracts, register trademarks perform website audits, provide motivational talks when needed and so much more.

I am able to help my clients with legal and business matters.

Most online business owners are overwhelmed and stressed. They are wearing 500 hats and spending a lot of time trying to figure things out because they are doing it all by themselves. Sometimes it great to have someone else look at what you're doing because it's hard for you when you are so involved in your business.

The Smart Business Advisor is my annual consulting package. This package is great for online business owners because it allows them to have a second point of view in their business. The annual fee is only $2,000 (there are monthly payment plans available) and provides them with on-demand business and legal consulting.

When I am not assisting clients, I can be found at home taking care of my daughter and son.

On the weekends when I have free-time we bake cookies and have dance parties!
You can send me a message directly on my website, http://thelegalmaverick.com/contact.

You can also download my free online business legal checklist here.

You can also chat with me in my Facebook Group , Ask The Legal Maverick, here:https://www.facebook.com/groups/legalmaverick
Popular in the Community