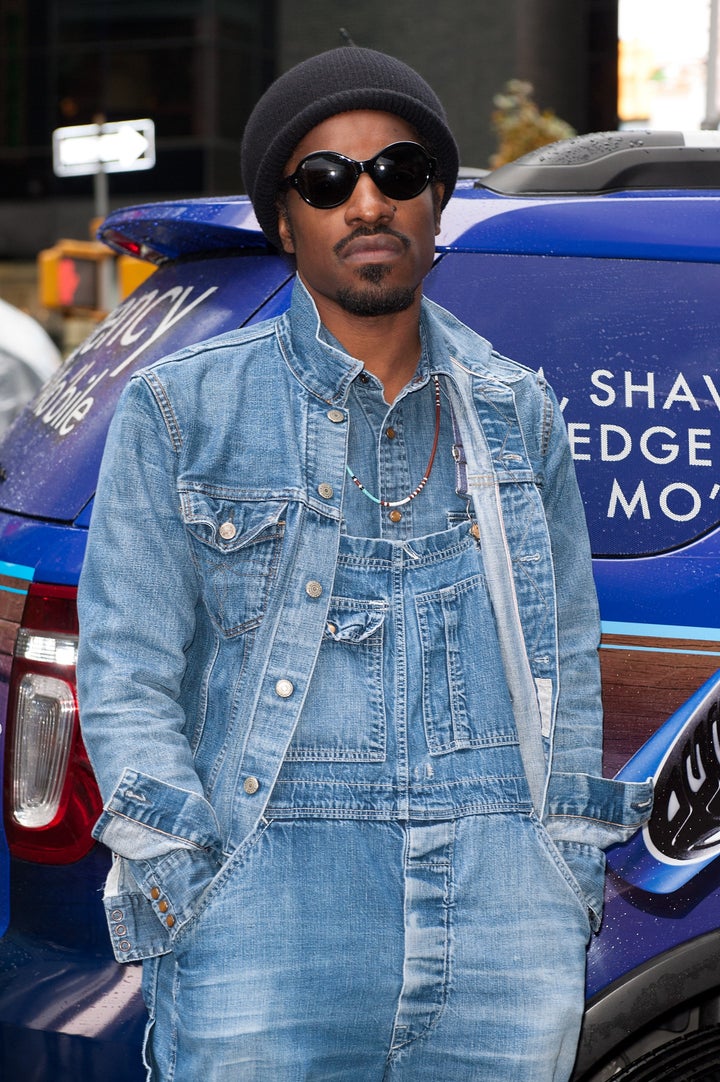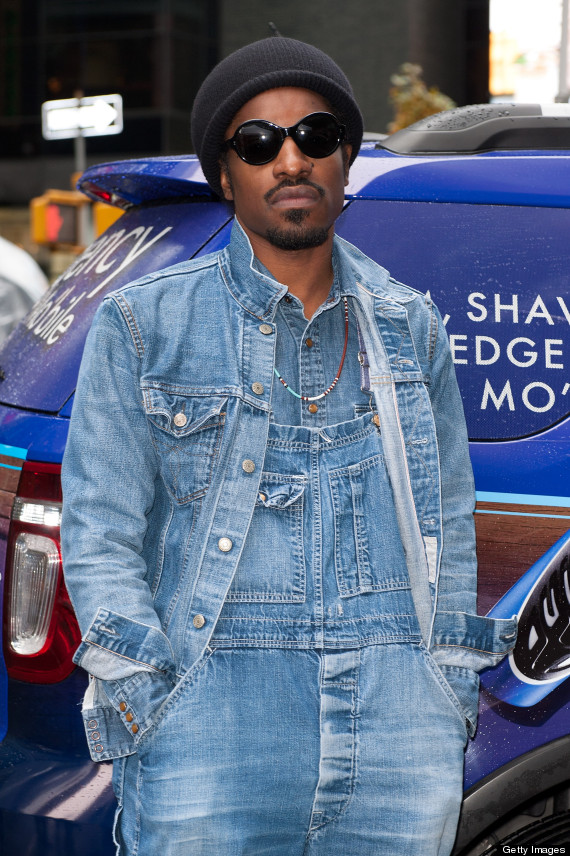 It was the Spring of 1994; my friends and I had just purchased the album Southernplayalisticadillacmuzik and after listening to the first minute of the title track "Player's Ball," we knew that the duo OutKast -- (Andre Benjamin also known as Dre/Andre 3000 and Antwan Patton also known as Big Boi ) would be one of the musical talents to put Atlanta on the map in terms of their music and lyrical style. *Oh, and let me not forget to mention the Dungeon family* Not only did OutKast create music that was hip and popular, but they created music that had substance and made us want to engage in discussion about their lyrics.
Their lyrics had depth, and they made us think...
They carried our mind to places, and left us open to what hip hop could really be.
Outkast rapped about social issues on a local and national level. They were consistent throughout the years, and the music they made was timeless. But it was Andre 3000 that captivated me the most. Don't get me wrong, both Andre 3000 and Big Boi had an audible and mental hold on me...But there was just something about Andre 3000. There was something about the way he delivered his gift to his audience that made me feel like I was a pupil being schooled by this master of style on how one should deliver as a creative professional.
I think I was 14 when he first spoke to me, or at least made me feel like he was specifically talking to me. He had me at his first bar on "Players Ball." It is no secret that Andre Benjamin better known as Andre 3000 has been one of my many inspirations. Andre has always had a lyrical and fashion style that he owned and this has allowed him to possess a creative savoir-faire that only a handful of artist possess. And like Andre said in the first bar or so on the "Players Ball" track:
"It's beginnin to look a lot like what? Follow my every step take notes On how I creep I's bout ta go in depth...."
And..I have followed his every step.
In following Andre's music career, acting career and his entrepreneurial endeavors there are quite a few things that I believe many creative professional can learn from the success of Andre Benjamin's journey as an artist.
1. Be your authentic self.
Andre 3000 has always been known to have a style of his own -- and he owns it. He went against what his role as a rapper should be and did his own thing. Do your own thing. Use that gift that is unique to you...and use it for your own benefit. From his style of dress to his style of MC'ing, you know an André verse when you heard one. When you are authentic people will always know what you will be delivering. Own who you are and what your brand represents and take responsibility for it.
Initially Andre 3000 came onto the scene and was introduced to us as a rapper, but then he began taking on acting roles in films like Four Brothers, Idlewilde, as the voice of Sunny Bridges in the television cartoon series Class of 3000 and even launched a men's clothing line, Bixby. Most recently Andre 3000 served as the face of Gillette's "Masters of Style" campaign and played the role of Jimi Hendrix in the biopic, All is By My Side which is in post production. Throughout the years even through his evolution, Andre has still managed to not only keep a loyal base of fans, but to grow a bigger one as well.
With Andre 3000's art of storytelling through rap, he manages to draw his audience in and keep them engaged. Whether it's via social media, email, through performance, or your work it's self; make a way to engage with your audience who are the people and the community you have created that has become drawn to you and your work. Find a way to let what you do resonate with your audience. Make them feel like they are an audience of one when it comes to the delivery your art/work. Create work that will draw your audience into you.
4. You do not need to say "YES" to every opportunity.
If an opportunity or project does not excite you, then don't do it. If it is not beneficial in any way -- don't do it. If you know that saying yes to it will possibly mean having to say no to better opportunities in the future or it effecting your brand-then don't do it. It's okay to not book every customer -- because everyone is not your customer. It's okay to not appear at every "networking" event. It's okay to not write for every single news website and magazine that offers you an opportunity. It is okay to say NO. Because in saying yes to everything you end up doing rushed work and filling your schedule with things that most likely don't excite you. And the one thing you can't do is rush creativity. Not being seen everywhere and involved in everything grows your demand. Andre 3000 continues to leave his musical audience hungry. He has not done an album with his partner Big Boi (Antwan Patton) , has not had an album out in years and one rarely ever sees him mentioned on gossip blogs (unless of course it about where he is and when he is coming out with new music).
5. Compete with your own brand.
"Tryin to outdo the last verse that I birthed, that is my curse.." 3000 stated this in the song "Watch for the Hook." We could all benefit from doing the same thing, meaning we could all benefit from just trying to out do ourselves. One sure way of limiting our creativity is by actively competing with what other creative professionals or artist ..competition with others can open the door to other creativity killers..like comparison. Don't do it. Some may argue that competition is the drive that everyone needs..maybe..but your point of reference now becomes all about what the competition is doing. Your focus, should be you. Don't abandon your own potential while waiting and trying to figure out what the next person is doing.
REAL LIFE. REAL NEWS. REAL VOICES.
Help us tell more of the stories that matter from voices that too often remain unheard.