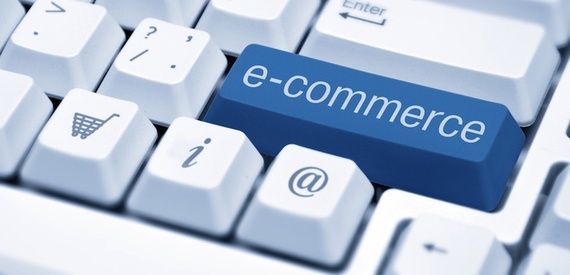 Although it is possible for almost anyone with a WiFi connection to open a store, there are many things to consider before taking that step, if you want to make good sales. Before you open an online store, a great deal of research should be done so that you don't pay the price of failure later.
If no one can find your website, then you won't get any business. SEO stands for Search Engine Optimization, which sounds complicated, but is just a fancy word that refers to how much Google prioritizes your website in its search results.
In terms of what you need to be aware of to have good SEO, you need to optimize your: content, page titles, keywords, tags, and links. This is the process of on-page SEO.
2. You Need To Always Test the Backend.
I've actually learned this lesson the hard way! Before launching your ecommerce platform, make sure that customers can actually use your cart and checkout features without issues, or else you won't be able to actually process your customer's purchases, which means no money in your pocket.
3. Pick the Right Platform.
The platform is everything, as different services offer different features, levels of customization, and opportunities for customer engagement.
If you're wanting to prioritize ease over all else, choosing a built-in service like Etsy that comes with all of the bells and whistles, is the way to go if you are selling hand-crafted goods like jewelry.
If you want to go as DIY as possible but still have a built-in support network, a service like Shopify is a great option.
Do yourself a favor and research your options before launching though, so that way you won't choose an option that isn't ideal for you and end up having to switch or upgrade E-commerce providers over time.
Most e-commerce services are going to charge you some kind of fee, so do your research to see what that actually entails. For some platforms, they charge a small fee per product you post, while others require a monthly subscription, or one flat upfront fee that you pay in the beginning. Don't get surprised when an unexpected bill comes that eats away at your profits like Google AdWords. Always research how much these services will cost you to use them before signing up.
5. Differentiate (And Do Your Research).
Make sure to choose a brand name that is clever, easy to remember, and SEO friendly for your store. Do your research to make sure no one else is currently using your brand name. Also, think about what makes your products unique or special as compared to your competitors. Also, try to find a niche market so that you limit the competition before you even start marketing your website.
6. Integrate Social Media.
Social media is a great marketing tool to use for e-commerce websites, since there is often built-in integration and it makes it easy to reach potential customers. Make sure to build your social media networks to match your store branding. That way you can easily be found elsewhere online to convert your visitors into sales.
7. Focus on Quality over Quantity.
It's better to be selling one fantastic product than it is to be selling 1000 mediocre ones. People tend to focus on aesthetics for obvious reasons when it comes to e-commerce products. So only sell as many high-quality products as you can, even though it's tempting to sacrifice quantity for quality.
In closing, it is important to remember that e-commerce may look easy, but it is actually a lot of work. So don't expect to just launch a website and have customers flock to your store overnight. Building a solid business takes: dedication, perseverance, and some good solid strategy.
Support HuffPost
The Stakes Have Never Been Higher
Related
Popular in the Community