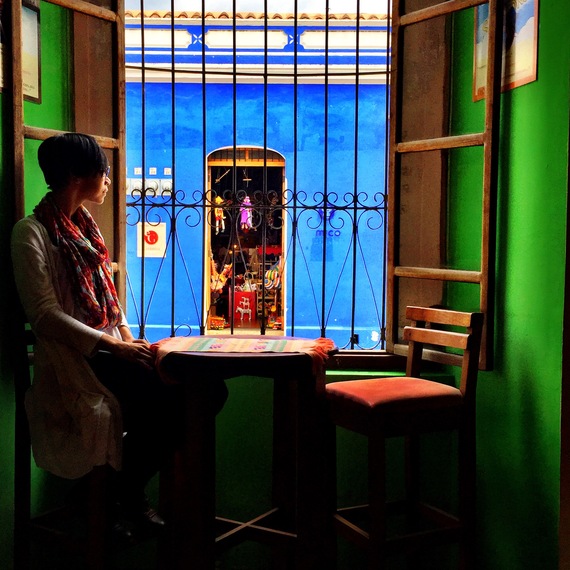 I absolutely adore Guatemala.
And as I click through pictures from my recent adventure in the Central American country, I'm reminded exactly why that is.
My experience around the country unfurls each time I replay the photos: providing vivid memories and putting me right back in those familiar footsteps walking along La Calle de Arco and winding through the streets of Isla de Flores while my chocolate covered frozen banana melts around my hand.
From its lively street settings to its natural exuberance, here are 7 things you can't help but love about Guatemala:
I'm mesmerized by Guatemala's colorful palette: by the myriad of bright pigments that make up the fruit carts and street scenes, elaborate doors and nature and everything in between. I love the multi-colored goods you find carefully organized throughout the markets and the textured blankets being woven by Guatemalan women along the sidewalks.
From the lush green vegetation tucked behind ruins and the ruby red tuk tuks lining the streets creating the perfect contrast against golden restored buildings, the rainbows created by the everyday settings in Guatemala are energizing to the senses.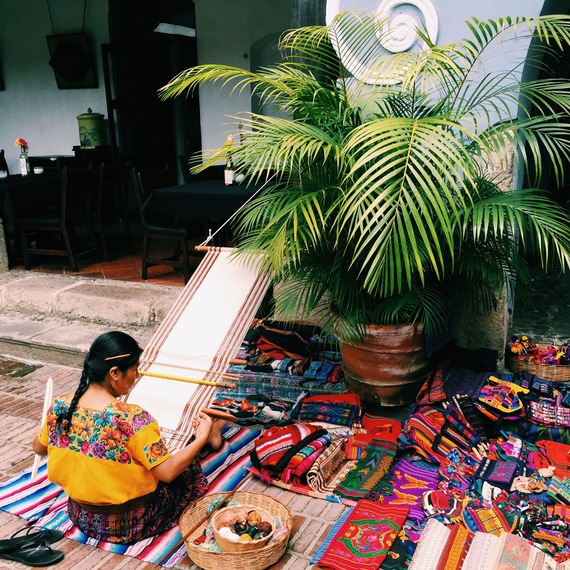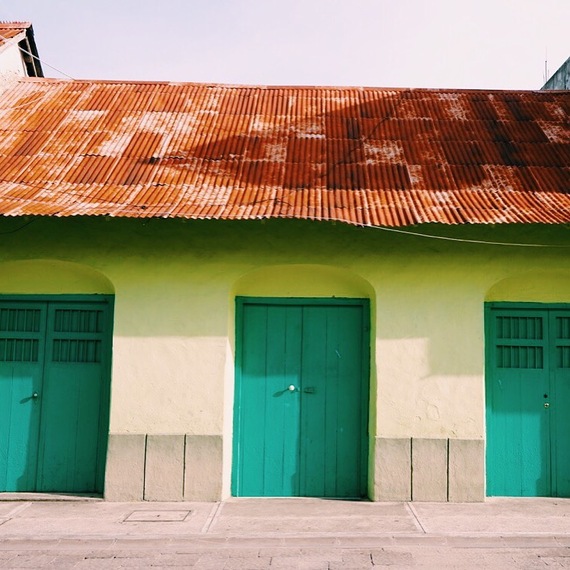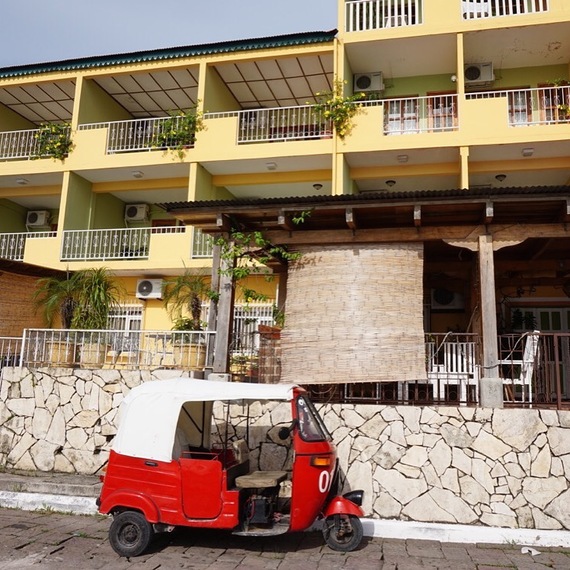 2. Churches and cathedrals
No matter how many photos you find, the churches and cathedrals of Guatemala can only be appreciated up close and personal. The colonial style marked by the intricate detailing of the stucco decorations and the baroque facades is to be revered by anyone who witnesses its beauty.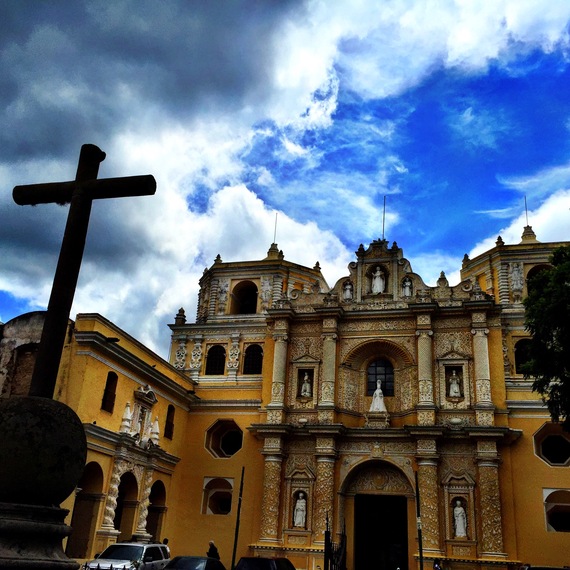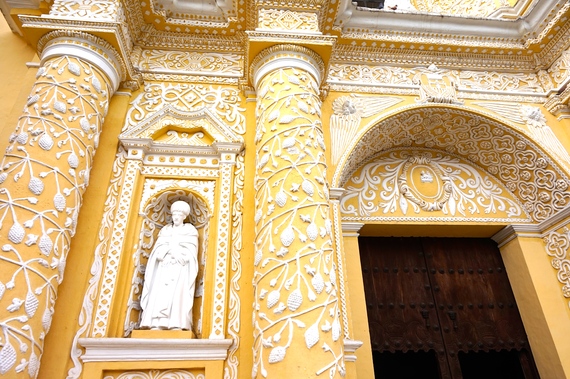 Guatemala is the home of hundreds of ancient sites but of course Tikal will always be a must...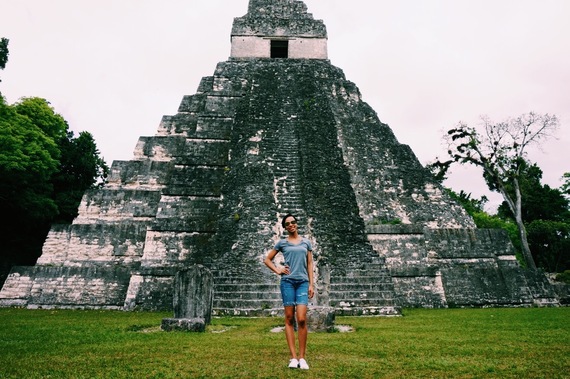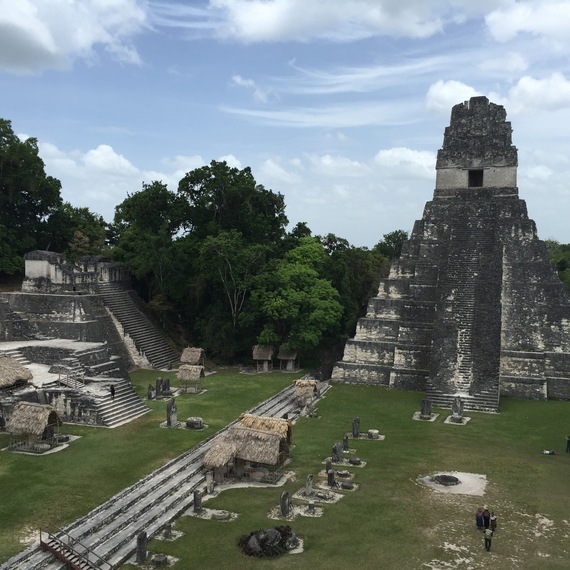 I'm big on views and witnessing things that are pleasing to the eyes. And in Guatemala, whether you're glancing down at a delicious bowl of kack-ik with a side of coconut bread or staring down into the charming city of Antigua from the Hill of the Cross, Guatemala is home of some breathtaking views.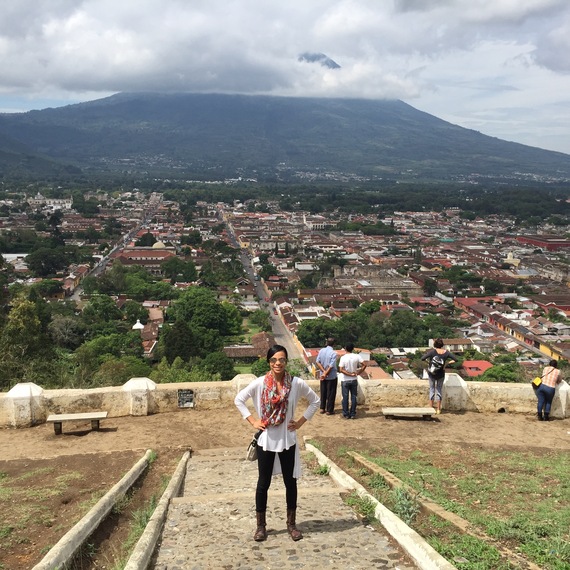 And speaking of Antigua...
Out of the places I experienced in Guatemala so far, Antigua is my favorite city and for that reason alone, deserves its own recognition. I fell in love with the charming city from the moment my feet touched its cobblestone streets and I witnessed the eclectic mix of ancient and modern side by side. Cradled by volcanoes with a grayish tint in the air, Antigua has an overall calm lull about it that's relaxing and beautiful simultaneously. A UNESCO World Heritage Site, Antigua takes you back in time with much credit given to the excellent way its been preserved over hundreds of years. Anyone who's been can understand my admiration for this place. Anyone who hasn't better get there fast.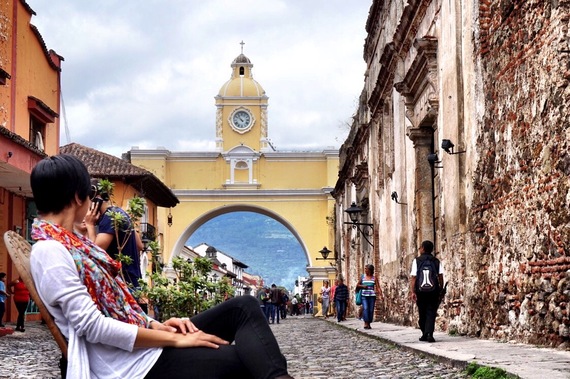 Highlights about my traveling experiences always involve the people I meet during my time in a particular place. Meeting and interacting with the country's local people is the single thing I look forward to the most. That said, Guatemalans have a natural charm about them and several of the people that I encountered during my visit were extremely friendly, easy going and passionate about their heritage and country's rich history.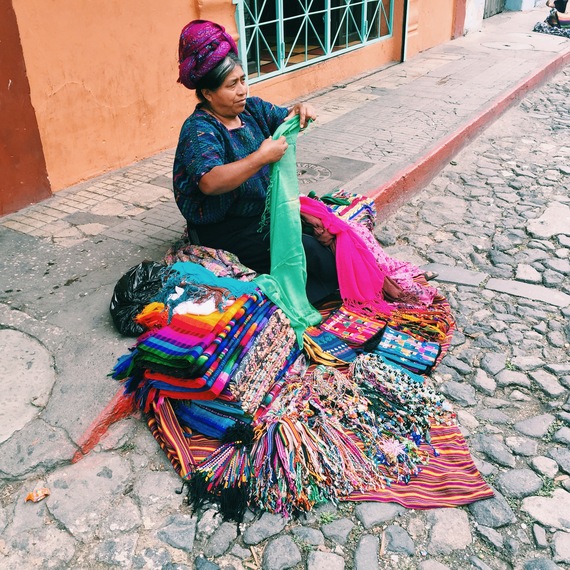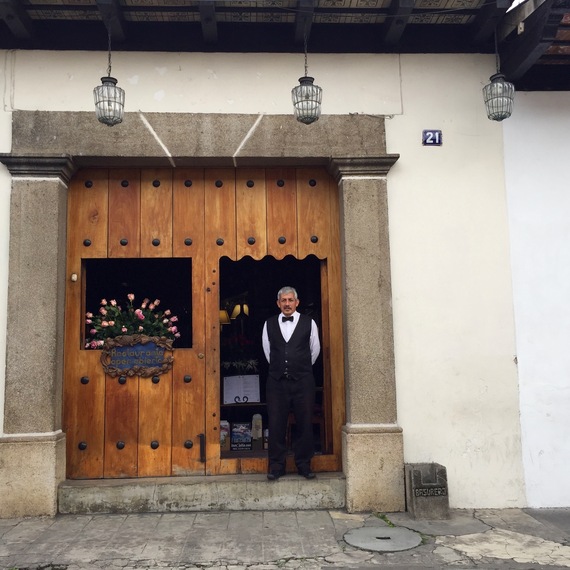 I discovered some of the most delicious traditional dishes during my time in Guatemala, officially took a liking to the corn tortilla (after many failed attempts in Texas) and fell in love with plantains all over again.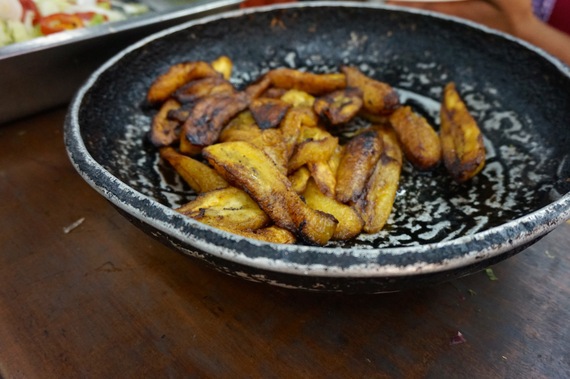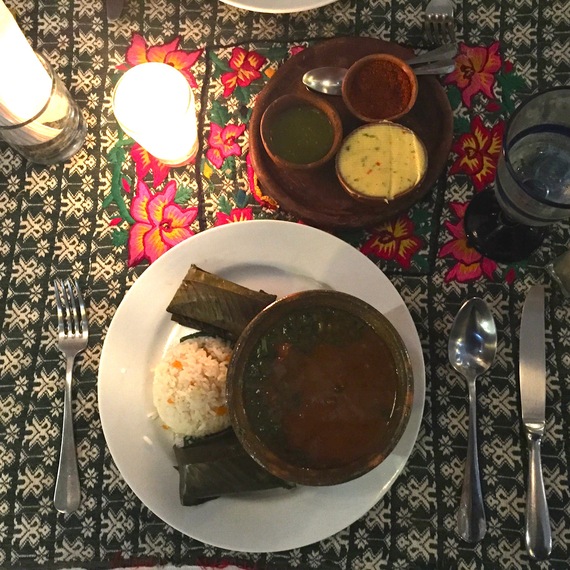 Have you ever been to Guatemala? What do you love about it?