So there's this tourist attraction in Anaheim -- this theme park, kind of a huge deal when it first opened in 1955 and having expanded so hugely since then that it's pretty much the only thing that most people on earth know about, or visit in, that sprawling town whose fusiontastic name mates the Spanish Santa Ana with heim, German for "home."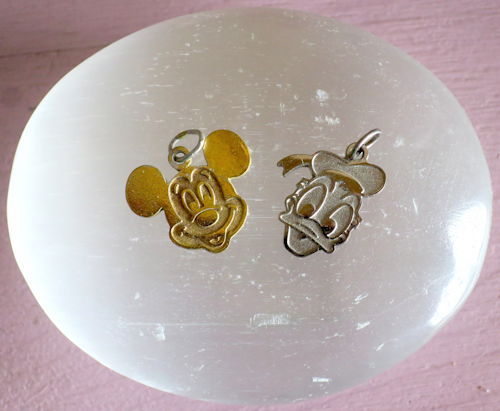 Founded in 1857 by fifty German wannabe vintners from San Francisco (weren't expecting that, were you?) who bought 1,165 acres at $2 each and originally planned to call it Anaberg, Anaheim was first a claret/champagne/sherry/brandy boomtown, then -- thirty years hence, after a disease killed off the grapes -- a citrus hub augmented by an ostrich farm.
This rich history -- adobe houses, rawhide-and-willow fences, a German singing society -- remain as unknown to Disneyland/California Adventure's 20 million-plus annual visitors as does nearly everything else about Anaheim.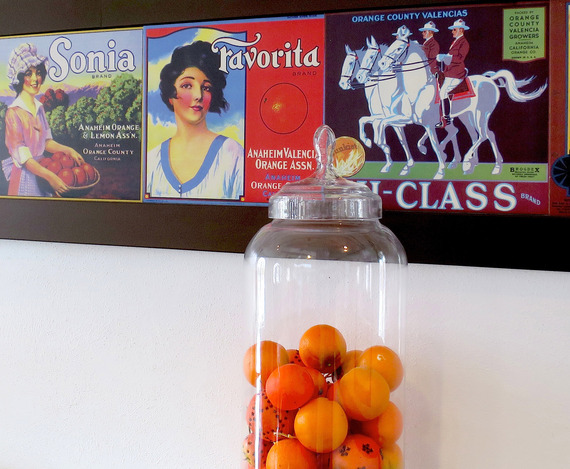 But what if you had time to spend there -- say, before and/or after visiting You-Know-Whatland and You-Know-Where Adventure? Or -- hey, it could happen -- what if you wanted or needed to visit Anaheim for totally nonthemeparkish purposes?
That's what happened to me a few days ago. So I bring you: five interesting things to see in Anaheim that have nothing to do with the allegedly Happiest Place on Earth.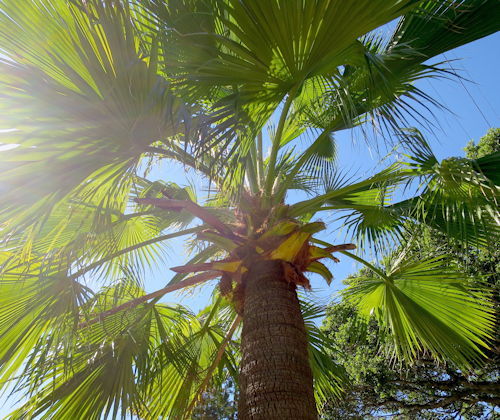 Downtown Anaheim: Yup, Anaheim has a downtown -- and it's neither nonstop business parks (lookin' at you, much of the rest of Orange County) nor Main Street, USA. Flanked by the Frank Gehry-designed Anaheim Ice rink and 1908 Carnegie Library, the recently revitalized, assertively retro Center Street Promenade features such hipster-magnet enterprises as a bootery, a cheesery, a vegan burger bar, a beer-serving barbershop, a Stumptown-serving "coffee saloon" in which poets are encouraged to compose -- and, harking back to the town's agrarian origins, a farmers' market.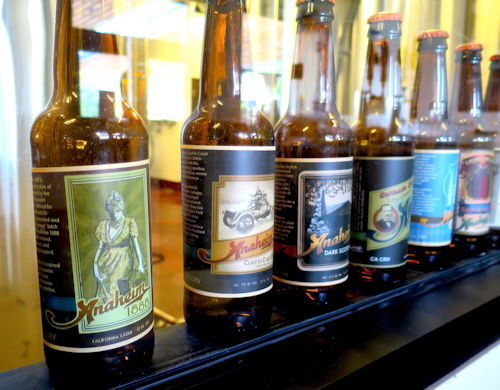 Breweries: Yes, Anaheim was founded on wine. But its founders harbored a deeply Teutonic fondness for beer, which is now being revived in the form of new breweries bubbling all over town: Check out Hoparazzi, Golden Road, Bottle Logic, Legends, Noble Ale Works, Phantom Ales and more. Originally launched in 1870, shuttered in 1920 due to Prohibition, Anaheim Brewery was reborn in 2011: From its cozy biergarten or its sleek, vintage, Wild Westish wooden bar, salvaged from the nearby, now-defunct Covered Wagon Saloon, you can swig fresh hefeweizen, stout, ale and other suds while watching those gleaming copper tanks in action.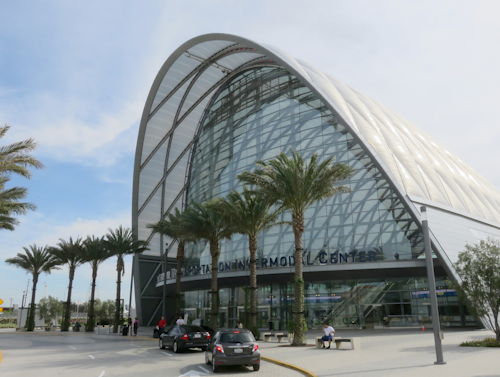 ARTIC: Soaring skyward like a vast glass-faced seashell/chalet, the Anaheim Regional Transportation Intermodal Center is a futuristic hub for Metrolink, Amtrak, Greyhound and other public and private transit outfits, connecting users to points statewide and beyond. Coated in cooling ethylene tetrafluoroethylene foil pillows, starred with 1,354 energy-efficient, shiftingly hued lights, this LEED Platinum-certified supertube sporting 12,000 square feet of dining and retail space has reduced countless carbon footprints in the notoriously traffic-choked Southland since it opened two years ago. Strolling inside and surveying the travel options feels like roaming a real-life Tomorrowland.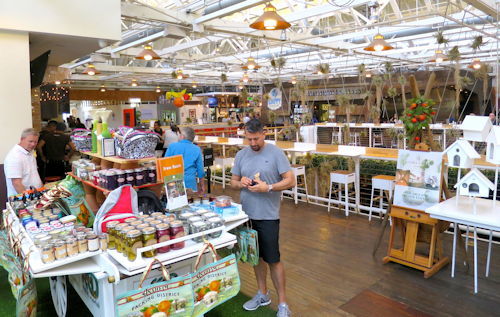 The Anaheim Packing District: Saved from almost-certain razing, historic structures in this smartly (and American Society of Civil Engineers award-winningly restored) live/work/play area (spanned by a community garden and avant-garde park) include the 1919 Spanish Revival-style Packing House: Following a $9 million facelift, this former fruit-processing facility opened in 2014 as an industrially opulent, epically epicurian, multilevel mega-food court where locals lounge amidst weathered wooden floors, surrealistically suspended plants and hundreds of skylights. Tenants include the impeccably 1920s-esque, by-reservation-only Blind Rabbit Speakeasy, serving complex cocktails in a hidden space behind a trick door.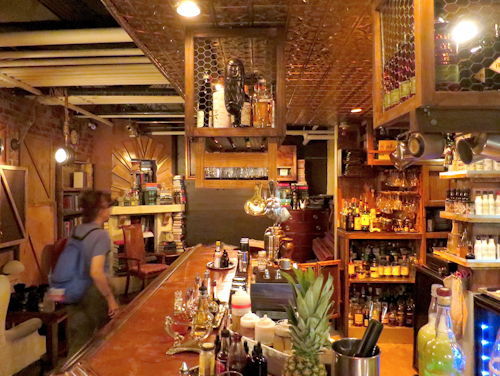 The Beach: OK, it's not in Anaheim. But it's about a half-hour drive or bus ride (via ARTIC) from Anaheim: mile upon glorious golden mile of the palm-crowned, scalloped shore whose perfect surf and year-round sunshine spawn a constant stream of classic California dreams. Explore Corona Del Mar, Seal Beach, Long Beach, artsy Laguna Beach, boatsy Newport Beach (home of quaint Balboa Island and celebrated bodysurfing spot The Wedge), whale-watchy Dana Point or any of their dazzling neighbors. But psst: For sheer beauty and body/soul-refreshment, such gorgeosity might just dwarf every theme park in the world.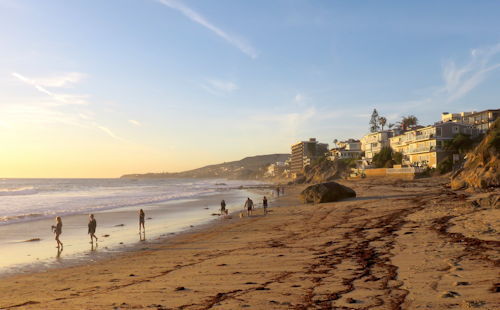 All images by Kristan Lawson, used with permission.
Related