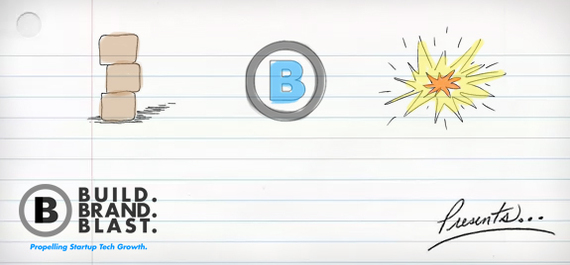 If your sales strategy isn't working, you won't be able to bring new revenue into your business.
Sales is one of the most important areas of a startup; it's the final stage before converting leads into full-blown customers, and the starting point for your new customer relationships. But even the best-laid sales strategies can, at some point, fail to show results. You might notice it within days of your initial launch, or it might set in years later.
Either way, your sales strategy isn't working, and that means you aren't getting the revenue you need to keep going. If this is the case, fortunately there are a handful of changes you can try to improve your strategy for the future:
1. Set better team and individual goals. Sometimes, all your team needs is a little more direction. Try setting more specific, actionable goals for your team on a group and on individual levels.
2. Examine the competition. Next, take a look at what your competition is currently doing, and how their sales strategies are succeeding. Use this information to refine your own approach; clearly, they're doing something right.
3. Get customer feedback. Talk to your existing customers and ask them what it is that helped them make a final decision. You can use this information to refine your own approach, targeting that tendency in your sales strategy.
4. Improve the quality of your leads. Next, take a look at how you're getting your leads. Can you improve their quality by setting up better filters or adjusting your marketing strategy?
5. Experiment and refine. This is a general strategy, but it's the one most likely to succeed. Take any element of your sales strategy -- from your approach to your closer -- and try something new. The ongoing process of experimentation and refinement will eventually help you build a more solid strategy.
Between these five actions, you should be able to kick-start your sales strategy and start seeing better results. You can also take a look at your team's infrastructure, or some of your sales collateral, but the bottom line is to change something. If you keep doing the same thing over and over, nothing is going to change.
Bio: Jose Vasquez is a serial entrepreneur and tech enthusiast dedicated to helping startup technology companies get the direction and momentum they need to succeed. As the founder of Build. Brand. Blast., Jose has established a collective resource for tech entrepreneurs to consult when brainstorming, creating, launching, or expanding a new business. Jose is also the founder and CEO of Quez Media Marketing, a marketing firm that combines technology and creativity to help new and growing companies get the results they need.
REAL LIFE. REAL NEWS. REAL VOICES.
Help us tell more of the stories that matter from voices that too often remain unheard.