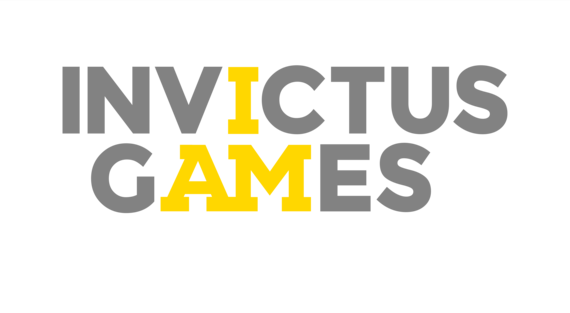 There are many lessons entrepreneurs can take from our 'wounded warriors.' Don't get me wrong, I am not comparing the two in any way. But, in reflecting on my time with many Invictus games competitors, I began to realize that many of the skills and tactics used by successful wounded warriors can be used by entrepreneurs to kick-it-up-a-notch on many levels in both business and life in general.
"Invictus" means unconquerable. That mindset and spirit was on overwhelming display at the Games. Although the points mentioned below are not new ideas for entrepreneurs perhaps looking at them from a different perspective may help entrepreneurs take their efforts to a higher level.
1. Have a Clear Focus: Almost every competitor I spoke with mentioned the importance of focusing on specific goals for the long road from life-changing injury to competition-level athletics. Imagine waking up from a coma and seeing your body with missing limbs or other serious injuries and the inner determination it must take to begin the rehabilitation process in earnest. Competitors talked about initially focusing on their will to live and channeling that into re-building their mind and body to full potential (many feel they have even surpassed their pre-injury selves).
Entrepreneurship requires a similar sense of focus and determination. Without focus and determination even a great business idea will fizzle out. Creating something from nothing with no roadmap is difficult and requires resourcefulness and long term persistence. UK powerlifter Russ Austen, says, "After my injury, there was a dark time where I didn't do much at all to improve my life but then I had a 'lightbulb' moment to get my life back. The thought of losing my wife and kids made me get a grip and completely refocus." Austen's goal is to make the 2020 UK Paralympics team in Tokyo.
2. We Are All Uniquely Qualified to Follow Our Dreams:
When you see a wounded warrior, don't assume they aren't capable of functioning at a very high level. Sebastiana Lopez-Arellano was injured only a year ago and currently lives at Walter Reed hospital for rehabilitation. Her hands don't function properly and she's missing a leg yet she decided to take up wheelchair rugby and compete on Team USA. Lopez-Arellano says, "The hardest part of occupational therapy is the mental game. You don't realize how much you need your hands until you don't have them. I went from them telling me that I wouldn't use my hands ever again to playing rugby." Denmark's Wheelchair Rugby Captain, Michael Sorenson says, " We are not defined by our injuries. Just because we are injured does not mean that we are not whole."
This same principle goes for first-time entrepreneurs who may feel completely unqualified to start and run a business. There are no prerequisites for following your dream and you don't need an MBA to enter the business world. Everyone is entitled to give it a shot. You can learn as you go. It requires the mental game as well as dedication and endurance but the opportunity belongs to everyone.
3. Find Support. Ask for help.
Wounded warriors don't rehabilitate and train alone. Many shared stories about needing and accepting help from their family, medical team and friends only after realizing they couldn't do it alone. Similarly, first-time entrepreneurs tend to want to do everything themselves, even those tasks that could easily be delegated to others. And, without the proper support system a business cannot have sustained growth and long term success.
Will Reynolds, Captain of Team USA says, "Having the support of comrades who have been through rehabilitation is the key. Family and medical teams are critical but it's hard to explain the bond that we have to inspire each other's recovery." Entrepreneurs have a similar support network they can tap into such as peer-to-peer groups, where business knowledge and experience are shared generously. Join networking groups where you can be inspired and also inspire, there's always something to learn from someone's unique path.
4. Make No Excuses: After witnessing the stunning level of mental and physical strength demonstrated by our wounded warriors, I will strive for less fear and make no excuses when faced with challenges. Deciding whether or not to get out of their comfort zone was not an option, yet they took on the challenge of learning how to use their body in a completely new way; not only rehabilitate but to excel at a new sport. Gold medalist powerlifter Micky Yule has no legs yet has achieved great success in the sport. He says, "Rehabilitation is like a roller coaster, so many ups and downs. Keep chasing the light at the end of the tunnel. Focusing on sports has led to amazing opportunities." Yule qualified for the Paralympics in Rio in Sept. and is ranked 5th in the world in powerlifting. I didn't hear anyone talk about what they couldn't do. Not once. It was all about finding a way to see how far they could go.
5. Embody the Invictus Spirit: The poem 'Invictus' by William Ernest Henley ends with "I am the master of my fate. I am the captain of my soul." The competitors fully embody this spirit, as they have chosen the path of positivity. They inspire others to believe that the impossible is possible. US team member Katie Kuiper, who competes in both cycling and track says, "We all recognize here that we're now fighting a different battle now. I'm taking little steps that are making a big difference in my life." Master Sgt. Israel Del Toro, Jr. is also an amazing ambassador of Invictus spirit. There wasn't a dry eye in the stadium after his keynote at Opening Ceremonies. Burned over his entire face and body, Del Toro, Jr., has endured dozens and dozens of surgeries to stay alive and healthy to keep his family in tact.
All of their journeys can help us become stronger and able to work at a higher level than we thought possible.
You may think I would have left the Games feeling sad and emotionally drained from seeing so many lives touched by adversity. However, it was the complete opposite; I left the Games uplifted and energized and motivated to set the bar higher, do more every day, let go of fear and be confident that anything is possible. Many wounded warriors expressed hope that their accomplishments would be a source of inspiration to others. So, adopting the wounded warriors' 'spirit of invictus' can not only help entrepreneurs reach new heights, it also honors the competitors.
Calling all HuffPost superfans!
Sign up for membership to become a founding member and help shape HuffPost's next chapter