Technology has changed the way we give gifts during the holiday season, but there is one gift that is guaranteed to last a lifetime: literacy.Studies show that children who grow up in a home full of books stay in school longer.Teens who read for fun also do better in school, but this behavior has to be modeled by the adults in their lives. Here are five simple steps you can take to promote literacy in your home, in your community and around the world.
All children need books that can serve as "mirrors and windows." Books that reflect a child's identity can boost self-esteem, and books about people who are different can teach a child to respect diversity. If your local bookstore doesn't have what you want, ask them to order titles for you so they know there is demand for diverse books. You can also find dozens of multicultural titles at The Birthday Party Pledge.
2. Make room in your home for books.
Books are valuable, and should be treated with care. Assembling and decorating a bookcase can be a fun family activity. Whether your shelves are made of wood or milk crates, creating a place to grow your home library ensures that books will be treated with the respect they deserve. A bookcase also signals to visitors that books are a welcome gift in your home!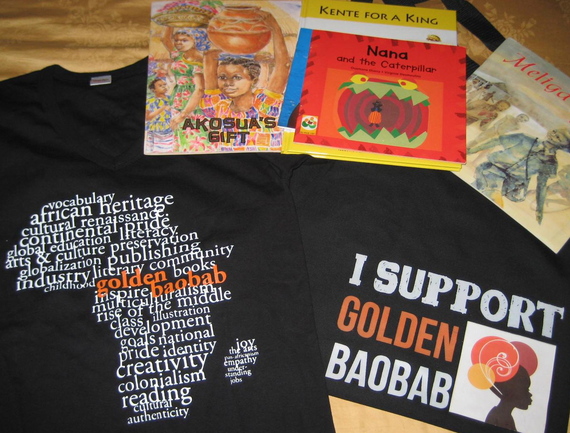 With the many distractions technology provides, it's important to reserve time every day just for reading. Create a cozy corner in your home and curl up with a good book. Make reading a daily ritual with younger children, and encourage teens to use their digital devices to read e-books. Turn the TV off and have thirty minutes of quiet reading time between your favorite shows. Form a book club with friends and neighbors, and gather once a month to discuss the book over a potluck dinner. Pack books in your bag so that you and your child can read while taking public transit. Audio books are also a great idea for your daily commute or holiday road trips!
4. Support your public library.
Budget cuts threaten all our public institutions, but few are more essential to the growth of literacy in our communities than libraries. A study of low-income neighborhoods in Philadelphia found only one book sells for every 300 children. Public libraries ensure that every child has access to quality books and expert librarians. Make a tax-deductible donation to your local branch and/or volunteer to tutor a child, or teach an adult immigrant how to read.
5. Support literacy overseas.
Nonprofits like Hands Across the Sea and Golden Baobab are doing important work to build home and school libraries in the Caribbean and Africa. Media coverage of standardized test results, like the PISA, suggests that the U.S. is in competition with other nations, but increasing global literacy benefits everyone.
Popular in the Community