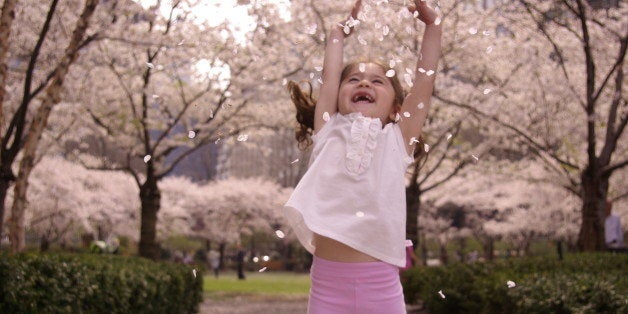 The unpredictable nature of grief means that everyone responds to the loss of a loved one in their own unique way. There is no right and wrong when it comes to expressing grief, and there is no right and wrong in terms of the actions you do or do not take following the loss of someone you love so dearly.
Some days it is right to cry, some days it is right to do absolutely nothing, some days it is right to just simply take care of yourself, other days it is right to get involved with the world.
Let your feelings guide you; what feels right for you is most likely the right thing for you to choose. It is hard to think straight, to even function as you did before, let alone consider actions you can take in memory of your lost loved one.
But one day, when you wake up you may feel inspired to create a positive memory; to do something to remember a loved one. When the time is right for you, here are five things you can consider doing to bring a bit of your loved one back into your daily life.
What could be more beautiful than choosing the brightest star in the sky to symbolize your lost loved one? It shines just for you and it reminds you that you are not alone in this world. It is there for you every night and will always be your guiding light in the darkness. We have spoken to one lovely woman who named a star after her father following his passing and she described how it gave her such immense comfort throughout the years. Now with a daughter of her own, they spend time together gazing up at the night sky to see granddad shining down. And that is beautiful!
Keeping your loved one's voice alive in your day is something that is now possible due to the popularity of smartphones. One parent we spoke to has been lucky enough to capture her infant's voice on video and has incorporated that soundbite into things she can hear every day. She gets joy hearing her baby call for 'mum' as her mobile ringtone. It may sound strange to some, but for her it is comforting to hear her child's happy voice as a part of her day.
There are so many options in this category that the sky is the limit! You can choose a day every year to do something nice for the community, an interest group, or charity that was close to your loved one's heart. Do it in their name - it is a beautiful way to ensure they live on through your actions. You could even do something on a day your loved one would have chosen to do a kind act, or choose their birthday as a day to do something for the community.
The holidays are an incredibly difficult time when you have an absence at your table. One thing you can do is involve the memory of your loved one in a pivotal point of your celebration. One beautiful idea is to find a decoration that represents your loved one: it could be an animal they liked, a character they liked, a homemade decoration featuring a photo of them, anything as long as it represents the person you love and miss. Make it a ritual to hang it on the tree and to think of them while you do it.
Some people wake up one day and decide to tackle a huge goal in the name of their loved ones. This can range from physical goals such as completing a charity marathon, to creative goals such as writing a book or song. Some people become inspired to create entirely new foundations to deal with loss. Rebecca Malthus is one of those people. A series of tragic incidences planted a seed in Rebekah's mind and out of it Project Butterfly was born. She started the charity to address the local need for support following the loss of a child. Rebecca created a pathway through Fairfield Park in Nelson, New Zealand. The path is formed out of butterfly shaped pavers made by bereaved families in tribute to their lost child. It is a space where people can go to reflect and remember their loved ones in a peaceful setting that isn't a graveyard.
Over the past few years we have heard from many of you. So many of you have had amazing ideas to help remember your loved one. We have heard your stories, ideas, and tips. We have been blown away by the incredible love many of you have shared and the tributes and foundations you have started in their memory. Some ideas were so simple, some complex, but they all helped you through a difficult time. These important ideas can help so many others just beginning their journey and illustrate that there is life after loss. We knew we couldn't let this important information pass, and so decided to collate a book, 'Good Grief' collating 365 ways to get through the first year of grief.
We hope that by sharing your ideas you can find some peace and for others reading the ideas they can begin their journey knowing they are not alone.
This post is part of Common Grief, a Healthy Living editorial initiative. Grief is an inevitable part of life, but that doesn't make navigating it any easier. The deep sorrow that accompanies the death of a loved one, the end of a marriage or even moving far away from home, is real. But while grief is universal, we all grieve differently. So we started Common Grief to help learn from each other. Let's talk about living with loss. If you have a story you'd like to share, email us at strongertogether@huffingtonpost.com.