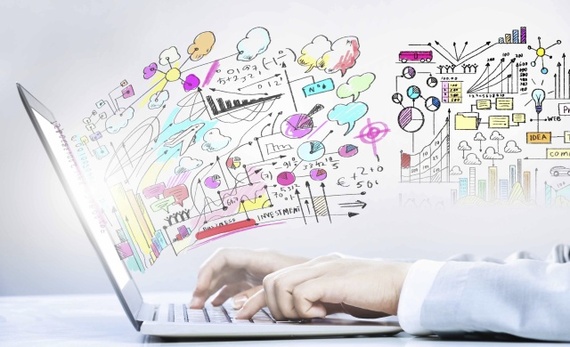 The advancement of the internet over the past two decades has spelt positive things for trade and store businesses. Businesses continue to leverage on the global reach of the internet to expand their customer base and increase revenue.
This, naturally, is a trend that continues to establish itself, as more and more brick and mortar businesses are seeking to create an online presence to maximize profits.
In 2013, e-commerce transactions in the US alone were reported to amount to over $1.2 trillion and this number has only grown since then.
The flourishing of e-commerce, however, comes with a downside that is common to all businesses - competition. The competition for customers by the plethora of already existing online e-commerce stores has grown fierce with the growing number of trade and store businesses online.
Breaking into this business now requires more serious forethought and analysis than ever before.
Do you have products or services to sell?
Would you like to utilize the power of the internet to sell your products?
Here are 5 essential, non-negotiable items that you must tick off your to-do list if you are to experience any measure of success in e-commerce:
1. Choose Your Product - Find a Niche
It would be swell if you could just sell anything and everything on the internet and make money right?
Unfortunately, it does not work that way.
The traditional niches in e-commerce are becoming more competitive and saturated by the day making it difficult for any new comer to survive in such harsh waters.
Do you have a product idea in mind? Work towards developing it. If not, then make use of the internet to search for product markets that have not been saturated. In addition, you can search for ideas for new products online.
When you have a found a niche you would like to tap into, do yourself a favor and thin down your focus to a very specific type of product. This helps to reduce the potential competition considerably.
In the end, try to come up with a product that requires repeat buying and/or solves problems in a unique way.
2. Research the Competition
You will always have competition - directly or indirectly - regardless of how strong it is. This is usually the case with every new business.
You need to carry out a thorough research to know who your competitors are and where they stand in the market.
Get a feel for their business processes, buy their product(s) and use it yourself.
This will help you with a definite knowledge of what you're up against. And also helps you stay abreast with strategies that are relevant and those to ignore in order to have high ROI when it's put to good use.
3. Test Consumer Response To the Product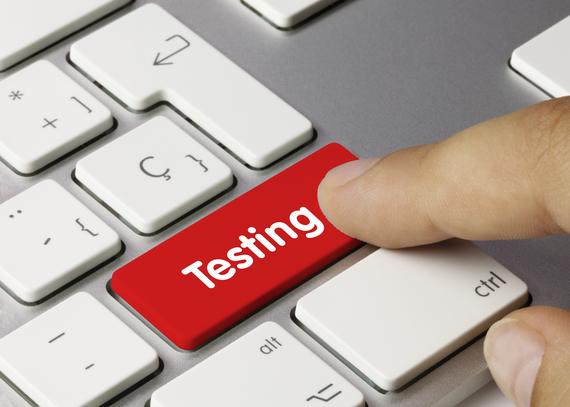 It makes no sense to invest time and money to develop a product that nobody wants. So after you have come up with your product - test it.
You can start with those close to you - your friends, your friends' friends, colleagues at work etc.
The feedback you get from them is vital to your proposed business because it helps to validate the product. It also helps you to refine the product based on their complaints and to project possible future demand.
Next, take this a step further and create an online presence for the product - albeit small to see how people will respond to it.
Do not go all out here and try to set up a high-end e-commerce site for your product. You are still in the testing phase and cannot afford to spend money needlessly. Start by listing the product on any leading e-commerce site such as Amazon, Shopify or creating a free or low cost site with tools such as WordPress or Strikingly.
If you are going for the template-based site, remember to make sure your site is set up such that it is seamless, beautiful and easy to use. Just because it is low-cost does not mean it should be shabby looking. This will give people a bad first impression of your product.
Advertise your product on all your social media sites and on your blog (if you don't have one, you should create one dedicated exclusively to the promotion of the product). Get your friends who tested the product to also help you advertise on their social media platforms.
Make sure that in both cases (social media and blog) that you - and your friends provide a link leading back to the site where your product can be purchased.
Provide an option on the website for people to come back and submit testimonials (written or video) to validate your product. An option should also be available for post buyers to give the product a rating (star rating or the thumbs up/down method) and leave reviews.
This will come in handy in the next phase.
4. Strategize Your Presales/0rder Mechanism
The benefit of presales is evident to every thriving and intending business owner. Big brand businesses can easily afford to apply this strategy to their businesses and succeed almost effortlessly. But how do you take advantage of this in a business yet to take off?
You take advantage of the ROIs by having an effective ecommerce integration in place. A presale mechanism should be put in place that depicts thoroughly every activities that would ever end up persuading the customer enough to want to purchase something.
And to do that, you'd have to be showcase beta testers' testimonials, ratings, reviews and word of mouth endorsements effectively channeled to the location where the ideal customers visits.
Put loosely, your ecommerce should have a predefined strategy that must defined the steps to take in acquiring customers - and this must be in place before starting.
REAL LIFE. REAL NEWS. REAL VOICES.
Help us tell more of the stories that matter from voices that too often remain unheard.