Today, August 6th, would have been Lucille Ball's 104th birthday! Though America's favorite redhead passed away long ago, in 1989, she's still very much alive in our hearts and homes as millions of viewers tune in to watch her hysterical antics on our beloved show, "I Love Lucy."
We know that Lucille -- or "Lucy" as we like to think of her -- could make us laugh like no one else, but here are some little-known facts about the comedian that you may not know.
1. She wasn't always Lucy.
Before the world knew her as Lucy Ricardo, a young Lucille Ball started her career as a model, using the name, "Diane Belmont." She reportedly thought the name sounded more glamorous than her birth name and is said to have gotten the idea after driving by the Belmont Race Track in New York. We have to admit, it does have a ring to it.
2. Her pregnancy on the show was very real.
It came as a surprise when Lucy was said to be "expecting" on the show ... after all, she and Ricky had separate beds. The p-word was never mentioned on the show. Given the times, show execs were afraid they would offend audiences, as the pregnancy would insinuate the couple did indeed have sex. Lucy was TV's first pregnant character, though she was just said to be 'spectin. It so happened that the episode when Lucy gave birth to little Ricky was aired on the same day that Lucille delivered her second child, Desi Jr., in a cesarean birth.
3. She wasn't a true redhead.
Although her vivid red hair came to be her trademark, Lucy was actually a natural brunette. She first dyed her hair blonde early in her career when she landed her first roles in Hollywood. In the early 1950s, she was urged to dye her hair red by MGM and she agreed. Her hair color was actually a "golden apricot," according to her hair stylist, and she used a henna rinse, which they kept under lock and key.
4. She wasn't a star student.
As a teenager, Lucy enrolled in a New York City drama school to work on her acting but found she was often too nervous to perform in front of her peers. The school sent her mother a letter saying that she was too "shy and reticent" to be a successful student. Boy, were they wrong.
5. She found love again, after her marriage to Desi Arnaz ended.
Lucy and Ricky may not have gotten their happy ending in real life, but Lucy did remarry after her 20-year marriage to Desi Arnaz ended in divorce. She married comedian Gary Morton in the early '60s and they stayed married until she died in 1989.
No doubt about it. We still love Lucy.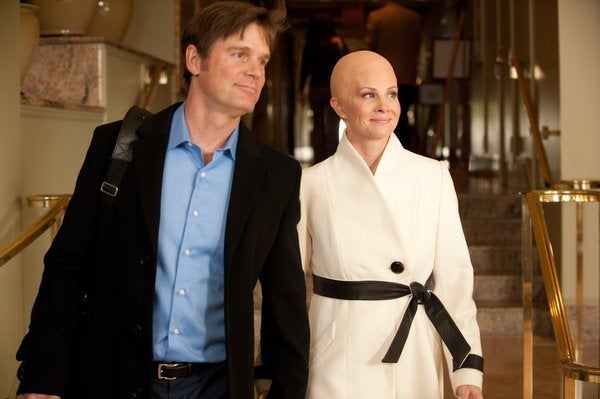 TV Couples Who Make Us Believe In Love
Related
Popular in the Community