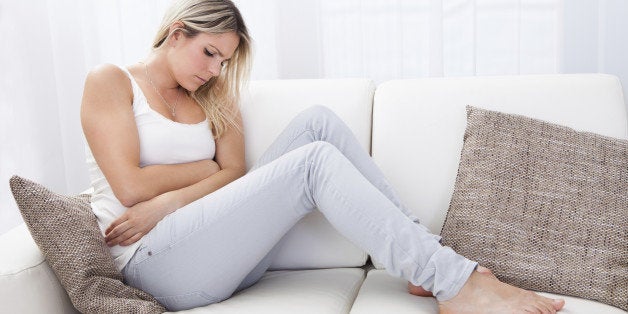 Mother's Day seems like a no-brainer to most people. The mothers in our lives are to be given flowers, pancakes and (if you're doing it right) mimosas. It should be a day free of stress and filled with love and greeting cards.
What might not be so clear is how to treat the women who don't have any living children. Since about 10 to 20 percent of known pregnancies ends in a miscarriage, the chances are high that you know someone affected by pregnancy loss. Sadly, you might not even know it.
If you do happen to know about a woman's loss, here are some things to keep in mind this year:
1. They know what day it is. Acknowledge it.
Like with a pregnancy loss, many people think the best thing to do is to avoid the topic altogether. This is not the time to pretend that Mother's Day doesn't exist, and it's just another day of the year. These women have lost their babies, not their calendars.
2. She's still a mother.
Just because a woman doesn't have a living child doesn't mean she's not a mother. She carried a baby and was the mother of that baby, even if it was just for a short time.
Sometimes the most powerful thing you can do for a woman who's lost a pregnancy is acknowledge that she is a mother.
3. She's thinking about her baby.
Whether or not she has living children who might be celebrating her on this day, I can almost guarantee that she's also thinking about the child who isn't there. She might be reliving her loss or thinking about the member of her family who could have been there.
You should know that she hasn't forgotten, and you might want to let her know that you haven't, either. If she's shared her loss with you, it would be very nice to acknowledge her baby on this day.
4. She probably wants to be honored.
Many women who lose a pregnancy still consider themselves mothers (and they are), but they often aren't honored on Mother's Day because they don't have children that the rest of the world can see. Giving a woman a card or a small gift to let them know that they deserve to be celebrated on this day just like any other mother will surely go over well.
5. ....Or maybe she doesn't.
Damned if you do and damned if you don't, right? The fact is that some women are so upset by their lost pregnancy that they can't bear to face this holiday. Many women are plagued by thoughts that they should have their child with them on this day. Just because a woman might have the desire to ignore the day completely, doesn't mean you should automatically assume that's going to be her reaction.
Whether she wants to be acknowledged or not, there's no right or wrong way for a woman to feel on a holiday that likely carries with it a lot of heartache. What I encourage you to do is talk about it.
Maybe sometime this week, gently ask her if she'd like to be honored this coming Mother's Day. Listen to what she has to say. She will probably let you know exactly how she'd like to spend the day, and be grateful that you asked.
Too many Mother's Days are spent overlooking women who don't have living children. Let's take the opportunity to change that this year. Remember all the mothers in your lives, especially the ones who might be hurting.