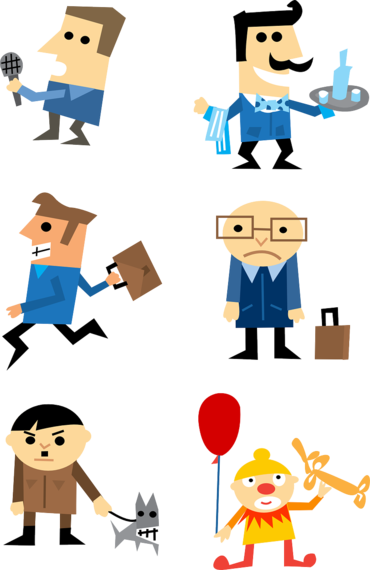 Why haven't you gotten that promotion or raise? Why does your boss give you extra attention, but not in the way you'd like? There are modes of behavior that are not in the employee handbook which can radically affect the way you are perceived by your CEO at work. Though these traits are not in themselves fireable offenses, they won't make you a popular person to your CEO (or your fellow coworkers) either. Luckily, once you become aware that you may be guilty of these actions, it's easy enough to curb these bad behaviors if you can be honest with yourself.
Mind Your Bad Attitude
An employee's work product is a huge part of what sets them apart from their coworkers. Company culture is a huge part of what creates a successful or unsuccessful environment for a business, and a person's attitude can create a positive or negative atmosphere. We all have days that aren't ideal: lose a client, an account, or don't hit revenue targets. It happens. The difference between an employee who gets negative or positive attention from the CEO is how the employee handles bad news, and stressors.
Honesty vs Oversharing
Let's face it, no one wants to see fifty pictures of your cat. At work, there should be a certain level of friendliness but please, keep it professional, especially if you work in an industry that requires discretion. If your loose lips run amok at the watercooler, you may sink your own ship come promotion time. A person who can't tell the difference between what should or shouldn't be shared at work (or company functions), comes off as untrustworthy. Who wants to share information with a person who shares all information?
Share an appropriate number of pictures. There is no need to go all or nothing, but know your audience. Your CEO could be a dog person.
Are You Being Micromanaged? There Is Probably A Good Reason
To be fair, some micromanagers are born and their helicoptering can't be helped regardless of how perfect your work is. For the purposes of this article, let's concentrate on you. Ask yourself honestly: have I been dropping the ball, missing deadlines, turning in sloppy work, or coming to meetings ill-prepared? If you answer "yes" to any of those questions, you may need a micromanager. Nobody wants to admit he or she is failing in their roles, but many targets of micromanagement fail to ask the aforementioned questions. If your CEO is hovering and using you as a helipad but no one else, it may be time for you to be honest with yourself about your performance at work.
Emotions Can Affect Your Credibility
Life happens, so we are not suggesting that having emotions from situational incidents or struggles in your personal life isn't ok. What we're talking about is whining, pouting, rage, storming out of meetings, or overreacting to x. There is one surefire thing that no CEO (or anyone) enjoys in an employee: a moody, constant complainer. If your moods change with your current situation, if you get slighted easily, or if you bring every single complaint about the weather, your significant other, etc to every conversation with your CEO, you'll start looking like the boy or girl who cried wolf. They will automatically discount your complaints as your modus operandi.

Your Boss Isn't Your Friend
Some bosses and employees are friends, but that isn't always the case. Don't overshare, ingratiate yourself, or expect for the end of your tenure at the company to mean that you'll be taking trips to Hawaii with your CEO. First and foremost, they are your boss -- responsible for your paycheck, and your upward mobility. Your actions outside of work are just as important as how you act at work. A CEO will not groom you to be their next manager if you cannot show decorum, restraint, and grace in every circumstance and situation.
Often, CEOs won't bring these issues up in your one-on-ones. Maybe they think you are a lost cause. Ask yourself honestly if you are guilty of some or all the above, and if you aren't sure, the answer is most likely a yes.
Popular in the Community