Ok, we want you to go viral - just make it in a good way.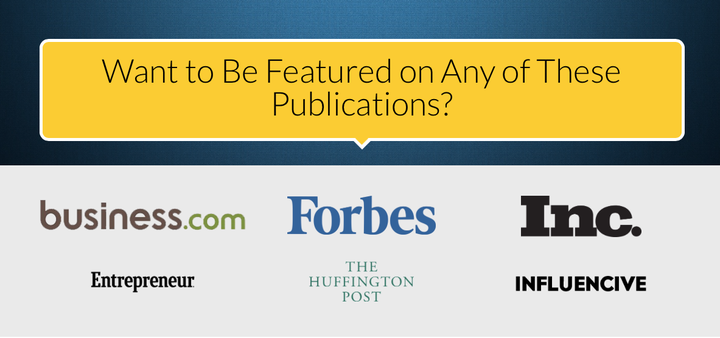 Once you learn the basics, it can be simple to scale your business with PR, no matter if your budget is one dollar or one million. But, there are a few simple rules of the road you'll want to be aware of before you begin to take control of your own PR. Best case, a lack of PR savvy can lead to wasted pitches, lost time, and a limited return on your investment of time, or money. Worst case, you might break laws, or go viral in a way that's damaging to your business.
There are 4 types of media mentions I explore in my 10 Weeks to Media Mentions DIY PR Implementation Program. Many startups, Founders, CEOs and small business owners are so thrilled to finally master the pitch and get a response from a reporter, they're satisfied stopping their PR efforts at the most basic media mention, a quote and social media post. After finally mastering the pitch to actually get a response, they leave much greater opportunities to scale business development with PR on the editing floor.
Mastering the pitch, securing a quote and posting it on social is the most basic type of PR, the easiest PR to score, and the combination can do wonders for confidence building when someone is first starting out. That approach to PR is great for slowly building brand reputation. But, it won't net much in the way of ROI when attempting to use PR to scale business development. The confidence and basic knowledge needed to DIY PR efforts is why I decided to host a free PR training course for start-ups and entrepreneurs.
Becoming a contributor is one of the best ways to scale business development, but it's important to understand the ethics and differences that exist between podcasts, blogs, digital, and news sites and publications. Also, the penalties and consequences for not explicitly disclosing business relationships, and how to do so ethically and effectively when using PR to scale business development.
In a world where Tweets are weaponized and cable news shows are full of juicy infotainment, podcasts, Patch, YouTube channels and blogs, full of opinions that feel like news programming, it can be difficult for non-journalist types to understand the differences between editorial content and native advertising, designed to look like editorial content. But, federal law on these issues is pretty clear. So are the guidelines for contributors at top-tier news outlets.
I've been a PR Pro or journalist in one form or the other for 15+ years. Following September 11th, 2001, I went to war 3 times for an invasion I didn't believe in because of how strongly I do believe in the media and power and importance of good, ethical journalism and the press as the 4th estate. If you're attempting to DIY your PR and you don't know what the 4th estate is, you might be out of your depth. Invest in media training, which can help to equip you with skills that can significantly improve the ROI for your own time spent attempting to DIY PR.
These days, with everything from Twitter to SnapChat to CNN & FOX, the definition of "media" is pretty broad. But for business owners, contributors, and digital marketers, the grey area is no excuse for illegal activity.
Take it from a CEO we'll call "O," an ambitious founder who launched an innovative site last September and learned a lesson the hard way, when a story broke alleging he was "selling" feature stories in Forbes, Entrepreneur Magazine, Huffington Post and a host of other reputable publications, while seemingly bragging about it on his website and social media.

Turns out, "O," who aims to be one of the nation's leading digital marketers, just didn't know that what he was claiming to do, might be illegal. When asked about which of the guidelines governing marketing within editorial content he was familiar with, his on the record response during an interview with an identified member of the media was "I have no idea what that means," followed of course, by an "lol." It illustrates the importance of media training of course, but more importantly, the general lack of knowledge about some pretty key issues when it comes to dealing with the media.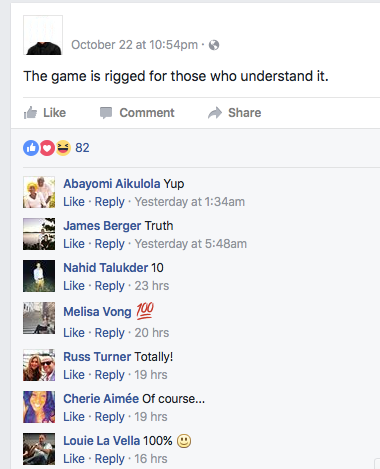 The system isn't rigged, but some argue it may be broken. Forbes lays out a great explanation of its ever evolving contributor model here.
"O" claims he didn't knowingly violate any laws or ethics, and I may be naive, but I tend to believe him. Still, we live in a world where any PR pro knows that perception is reality.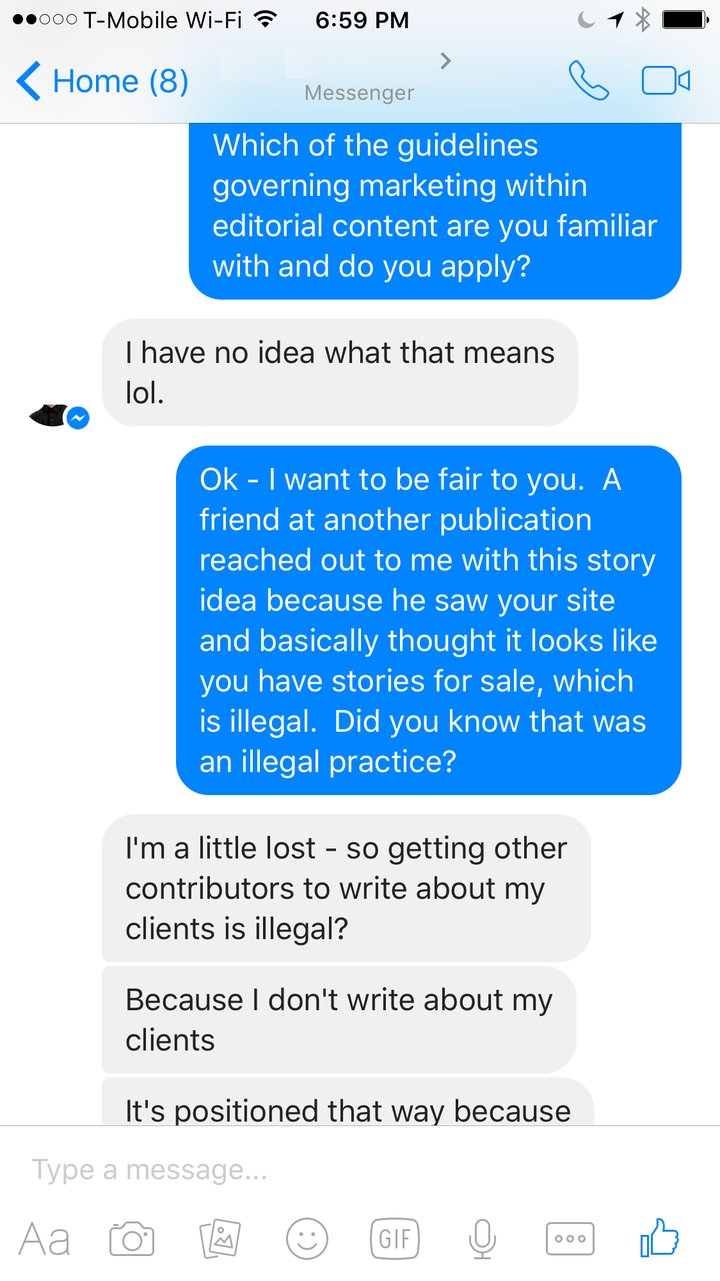 If you're a startup or business owner navigating the world of DIY PR, there are some great opportunities and many case studies that demonstrate the potential to reach the reality of scaling your business with PR.
Take Brinkley Warren, a self-described serial entrepreneur and one of the founders of MegaBots, who understands how to use the power of stories to power business development. Warren used PR to attract millions for what he calls "a crazy idea" with a fantastic 'story." Warren says his company "bootstrapped using publicity and scrappy business development" to attract investors for his international fighting robot sports league. With a Master's in Journalism and Mass Communications, Warren admittedly has an edge when it comes to understanding how to shape a story, stand out, and only go viral in a good way.
Warren says that after launching the first MegaBot prototype in 2015, they used a viral video and a PR stunt to generate more than 6,000 unique articles written about their company in English, and multiple languages around the globe. That PR investment lead to a half-million dollar funding boost, according to Warren.
"All of the press led to massive business development leverage, and actually now our ability to generate publicity and press is a major aspect of our entire business model," says Warren. "Some sponsors give us money simply because they know that we'll get press for them."
Don't worry - you don't have to create international galactic robots to go viral in a good way.
Medical device startup Buzzy touts itself as a breakthrough pain blocker that provides natural pain relief in seconds. The company's CEO and Founder, Dr. Amy Baxter, says she "bootstrapped a million dollars in revenue with PR."
To get the most out of your investment in time, without breaking any rules, here are just a few of the initial basics you need to know. These best practices, rules and federal laws that govern how you must operate in the news business.

Join Mary's #PR Influencers Facebook Group, designed for business owners, authors, thought-leaders, influencers, podcast hosts, PR types, journalists who want to increase their impact and learn the PR strategies working right now to effectively share their message with a broader audience.
Related
Popular in the Community