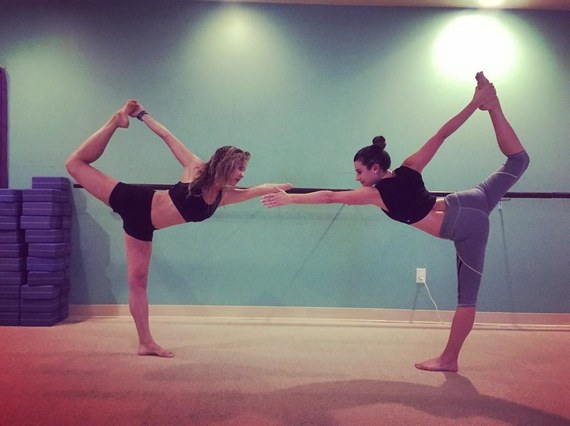 Photo: Courtesy of Instagram/@msleamichele
Miley Cyrus, Troian Bellisario, Lea Michele, and more show off their moves.
The day was named in 2014 by the United Nations. Prime Minister of India Narendra Modi first proposed the day during the 69th General Assembly in a stirring speech about the benefits and philosophy of the practice. "Yoga is an invaluable gift from our ancient tradition," he told the UN. "Yoga embodies unity of mind and body, thought and action ... a holistic approach [that] is valuable to our health and our well-being. Yoga is not just about exercise; it is a way to discover the sense of oneness with yourself, the world and the nature."
We definitely agree with the Prime Minister on this one -- and so, apparently, do tons of your favorite celebs. In honor of International Yoga Day, here are 5 of our faves bending, twisting, and OM-ing to their heart's delight. Namaste!
Miley is definitely no stranger to yoga -- and it totally shows.
Standing Bow is even better when you've got a friend to hold on to.
Lena Dunham and fellow Girls writer Jenni Konner practice some serious coordination in acro yoga.
Must-have look for summer: a brand new perspective, courtesy of inversions.
Proving that yoga is possible anywhere, Danielle Brooks pulls a flawless chair pose sans mat.