Co-Authored with Brandon Sample, Executive Director of Prisology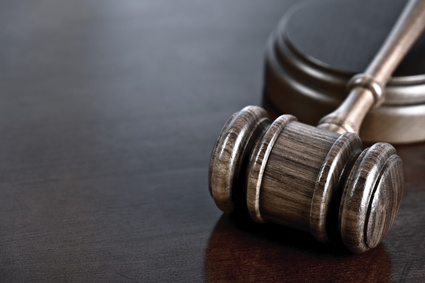 Sitting in a county jail or federal detention center awaiting trial or the outcome of plea negotiations is often a very scary and uncertain time for federal criminal defendants. Individuals are typically left to figure out for themselves what to do, when to do it, and how to get used to the jail "experience," some of which can be violent.
Being someone who has gone through the process -- and tried to help others avoid or make up for mistakes -- we present the following five tips for every federal criminal defendant. By adhering to these tips, an individual may be able to knock time off their sentence, be housed at an easier prison, or overturn their conviction.*
This one seems so simple, but many fail to apply it. Everyone who takes a plea or goes to trial should consider taking an appeal. While this can sometimes be barred by an appeal waiver (see #5 below), such waivers are not always absolute.
A notice of appeal in a federal criminal case must be filed 14 days after the entry of the judgment. The attorney that represented the person at sentencing is required to discuss with the defendant the risks and benefits of appealing and whether there are any grounds to do so. An appeal of this nature, commonly called a "direct appeal," is heard by the federal court of appeals for the area of the country where the defendant was sentenced. If the appeal is lost, the defendant may also appeal to the Supreme Court.
If a direct appeal is denied, a prisoner may also file a "2255 motion," which typically includes claims of ineffective assistance of counsel.
Generally speaking, a 2255 motion must be filed within a year after the appeal is decided. If the defendant did not appeal, the one-year clock starts 14 days after the entry of the sentencing court's judgment. The prisoner should hire competent counsel to assist with the motion. For prisoners with limited funds, a reputable jailhouse lawyer--one who has a long track record of success--might be consulted (which can often be accomplished for $50 to $300 in commissary items).
Federal inmates with a history of substance abuse within 12 months of their arrest are generally eligible for the Federal Bureau of Prisons (BOP) Residential Drug Abuse Program (RDAP). Prisoners who complete RDAP are eligible for a sentence reduction of up to one year. Prisoners with violence in their history (including other types of hands-on offenses) are often precluded from receiving time off, but may still take the program. The BOP relies on the Pre-Sentence Investigation Report (PSI/PSR) to determine eligibility. When a defendant is interviewed by U.S. Probation, they should truthfully disclose all prior drug or alcohol abuse. Properly documented drug or alcohol abuse in the PSI/PSR is key to being eligible for the program once a defendant arrives in prison.
3: Judicial Recommendations
Federal judges can recommend that a defendant be placed at a particular prison or be provided with certain programming in prison. This can impact where the federal prisoner will be housed. As such, if the prisoner is charged with a sex offense, it is highly recommended that counsel ask the judge to make a judicial recommendation that the defendant be housed in a Sex Offender Management Program (SOMP) prison which is usually better from a safety perspective for this type of offender because of the higher percentage of sex offenders than in regular federal prisons. Likewise, if the defendant qualifies for RDAP (and the year off), counsel should ask the judge to recommend RDAP placement. Counsel can also seek a recommendation that a defendant receive maximum halfway house and post-prison home confinement placement. Recommendations are just that, but they can and often do have impact.
This is another big one which all criminal defendants need to be aware of. Criminal defendants, and prisoners for that matter, should never discuss the specifics of their case with anyone other than their attorney. This is because jails and prisons are filled with individuals who purposefully go around trying to gain the confidence of their peers in an effort to testify against them. They do this so the government will give them a time cut, either pre-sentence or post-sentence. The best way to side-step this very troubling issue is to not delve into any specifics. No names, dates, places, and so forth. And be wary of strangers, particularly individuals who ask a lot of questions.
5: The Mousetrap of Appeal Waivers
Most U.S. Attorney offices include appeal waivers in their plea bargains. These can bar the defendant from raising many things on direct appeal, and even retroactive application of reduced sentencing guidelines from the United States Sentencing Commission. When presented with a plea bargain which contains an appellate waiver, defendants should speak with their counsel to determine if these troublesome waivers can be (a) eliminated or (b) reduced in scope.
While there is no good way to fully prepare for the experience of becoming a federal criminal defendant or prisoner, adhering to the above five tips can help defendants serve the least amount of time at the best prison. It is just that simple.
__________
*The information contained in this article does not constitute legal advice. Neither of the writers are attorneys. Always consult competent counsel prior to making any decisions concerning a criminal case.
Brandon Sample is a former federal prisoner, juris doctorate candidate at Vermont Law School, and the Executive Director of Prisology.
Calling all HuffPost superfans!
Sign up for membership to become a founding member and help shape HuffPost's next chapter