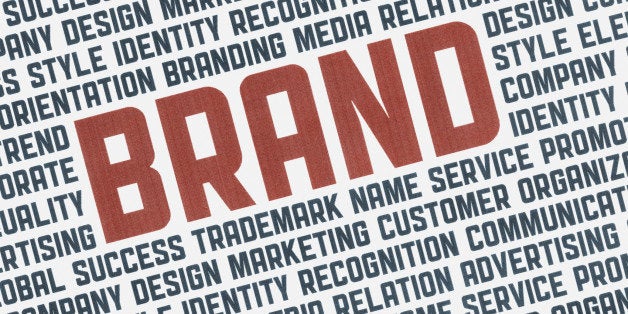 Success as a corporate executive, entrepreneur or professional requires careful, calculated branding, both to enter the arena and to stay in the game. Top corporate executives, Hollywood icons and high-profile athletes have long tapped into the branding model to create and build a personal brand. Now, savvy people in every field are using personal branding to be more successful.
Like building a winning brand in the commercial world, business success is based on perceptions -- other people's perceptions about you. These 5 tips from my book, You Are a Brand, will help you build strong perceptions about the most important product you'll ever market, Brand You:
1.Have a distinctive career identity through a trademark style or accomplishment. Make fun of Donald Trump's comb-over all you want, but it's an important part of his brand as are Hillary Clinton's colorful pants suits. Developing a signature item or style as a trademark of your visual style is a great tactic for personal branding. You're creating a branding element that identifies you, like the logo on a product. You can also build your career identity around particular accomplishments or experience like Clinton does with her political experience or Trump does with his business success.
2. Craft an elevator pitch that's built around a USP (Unique Selling Proposition) that's different and conveys value. The USP is the big idea that brands are always searching for. A USP gives a brand a compelling and unique value proposition with its target audience. Likewise, you want to represent something special that sets you apart from others and establishes a value equation about your abilities when you are pitching yourself for a job, a promotion or a free-lance assignment. For example, a market researcher specializing in women consumers calls herself, "The Oprah of Madison Avenue" to convey that she gets women consumers to open up about their buying preferences.
3. Become a little bit famous through social media. Visibility is important in the product world. That's why companies spend so much money on advertising, PR and social media campaigns. Today with social media like LinkedIn, there are more opportunities to start rolling out your visibility campaign. You can build your online profile and blog on topics of interest across broad social platforms and narrow ones. You can also be active on a personal level in your industry, your company or your community. People are going to google you and they will find a strong, consistent brand image, a weak one, or nothing. You'll find that visibility brings big rewards. That's because of the connection people make between something that's well known being better than something that is not. ("He must be good, or why would he be so well known?" is how the thinking goes.)
4. Invest some time in developing strong presentation skills. Brands have the luxury of hiring actors and celebrities to tout their benefits flawlessly. Meetings are your stage and you want to be skilled in presenting your message and yourself in the best light. If you're uncomfortable on the meeting and interviewing stage, invest in courses in presentation skills at your company, outside organization or online. The more well spoken you are and the more confidence you convey, the more successful you will be. Ideally, you want to think in terms of creating intellectual property, ideas that people associate with you like Bernie Sanders has done around the issue of income equality.
5. Always be expanding your network, strategic partnerships and game plan. You can't do achieve career success alone and you can't do it without planning. Develop an action plan to move the plot along - the plot to your career and life story. Defining a great self-brand strategy is one thing. Making it a reality is another. Brand managers develop a step-by-step marketing plan to achieve its goals and you should, too. Your personal marketing action plan includes the following: goals, target markets, time frame, specific tactics and measurement. Likewise, you should set up specific action steps to achieve your goals.
Catherine Kaputa is a personal brand strategist, speaker and author of the award-winning book, You Are a Brand. Her latest book is Graduate to a Great Career: How Smart Students, New Graduates and Young Professionals Can Launch Brand You.
Popular in the Community