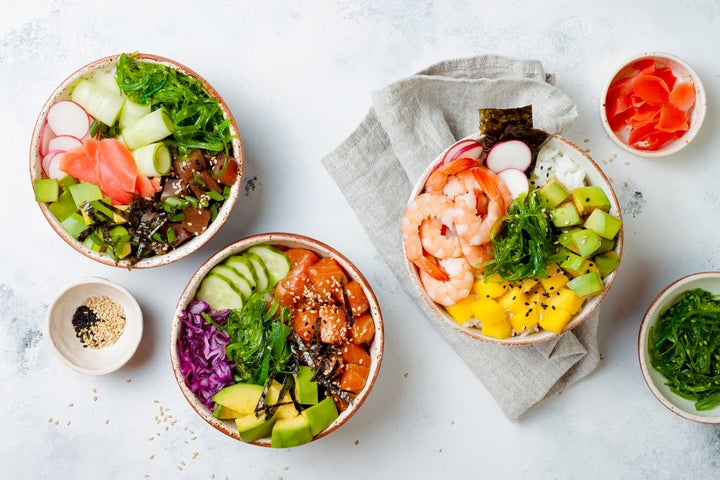 By now, you've likely heard of clean eating, or come across one of the millions of food photos tagged #eatclean on social media. As people have learned more about what they're putting into their bodies, many are opting for simpler diets.
While the thought of streamlining your diet might seem overwhelming, making clean eating choices can actually be pretty easy. Clean eating is all about consuming simpler ingredients rather than over-processed foods that may contain artificial flavors, preservatives, sweeteners or colors from artificial sources. We teamed up with Panera to share five tips to help you start cleaning up your eating habits. To offer some advice, we talked to Tiffany McCauley, a cookbook author and the writer behind the clean eating blog The Gracious Pantry.
Take It Slow
One thing to remember about clean eating is that it doesn't have to mean you follow a strict diet. Clean eating can simply mean being more conscious about the things you eat and finding better ways to enjoy food and nutrition. With this in mind, make sure to take it at your own pace. Even just one clean eating choice can make a difference.
"Don't expect yourself to be perfect in the beginning," McCauley said. "For many people, making this switch can include a big learning curve. So start with replacing just a few ingredients each week as you grocery shop." For example, you can use oil and vinegar instead of store-bought dressings.
McCauley has found that a slow transition is often more successful and can be "easier on the wallet" since you can add clean alternatives over time instead of overhauling your pantry all at once.
Read Labels
Making sure your ingredients are clean will start with reading labels on packaged foods. You'll want to stay away from names that start with the word "artificial."
"In general, when looking at labels, the fewer ingredients the better," McCauley explained. "This won't be 100 percent true for all foods, but if you have to buy something packaged, a mile-long ingredient list is a good indication that you may want to try another brand."
McCauley suggests looking for individual ingredients on the label that you would find in your own kitchen, such as a tomato sauce made with tomatoes, olive oil, garlic and basil, as opposed to ingredients like high-fructose corn syrup, for instance.
Focus On Fresh Grocery Items
Your regular trip to the grocery store may require some more time when you're looking to eat clean, but one rule of thumb you can stick to is shopping the perimeter of the store. These aisles are where you'll typically find the fresh produce, meats and seafood.
"Your best friend will be the produce aisle," said McCauley. "Focus on those fruits, veggies, whole grains and lean meats (if you eat meat), and you'll do great!"
You can also check the frozen section for deals on fruits and veggies. These are a great option and often lower in cost. Another alternative is growing some of your own ingredients at home, even if it is something as small as a basil plant.
Plan Ahead
When trying to eat clean, many people will opt for meal planning and prep. Planning your meals in advance can take the stress out of having to figure out a healthy dish to prepare each night.
By prepping and planning, you can often save time and money. For instance, if you find a good deal on fresh ingredients, you can pre-prep them and freeze them to use at a later date.
Remember that planning ahead does not mean that everything has to be home-cooked — you can also plan for clean delivery or eating out.
Try Some Easy Clean Recipes
Incorporating a few clean meals to your weekly rotation is a great place to start. McCauley suggests trying some easy recipes like this spaghetti rice or this roasted summer squash. These meals are super quick to make and great for the whole family.
"Don't expect to like everything immediately," said McCauley. "Processed foods [can] alter our taste buds and actually create cravings where there shouldn't be any. So when you first start to try things like whole grains, there may be a period of a few months where it's not your favorite option. That doesn't mean it will be horrible, just different. Accept that as part of the transition."
Panera Bread is the first national restaurant company to commit to, and to remove all artificial flavors, sweeteners, preservatives and colors from artificial sources from its U.S. food menu. To see how others are improving the way we eat, check out Food Interrupted, a six-part series by Panera, produced in partnership with Rainn Wilson's SoulPancake and ACE Content, that sheds light on these hardworking chefs, tastemakers and community heroes who are helping to change America's food system.