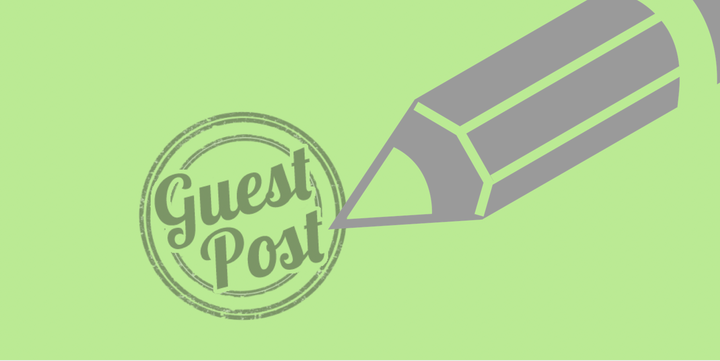 Getting your content published on other outlets can help you get more exposure and referral traffic, but it's often hard to get your foot in the door with editors. Because editors get up to hundreds of guest pitches each month, it's important to stand out as someone who is going to genuinely contribute good things to their website. Follow these five tips to get noticed by editors and stand out from everyone else competing for their attention.
Address Them By Name
Using a generic salutation like "Dear Editor" is not personable and doesn't give a strong first impression. Spend a few minutes finding the actual name of the person who handles incoming guest blog pitches.
There's a few ways you can do this:
Look at the masthead on the About or Staff page of the website and direct your pitches to the managing or executive editor, or to a specific category editor if it's applicable.
Look on LinkedIn for the executive, managing, or content editor for the website you want to write for. Be sure to do your due diligence to make sure this isn't out of date by checking that person's other social media and website when you can.
Just ask! Ask the publication on Twitter or Facebook whose name to use when addressing a pitch.
Studies have shown that people like reading or hearing their own name, so a proper name salutation instantly gives you a head start over everyone else that didn't take the time.
Follow Published Guidelines
Many attempted guest bloggers will use the "spray and pray" approach, where they will send in their articles or pitches to dozens of publications in a single day. This approach is highly ineffective because it's not customized to each publication. Search for "[Publication Name] contribution guidelines", "[Publication Name] guest post guidelines" or "[Publication Name] submission guidelines" to find a list of guidelines for submitted content on their site.
Follow these guidelines closely, as this is an editor's insight into what they are actually looking for in a contribution. Consider this your insider's glimpse into what is going to get you approved and what could get you instantly rejected. Here's an example of Editorial Guidelines from Search Engine Journal if you need an example.
Review Content They've Already Published
Another easy way to figure out what publications and their editors are looking for is to review content that has already been published by them. Not only does this give you a good look at the topics they are probably interested in, it can show you word count, photos, examples, and other nuances that may not be mentioned in the editorial guidelines.
By looking at already-published content, you can also propose a topic that hasn't been covered by the site before. Editors are always looking for new and interesting viewpoints and niches, as covering the same topic over and over again get boring for the audience. Do some research into related phrases from published posts to brainstorm a great topic that makes it hard for editors to say no to. Great tools to use include AnswerThePublic.com and RYP Marketing's content topic ideas generator.
Ask For a Recommendation
If you don't know who to pitch to, or you can't figure out their submission process, see if someone in your network can make an introduction. Search your industry friend's LinkedIn profiles, social media feeds, or by searching their name + [Publication Name] to see if they have written any content for the outlet you want to write for.
Once you find someone that you're comfortable asking for a referral from, call or email them and explain why you want to write for the specific publication. Ask for their advice on crafting the best piece of content and if they can introduce you to the editor they work with. Their insight may be invaluable to getting your work published. Be sure to send a follow-up thank you card or gift afterward as a token of your appreciation.
Write High Quality Content
This is arguably the most important aspect of getting editors to publish your guest blog posts: write really good content. As guest blogging has become over-saturated in many markets, only high quality content is going to get noticed and published. Work toward creating a long-term relationship with your editors so they can give you feedback and help your content improve.
As you get more comfortable with editors, they may also be more willing to give you notes on pitches or offer suggestions for topics based on incoming content and what their needs are. Look at the writer-editor relationship as beneficial to both sides. By benefiting the publication (and making the editor's job as easy as possible with great, clean content), you will be benefiting yourself.
Getting guest blog posts in industry publications is harder than it used to be, but that doesn't mean it's impossible. Try to cultivate personal relationships and write content that is actually useful to the publications' target audience. Be willing to spend the time researching editors, guidelines, and what the website is already publishing in order to craft your perfect pitch. As you get published more often, you can use your published content as a portfolio of what you've already done, which helps you further expand your presence.
Related
Popular in the Community