Who would guess that trends in China's multi-million dollar luxury handbag industry are shaped by a 23-year old international-relations graduate from Columbia University? Or that a young photographer from Beijing is helping super-wealthy travelers decide their next holiday destination?
In today's Chinese luxury market, KOLs (key opinion leaders) are a big business. Courted by the world's largest brands to advocate, influence, promote and endorse to their legions of online followers, they have become a mainstream marketing tool that helps brands forge connections with ever-more discerning consumers.
Those Chinese luxury consumers have changed dramatically over the last 10-15 years. A shift away from "bling", through to "trend-setting", to "experiential", to the stage we are at now, "discernment" (connoisseurship and knowledge seeking) has been striking, and means reaching them is an ever more challenging goal.
The two examples above, Mr Bags and Beijing Laoxia, are just two of a burgeoning cast of celebrities, KOLs and micro-influencers that are shaping Chinese consumer behavior. Navigating a constantly changing KOL landscape is not easy, and the pitfalls can be many. But used wisely, KOLs have the power to magnify brand awareness, grab attention and ultimately influence purchase decisions. Put a handbag on the right KOL and it can fly off the shelves.
Here are five tips for navigating China's KOL craze:

1. Ask the important questions
Before doing anything, the key is first to ask yourself a few questions: what is the objective of engaging a KOL? What would success look like? Are you looking for brand awareness, for sales, or even for a change in positioning? Any brand should tread carefully with KOLs, not just luxury brands. Consider the fact that many top KOLs will endorse a different brand each day of the week - do we really believe that their followers will flock to stores and purchase as a result? In the luxury space a lot of consumers are very savvy. They observe and follow KOLs but will also rely on friends and media for information and advice.
2. Choose the right KOLs
This is the trickiest part and there is no magic solution. For luxury brands, the big KOLs will bring quick awareness, but sometimes the most interesting KOLs are the credible ones, the not just "famous for being famous" ones. Brands need to choose KOLs that are knowledgeable and respected for working with the best in class. This way they can attract loyal customers for the brand, and their posts are more credible than the KOLs who post about 20 different brands every week.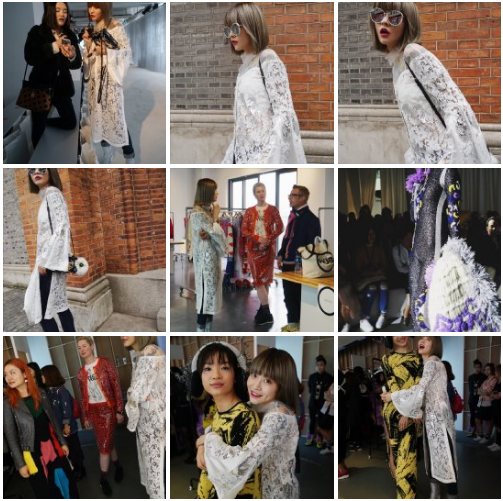 Above: The Weibo account of Chinese fashion blogger and stylist Fil Xiaobai. (Weibo)

3. Build meaningful relationships
Perhaps most important is for luxury brands to develop real relationships with their preferred KOLs, in the same way that they would with official brand ambassadors. Take time to meet them, connect with them, and educate them about the brand. Make them fall in love with it. Look at your relationship as a long term one rather than a "one online post" one.
4. Do your research
Which social media is the most suitable for the brand? Should the KOLs write a post on WeChat or should they post on Weibo? Social media in China is unique because it is growing so fast, with new platforms and new apps constantly vying for attention. Do you want a KOL to live stream the new collection, generate buzz for an online competition or personally review a product? The right platform to use depends on what a brand's objectives are.
5. Look beyond the obvious
Big luxury brands with deep pockets have been using KOLs in China for a long time. It's easy to see why! With millions of followers, it's tempting to pay out a lot of money for direct access to such an enormous audience. However, brands can arguably gain a lot more value by focusing on a more targeted audience. Micro-influencers or grassroots KOLs might have fewer followers, but those followers are often more loyal and responsive to the KOL's influence, making them a perfect channel for brands looking to hit a specific niche audience. Whether for art, culture, fashion, fine wine, luxury travel, business, entrepreneurship, society, food, or travel, make sure you research the right micro-influencers for your brand!
Chloe Reuter is the Founder & CEO of Reuter Communications, a luxury communications agency based in Shanghai, with offices in Beijing and Hong Kong.
Popular in the Community