Whether you've booked your vacation in advance or at the last minute, there are certain times of the year when everyone wants to be in the same place. For the warmer months that's the beach. This means prices for all services to desired waterfront destinations will be higher. But that doesn't mean savvy, budget-conscious travelers will be left out of the sun. Here are five simple ways to plan a wallet-friendly beach getaway this summer.
Avoid the weekend crowd
Although the beach is calling, most people are still working their 9-to-5 gigs. Thursday is likely the earliest day professionals will skip town for the water, so if you can book your stay as early as Tuesday, you'll be able to take advantage of lower lodging and airfare rates. Another factor to keep in mind: summer technically stretches into September. If you're not bound to a school calendar, consider hitting the beach after Labor Day. Post-Labor Day travel can often yield lower prices, fewer crowds and milder weather.
To score up-to-the-minute discounts on hotels and flights, follow the social media accounts of your favorite travel deal websites like Orbitz, Expedia or Hopper. Their Twitter or Facebook feeds will probably be more up to date than the daily e-newsletter in your inbox.
Think outside the box
If you have some flexibility with your destination, consider booking a hotel room in town or in the nearby business districts. You may not be steps from the sand, but the distance will yield better lodging rates. Keep in mind: Rooms away from the shoreline are usually booked up with business travelers during the week. On the weekend, business travel drops and the rates usually follow suit.
And if flights are sky-high, consider ground transportation like the bus or the train. A ticket from Atlanta to Jacksonville, Florida, can cost as low as $25 on the Megabus -- significant savings when compared to a $250 flight. If you have to fly, get creative with your route by using airfare search engine Skiplagged. This site finds "hidden city tickets," which occur when a fare from destination A to B to C is cheaper than a regular trip from A to B. For example, if you're hoping to book a flight from New York to Chicago, the site may find you a cheaper ticket that flies from New York, with a layover in Chicago and a final destination of Milwaukee. Instead of boarding the flight to Milwaukee, you can trick the system and simply end your journey in Chicago. This method, which can save you hundreds -- especially to international destinations -- is a trick often used by travel agents. But it takes a bit of strategic planning, thanks to a few caveats. For one, you can't check bags with this type of itinerary because your bag will be checked to the final destination. And two, you can't book a round-trip ticket this way because as soon as you drop the final leg of your flight, the airline will cancel your return ticket. However, you can reserve two one-way flights with a hidden city ticket.
Looking into nontraditional lodging options is another way to save. Home-sharing services like Airbnb, HomeAway and VRBO have changed the vacation rental game: your options are no longer limited to hotel chains and bed-and-breakfasts. Not only does a site like Airbnb allow you to book directly with the host, but you can choose to rent everything from a private room, the entire house, a tree house or even a night on a yacht.
Don't be afraid to bargain
The key is to ask. Don't be pushy, but state your case as to why your rate is better than none at all. Sometimes there are unadvertised specials, especially for frequent visitors. If you play your cards right, you may not be granted a lower rate, but you could get upgraded.
Show up early
If you're at a crowded destination and are determined to hit key tourist sites, the early bird still gets the worm. Taking the first tour of the day means you get the guide before he's recited his script 20 times. Some top attractions also offer discounted "early bird" tickets for travelers willing to visit right when it opens. The same applies to bars and lounges: the earlier you arrive, the more likely you are to avoid cover charges and take advantage of happy hour specials.
Be prepared
If you anticipate the needs you'll have in advance, you can avoid buying new (overpriced) bottles of sunscreen, shampoo, soap, medicine and other toiletries. Similarly, you can apply the same idea with food and drinks. It will be much more cost-effective if you pack snacks and water for as many days as your suitcase will allow.
With this same line of thinking, research free activities before heading out on your trip. Search for festivals and community events, often easily found on the city's tourism website or with a simple Google search. Not only are these events budget-friendly, but they'll provide instant immersion into the local culture.
About the author: Dayvee Sutton is a two-time Emmy Award-winning journalist, public speaker and entrepreneur. She is the founder of www.daily-affair.com, where she and her team write about lifestyle topics. Follow @dayveesutton on Facebook, Twitter and Instagram.
Related
Before You Go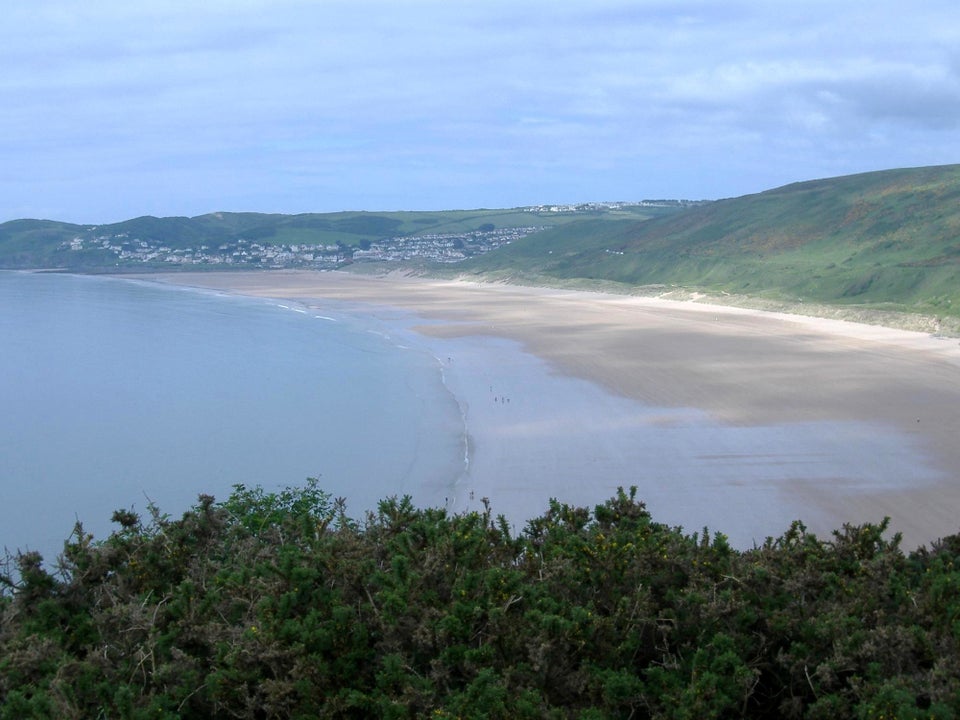 World's Best Beaches