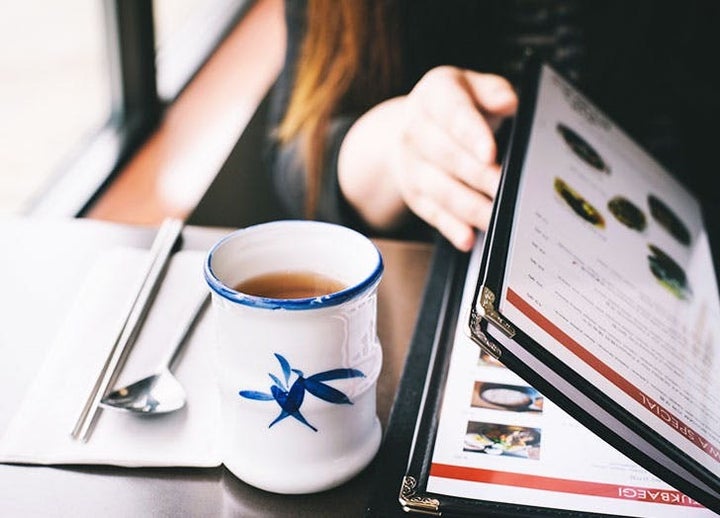 PEEP THE MENU AHEAD OF TIME
It takes all of 30 seconds, but reviewing the menu in advance — whether you're dining out with your S.O. or with friends — gives you a chance to do some fast math on the price per entrée (or glass of rosé) and scout out a special or two before you sit down to dine. (How else would you know that happy hour ends at 7 p.m.?)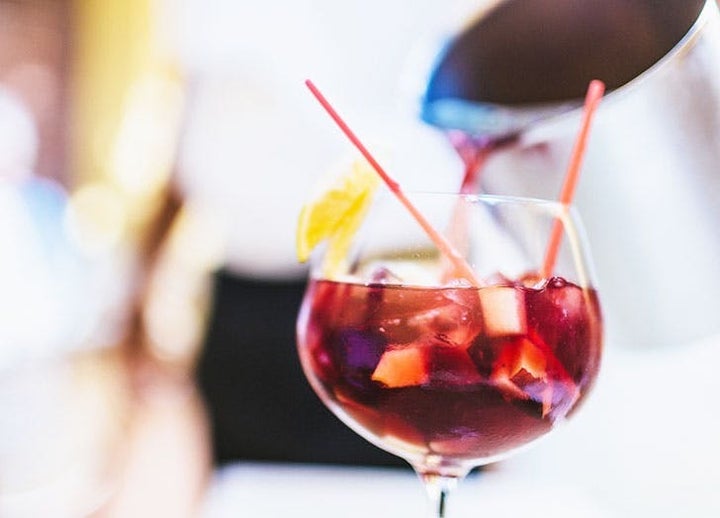 ORDER DRINKS BY THE BOTTLE (OR PITCHER)
We get it — the $40 pitcher of sangria can feel like a splurge compared with the $7 glass. But if the whole table is sipping, the cost per glass compared with the number of drinks per pitcher could save you in the long run.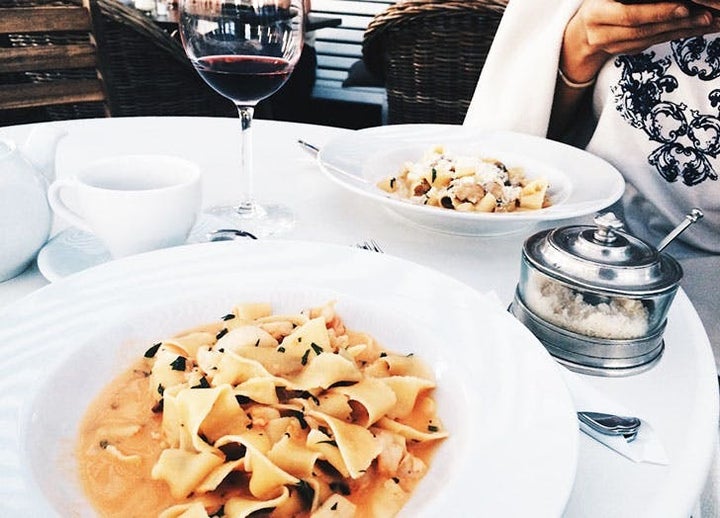 GO MEATLESS
For some, this is a toughie. But meat-free meals (like delicious pasta or burrata salad) tend to cost a lot less than dishes that include chicken or steak. So if you're eating out on a budget, commit to going veggie for the night as an easy way to trim tens of dollars off your bill.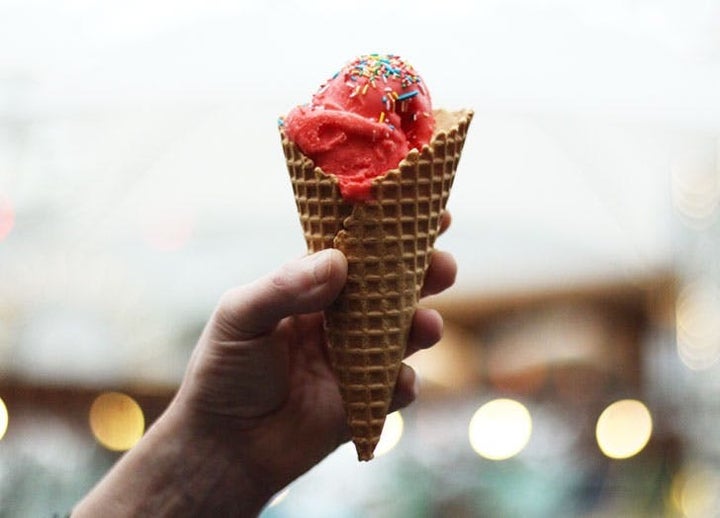 SKIP DESSERT AND SCOPE OUT THE ICE CREAM PLACE DOWN THE BLOCK
Just like you researched the menu in advance, hit up Yelp before you eat to find out what options you have for nearby sweets post-meal. Here's why: While the $12 dessert looks great, so does that ice cream place around the corner where you can walk away with a $4 double-scoop.'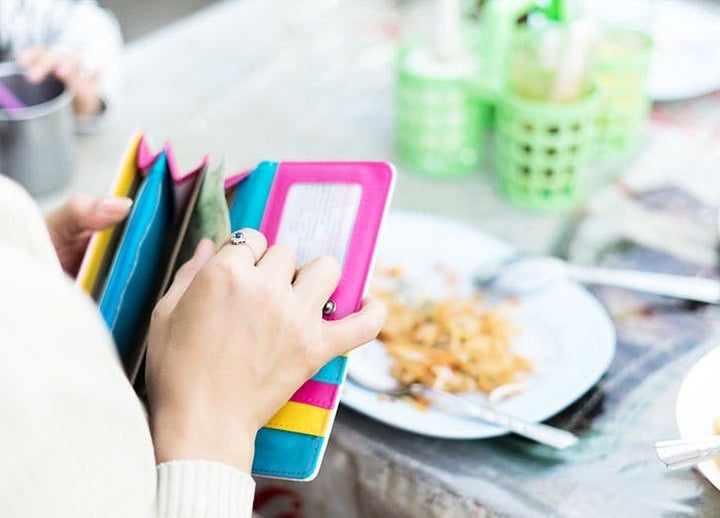 PAY WITH A CREDIT CARD THAT GIVES YOU CASH BACK FOR FOOD
The goal: more money in your pocket. If eating out is your everything, it may be worth opening up a card that caters to your food-loving heart. For example, the Chase Sapphire Preferred will earn you two points for every dollar spent at restaurants that you can redeem for cash back. Might as well cash in.
REAL LIFE. REAL NEWS. REAL VOICES.
Help us tell more of the stories that matter from voices that too often remain unheard.