Selecting the best financial adviser may be the most important decision you make for your future financial security.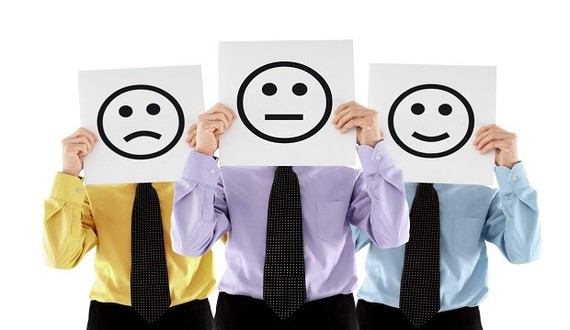 After all, the quality of your adviser's recommendations and services will impact when you retire, how you live during retirement, and your financial security late in life when you need it the most.
What is more important than these life events?
Why is selecting the best adviser such a risky, difficult decision?
• Advisers do not have mandatory disclosure requirements
• They do not have track records for past results
• There is limited public data available for them
• There is no easy way to determine if they are competent

In the absence of factual information, all too often selecting an adviser becomes a subjective process that is excessively impacted by adviser personalities and sales skills.
Given the limited amount of public data that is available for advisers you should put a lot of importance on the amount of data that advisers volunteer for their education, experience, certifications, compliance records, compensation, and business practices.
You should put additional value on information that is documented in writing by advisers. Trust what you see, not what you hear. Verbal information is usually a sales pitch and you have no record of what was said to you.
Tip #2: Adviser or Sales Person
Anyone can claim to be a financial adviser, whether it is true or not. In fact, a lot of investment representatives make this claim to reduce your sales resistance.
There is a simple way to find out. Require advisers to document in writing that they are Registered Investment Advisors (firms) or Investment Advisor Representatives (professionals).
If the person does not have one of these registrations, then that person is a sales representative masquerading as a financial adviser.
99.9% of investors do not know the financial service industry has two ethical standards for sales representatives and financial advisers.
Sales representatives are held to a lower ethical standard called suitability. Reps are supposed to make suitable recommendations based on their knowledge of their clients' situations.
The Department of Labor recently published a new regulation that any financial professional who provides financial advice and services for retirement assets (pension plans, IRAs) will be held to the fiduciary standard.
Tip #4: Compliance Records
No matter how much you like a financial professional you should always check the adviser's compliance record at FINRA/BrokerCheck.
Anyone who has active securities licenses has a FINRA record. FINRA also maintains records for reps with lapsed licenses if they have disclosures.
It is easier to find adviser records if you have their CRD numbers.
You are paying for specialized knowledge, advice, and services that will help you achieve your financial goals.
Sales people are paid commissions to sell you investment and insurance products. They are not paid to help you achieve your financial goals. Third parties, for example a mutual fund family or an annuity company, pay commissions.
Financial advisers are paid fees (hourly, fixed, asset-based) for their advice and services. You control the advisers' compensation so you can stop it at any time.
You should pay financial advisers the same way you pay other professionals (CPAs, attorneys) you depend on for specialized advice and services - with a fee.
About the Author: Jack Waymire has worked in the financial services industry for 28 years. For 21 years he was the president and chief investment officer of a registered investment advisory firm with more than 50,000 clients. He left the industry in 2003 when his book (Who's Watching Your Money?) was published by John Wiley. That same year he launched an investor information website (www.PaladinRegistry.com) that was based on the principles in his book. Jack is a columnist for Worth magazine, a frequent blogger on major financial sites, and widely quoted in the media including the Wall Street Journal, Forbes, BusinessWeek, Bloomberg, and Kiplinger. Follow Jack on Twitter @PaladinRegistry
Calling all HuffPost superfans!
Sign up for membership to become a founding member and help shape HuffPost's next chapter