This is blog post was written by a friend of the Intern Queen Network, Clayton Wert, a 2013 graduate of Central Pennsylvania College.
The first day at your internship in a new city can be pretty daunting. You may not know anyone else in the office, and you may not even know how to navigate the city transportation in order to get to the office.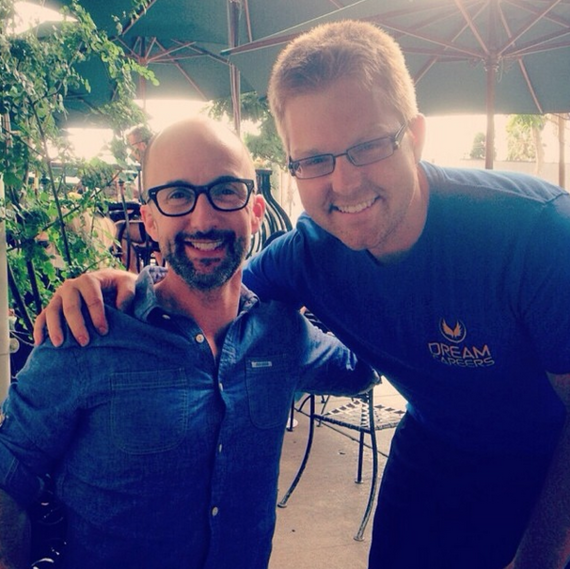 Luckily, when I traveled to Los Angeles for my first internship, I had a good group of peers and mentors through Dream Careers, an internship placement program that connects college students with internships in U.S. cities like Los Angeles and even cities abroad like London, Paris, and Barcelona. But what happens if you don't have access to that type of support system? Many of you reading this right now are scrambling for a summer internship. It's important to remember that you're not limited to one in your city, state, or even your home country.
Whether you're connected with a support system like Dream Careers or not, here are five tips and tricks that will help you succeed at an internship in a brand new city:
1. Communication is key. When you get to the office at your first day on the job, ask questions about anything that you may be unsure of; introduce yourself and exhibit a positive attitude with your boss, manager, or anyone else you may meet. Start up a casual conversation by asking questions about the quickest route to work or where the best restaurants are at in the area. Do you really want sushi? Go ask someone where the best sushi place is located. The employees at your internship know about the city; gain some of that knowledge as soon as you can.
2. Write down your goals during your internship. What do you want to accomplish this summer, both professionally and personally? During my time in Los Angeles, I went so far as to write down my new goals every week. I'd tape them to the wall of my bedroom, crossing them off as I accomplished them. These goals could span anything from going to the top of the Eiffel Tower during your fashion internship in Paris, or landing a permanent position in the city by the time your internship is over. The most important thing is to visualize these goals; always write them down.
3. Preparation is everything in life. With the right amount of mental preparation, even challenging tasks can become simple with time. Research the company you're interning with until you're able to confidently walk in and understand how they operate. The same goes for whatever city you'll be living in; don't just fly to London with absolutely no knowledge of the area. Read about the culture of wherever you may be working. Life will be much easier for you once you're there.
4. Get organized. Before I had an internship, I had no organization at all. It had looked like a Category 5 hurricane blew through my desk. This all changed once I was pushed in to the real world. I was forced to scramble together a strict schedule and routine in my daily life. It was less than fun, but after I had everything in order, it's only benefitted me. If you were like me and you seemed to take pride in your "organized mess", there's no better time than now to get a leg up on the organization in your life.
5. Make time to enjoy the present. I've saved this tip for the last item on my list because I feel that it's the most important one. It's essential (and it's almost common sense) to work hard, set goals, and communicate while you're at your internship in a new city; but not everyone thinks to take some time for relaxation. Enjoy the city you're in and live it up to the fullest. Go hiking, get out to a baseball game, and visit the popular restaurants and bars; you'll only thank yourself in the future. If you ever think you're too tired to do something, get out and do it anyway. Enjoy the present. The only regrets in life are the chances we didn't take.
REAL LIFE. REAL NEWS. REAL VOICES.
Help us tell more of the stories that matter from voices that too often remain unheard.