Wedding season is just around the corner. While brides and grooms obviously have a lot of planning to do, all of you bridesmaids out there have your work cut out for you as well! Don't let that overwhelm you though. Yes, it's an important task and requires some dedication, but it doesn't have to be stressful!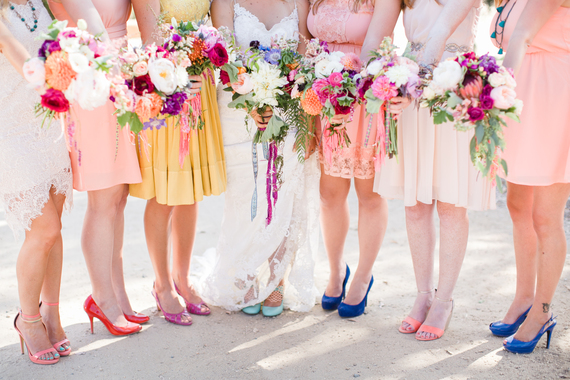 Photo via Love Janet Photography.
1. Be Open About a Budget You Are Comfortable With
One of the biggest stressors for bridesmaids is the huge expense. Between the dress, gifts, the bachelorette party and travel costs, it's easy to rack up a huge bill pretty quickly. If you have a tight budget, speak to the bride as soon as possible. It's much better to be upfront about your budget restrictions early on so that she can take that into consideration when making plans. If you speak up after plane tickets to the bachelorette party have been booked or bridesmaid dresses have been ordered, it may be too late to make changes.
Be sure to take a positive approach and suggest ways that you can save money without cutting down on the fun. For example, clue the bride into some awesome bachelorette party spots that don't require airfare. Keep in mind that accepting the role as a bridesmaid does mean that you will incur some costs, such as purchasing a bridesmaid dress. If you are savvy though, you can in fact save money as a bridesmaid.
2. Get to Know Your Fellow Bridesmaids
If you don't already know the bride's other close friends, now is the time to introduce yourself! You will all be working together to help organize group gifts and to coordinate the bridal shower and the bachelorette party. These events will be much more fun if you get to know one another first. Send out a friendly introduction email or suggest grabbing brunch with everyone if they live close by.
3. Make Sure You Plan in Advance
Now is not the time to procrastinate! Booking travel arrangements early on will help you cut costs, and locking in venues for events in advance will ensure that you get to book your top choices.
Follow this general timeline to help you stay on track with all of your major bridesmaid responsibilities.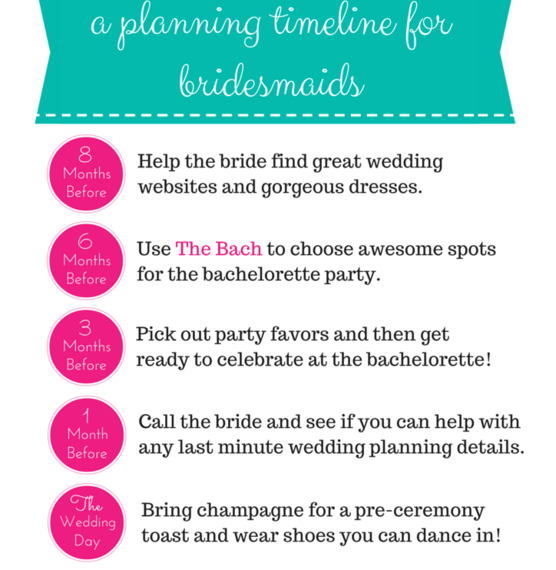 4. Be Budget Savvy With Your Choices
When it comes to making bridesmaid purchases, don't be afraid to look for great deals. Sign up for mailing lists so that you get an email when companies like J.Crew are offering a discount on bridesmaid dresses. Snag cute yet affordable bachelorette party favors for the big bash. Consider using points to cover hotel stays or plane tickets.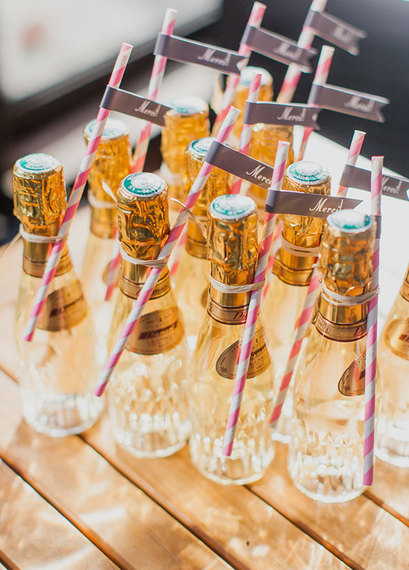 Photo via Mademoiselle Fiona.
When the big day arrives, it's time to celebrate! Bring some champagne so that you can all toast the bride while you primp for the photos. Make sure you wear shoes you can dance in. As a bridesmaid, it's your job to keep everyone on the dance floor all night, so pack an extra pair of flats if you don't last long in your stilettos!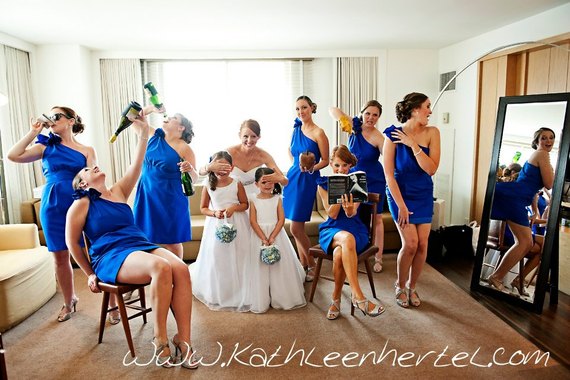 Photo via Kathleen Hertel Photography.