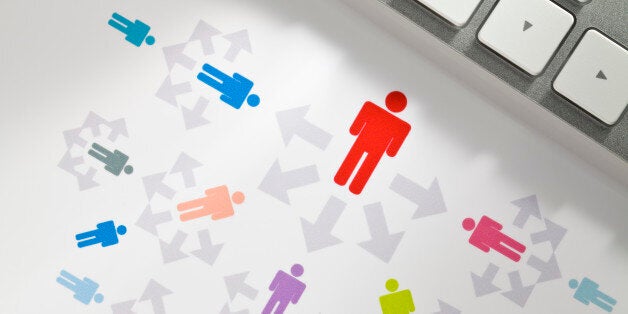 If you are a small business that is weighing the advantages of advertising versus public relations, there are some compelling reasons for making PR a cornerstone of your organization's strategy of growth. This might even include shifting some of your advertising resources to your PR efforts.
As a consumer views third party coverage of a service or product, PR is perceived a lot differently than a traditional ad. As we view an ad, we know a company is attempting to sell us something. On the other hand, when a third party, like the media, endorses a service or product, that business gains credibility. Consumers are a lot more likely to buy something based upon a third party endorsement than an ad. The ad is paid for, and the media coverage may not be.
A regular PR program will assist in building general awareness of your service, product, or brand. Additionally, the visibility from such a campaign can make your company look more established and larger than it is -- something that can assist you in securing funding, customers, as well as partnerships. Understanding the differences between advertising and PR, and how PR can augment your efforts, is an important part of your business marketing plan.
Public relations also is great for your bottom line. Public relations can be a lot cheaper than advertising, and the advantages of public relations may be a lot more significant than the advantages of advertising. An excellent media placement may lead to tremendous growth and a significant rise in sales, and because the majority of small businesses have a special story to tell, they're intriguing to the media.
Different kinds of public relations
There are different brands of public relations and campaigns that you can turn to when you try to drum up visibility. Here are some of the different PR approaches you can take:
Media Relations: Traditional public relations makes use of the media in order to communicate a brand to the public. It's the process of spreading data through TV, radio, the internet, and newspapers. To sustain integrity and offer credibility, the majority of media outlets refuse to accept payment. However, you need an intriguing story media outlets would naturally cover.
Media Tours: If you have a bigger budget, you can arrange a media tour. This strategy involves employing a company spokesperson in order to travel around, giving interviews and attending events. For small businesses, it may not be the ideal form of public relations, but for large enterprises it may be amazingly effective and includes an excellent method of publicizing a company.
Newsletters: Begin to collect email addresses for potential and existing customers and build up a data base. A newsletter offers an excellent method of keeping individuals updated and in the loop about your most recent achievements, events, and plans. A light hearted, newsworthy and fun letter is crucial.
Special Events: They might be anything to a consumer appreciation day, market day, hiring a brand, or running a discount. They're utilized to target a circle of individuals who you have a desire to speak to inside a location which you may use effectively and creatively.
5 Tips for Using PR to Grow Your Business
My friend Murray Newlands is the author of How To Get PR for Your Startup: Traction. He points out that there are many good ways to drum up traction for your small business -- even if you don't have a big budget.
"The best way to get PR for your startup is to concentrate on the problem that you solve and find people who write to that audience and about that problem," says Murray. "Let journalists know how the problem is being solved in people's lives and how your startup is part of the solution."
Since I'm often on the writing side, I know how Murray's advice works. I love it when someone can bring a compelling story to write about. It means I have to rack my brains much less to get my work done. A good PR contact, or someone who regularly brings great story ideas is valuable to a writer/journalist.
Here are five tips Murray offers to small business owners looking to improve a PR presence:
"If you do not have a public relations strategy, you risk letting somebody else set up your brand identity," says Murray. "Using social media and appointing a spokesperson as an authority in your local market or industry may boost your brand above your competitors."
2. Look for More Bang for Your Buck
An enhanced public relations campaign may be executed at a small percentage of the expense of the majority of ad campaigns, Murray points out: "Most small businesses have discovered that diverting 10 to 20 percent of their ad budget to PR may lead to improved customer recruitment and brand recognition."
Advertising includes paid self-promotion, and potential customers are understandably skeptical of it. "As a general rule, a good news story in regard to your company is worth three to five times the value of the equivalent quantity of advertising," says Murray.
4. Build up media network
Make contact with reporters who cover your field and then offer to become a trusted source. Murray points out that an HVAC contractor in the area might be viewed as a third-party specialist in the residential construction sector. This is something that I, as a journalist, love. I have a whole list of people I can go to as expert sources, and it helps me immensely.
5. Sustain a Regular Drumbeat
Even the best of public relations campaigns seldom produce results overnight. Map out a six month to one year plan that has certain goals. Over a period of time, you will break through the clutter and then distinguish your company.
With effort on your part, and a willingness to improve your visibility, your PR efforts can pay off in the long run, and offer a better investment than traditional advertising alone.
Related
Popular in the Community