In 2012, I was nine months pregnant as I wobbled across the stage to receive my bachelor of science in Health Science at Columbus State University in Georgia. I reflected on the tough times and difficult moments I endured while completing my education.
As a military spouse who was raised in a military family, sacrifice and perseverance were part of my DNA. Unexpected life events and moves to different duty stations extended my college experience; it took me eight years to acquire my bachelor's degree. For years, I supported my husband's career as an officer in the U.S. Army, staying at home to raise and nurture my family and placing my career aspirations on hold. My "me time" was dedicated to community organizations and nonprofits that gave me an outlet to channel my energy and passion for service to others.
As a stay-at-home mom and military spouse, most of my conversations during the day occurred with my children (now 3-year-old daughter and 11-year-old son). I loved the time I got to spend with my kids and my conversations with them were interesting even if they were at times incomprehensible. But I knew that I really wanted to start my career.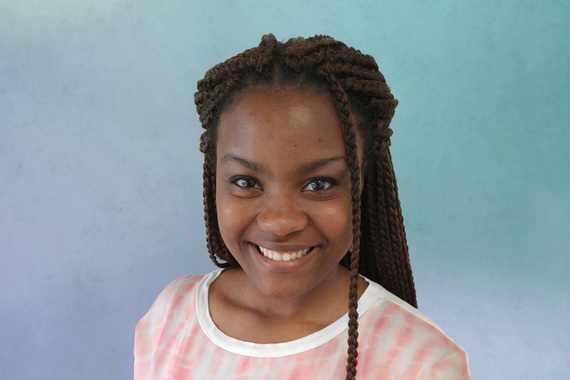 When I joined the corporate world, I dove in head first, with the feeling that I was years behind my peers. It turns out that my years of experience being involved in political action groups and leading community organizations provided the skills necessary for me to make an immediate impact in my program and project management career. I would not change my path because the connections I made and mentorship I received has truly been empowering for me, allowing me to empower others in return.
As the first official military spouse hired through Accenture's military spouse hiring initiative, I found an organization that truly wanted to give back to the community and provide career opportunities to those who have served. If I could go back in time, I would definitely have made the same choices that brought me to where and who I am today. With each life experience, I have grown, and I believe my experiences have given me the skills, maturity and passion that make me the professional I am today.
Being a military spouse taught me to be flexible in situations that were constantly changing and demanding and to think quickly on the fly. It taught me how to interact and work with people from a variety of backgrounds with their own unique experiences. I also learned to ask questions that others were hesitant to ask and to seek continuous opportunities to learn and grow.
Advice to my younger self
There are many lessons I've learned in my life and, like many people, I would love to go back in time and sit down with my 21-year-old self and share these five things:

1) Do not be afraid to step out of your comfort zone.
This is where you will do your best work! Even writing this article is something I never imagined I could do. I grew up in a close-knit family, constantly surrounded by familiar people, opinions and attitudes. It never occurred to me that moving away, being alone and growing around new people would change my perspective and outlook on the world. I learned there were many people struggling with various issues and, through this, I became involved in non-for-profit organizations and greatly expanded my personal network.
2) Be sure to network with a variety of people from different backgrounds.
You will never know how those relationships will mold, lead, and encourage you. As I grew my network and learned to work in different environments, I met many highly motivated and dynamic people. They provided guidance, mentoring and opportunities, I would have otherwise missed completely. This network allowed me to obtain skills that have proven to be very valuable in my personal and professional life.
3) Make sure your work aligns with your passion.
If your work does not intrinsically inspire you, then don't waste your time. Love what you do! I learned this lesson the hard way. I was in nursing school because my family thought I would excel in that profession. However, it was during an elective class that I realized I truly had a passion for health education, policy and administration. I left nursing school and changed my major. It was an extreme course correction that took me time to overcome, but it turned out to be one of the best decisions of my life.
4) Take a break and breathe.
It's very easy to get consumed with work; put it down, walk away....trust me it will be there in the morning. Early in my career, I would rarely make time for myself, and I started to pay the price physically. It literally took me getting really sick to realize I needed to take and break and learn to accept my physical limits and make more time for myself.
5) Follow our dreams and aspirations and not what everyone says you should do.
At the end of the day, you have to be happy with how you lived your life, the work you accomplished, the people you helped and the causes you supported. This was the hardest lesson for me to learn since I am a people-pleaser. I had to realize I had my own goals and dreams. You can make the biggest impact on your life and the lives of those around you when you are accomplishing your goals and making yourself happy with the work you do.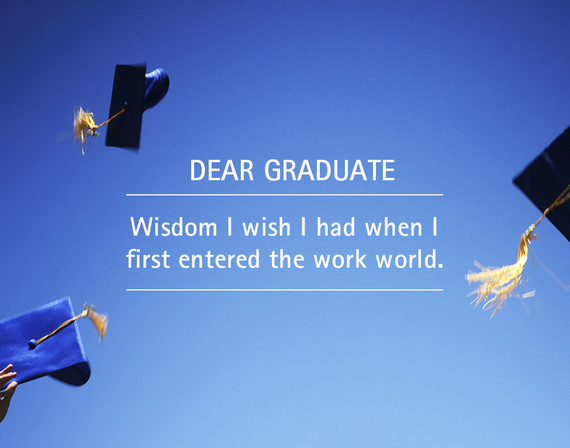 REAL LIFE. REAL NEWS. REAL VOICES.
Help us tell more of the stories that matter from voices that too often remain unheard.