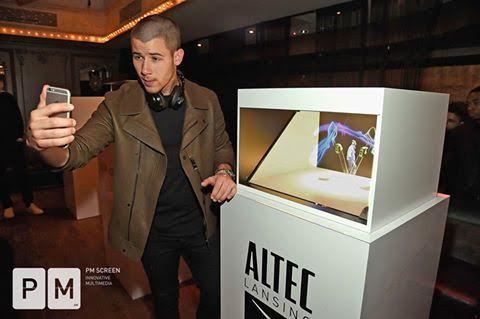 Every January tech enthusiasts and professionals from all across the globe travel to their yearly biggest meeting in the world: CES, the International Consumer Electronics Show, held in Las Vegas. With almost 180,000 attendees, more than 2 million square feet of exhibition space and some of the biggest tech launches of the year, exhibiting companies at CES ask themselves the same one question every time: how do I make my stand memorable, interesting and worth visiting?
Darius Cincys, Managing Director of PM Screen US, company which focuses on helping major brands to capture the attention of today's consumer with cutting edge 3D hologram displays, shares these 5 useful questions to remember when preparing for a big expo:
1. Would you like to share your stand's content on your Facebook wall?
"Social media is a tool magnifying your outreach. This year, #CESafterdark, a hashtag for CES parties, was trending on Twitter in the US. People want to share what other people are sharing and to be part of a bigger crowd. Current trends show that we increasingly love sharing videos. What does your stand has to offer for this trend? Do you exhibit a visible and clear hashtag for people who want to communicate about your stand? Our experience shows that PM Screen's animated 3D holograms clearly increase social media outreach of our clients. Ask yourself again and again if what you show in your stand is something amazing you would like to share on your Facebook wall."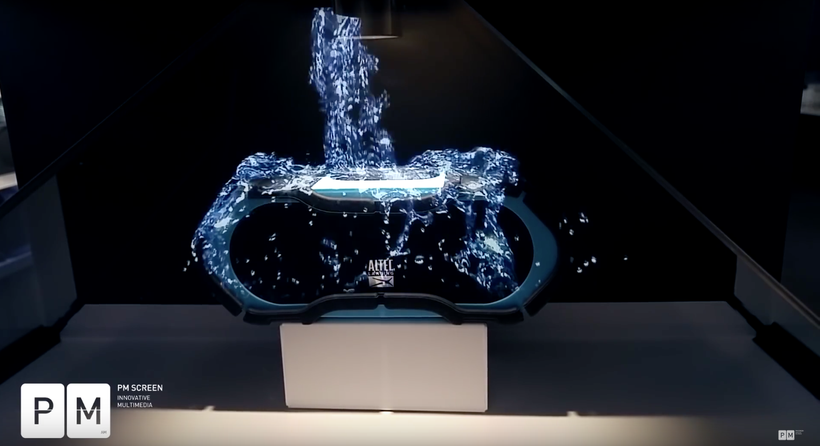 2. What moving images do you use to attract your audience?
"Remember that person you were trying to have a conversation with and his face was constantly glued to a TV screen? It is not because you are boring. Evolutionary psychology proves that we are attracted to moving images because of our deeply rooted survival instincts. How are you using this insight in your stand? Do you offer any visual entertainment for your audience? And, of course, what exactly will you show? At PM Screen we tested various holographic 3D animation effects which surround products we are presenting. Flame and water effects have proven to be the most powerful and beloved features probably also because of instinctive associations they evoke."
3. How do you make your audience spend time you need to personally say "Hello"?
"Nothing is more powerful than a precious and friendly human connection. It is still the best selling technique ever invented. Remember these stands where you stop by just to see the whole staff sitting in the corner and chatting? Probably you were not very impressed by that. It is not always possible, but you must have a goal of personally greeting as many people as possible who are interested in your stand. How do you do it in overcrowded environments like CES? This year, our client Altec Lansing invited Nick Jonas to their stand featuring PM Screen holograms. We were only able to chat with the audience because the visual content we offered was long enough to keep everyone occupied for a while. You need a content of at least 3-5 minutes to have a chance to engage with the audience."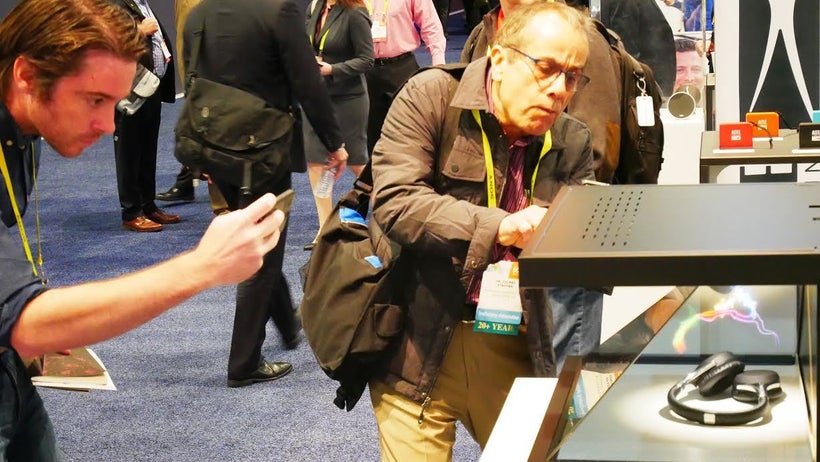 4. How do you show that you are a tech leader?
"Expos like CES are all about innovations. Every single company participating would like to present themselves as a tech leader. There are many components needed to underline this claim and your stand is one of them. I still see companies using roll up banners and paper handouts in their boots. Yes. In 2017. In an innovation expo. If you asked me what technology I am in love with I would answer with one word: hologram. But, of course, it can be also any other new creative and beautiful method to replace paper and traditional banner stands."
5. Does your booth technology work? Is it replaceable?
"Now, if you choose a high-tech solution for your expo booth, you must ensure that it actually works. Every technological failure is possible and, as you know, technology fails you when you need it most. Do you have a plan B? Is your choice easily replaceable? Although holograms, for example, are a cutting edge technology, holographic displays by PM Screen are easy to use and our clients just need to plug them in to start magic happening. The only challenge we are not prepared for is a power cut, but you must think even of such scenario to be fully equipped for an expo."
Calling all HuffPost superfans!
Sign up for membership to become a founding member and help shape HuffPost's next chapter
This post was published on the now-closed HuffPost Contributor platform. Contributors control their own work and posted freely to our site. If you need to flag this entry as abusive,
send us an email
.