"In 2010 when I had the opportunity to build Kim Kardashian's glam room in her (then) new Beverly Hills home. It was still pretty early on in her career, so we would text each other early in the morning on her Glam Room collaboration."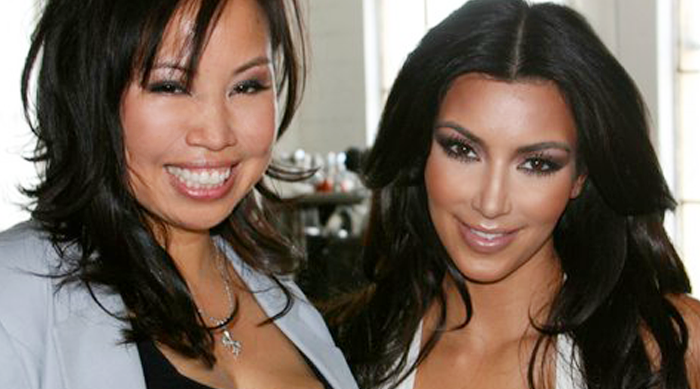 I had the pleasure of interviewing Maxine Tatlonghari, the award winning founder of Vanity Girl Hollywood, the original Hollywood lighted vanity mirror made available to the masses online. She's a market category creator, lifestyle influencer and civic leader in her hometown of West Hollywood, California where her company will be featured in the American Express Small Business Saturday initiative in West Hollywood. We're also excited for her launch of VanityGirlPopUp.com that goes live today!
Thank you so much for doing this with us! What is your "backstory"?
I studied journalism and comparative literature in college, took a gap year teaching English in Tokyo, then entered the workforce in Public Relations. I fell in love with the intersection of storytelling and business that PR teaches you and learned from an incredibly strong female founder, Marci Blaze. One of my non-profit clients then introduced me to the American Cancer Society (ACS) where I launched the Making Strides Walks on the West Coast. There, I learned how to launch projects, put together massive events (like 16,000 people at the Rose Bowl) and inspire the hearts and minds of whole communities from another strong female boss Jill Granek. I went onto become an International fundraising director and then was laid off, along with 25% of the California ACS workforce back in 2008.
When I was laid off I took myself to Burke Williams, a day spa here in Los Angeles to cheer myself up. After my pampering sessions I sat in their lighted, Hollywood style vanity room to blow dry my hair. Surrounded by those lights, seated on the tuft, feeling like a Hollywood Starlet … I was hit by inspiration. THIS is how I wanted to feel when I got ready for my day. I wasn't an actress or a model, or even a YouTube Guru like the beauty girls of today, but I have LOVED glamour and pampering since I was a little girl. And this type of backstage mirror wasn't available to non-actresses like me yet. So I sketched out the idea on a napkin, took it to a manufacturer I knew, and a few months later Vanity Girl Hollywood was born. I launched it on a eBay store and a blog I built myself.
We made a Hollywood mainstay - the lighted Hollywood vanity mirror - available to a wider audience via the internet. We are so excited to announce that we are launching our VanityGirlPopUp.com site today and will be featuring these new products at American Express' Small Business Saturday here in West Hollywood.
But more than just our products, my company was created to make people feel more glamorous so that they can be their best selves which positively affects everything they do. I see it as a domino effect.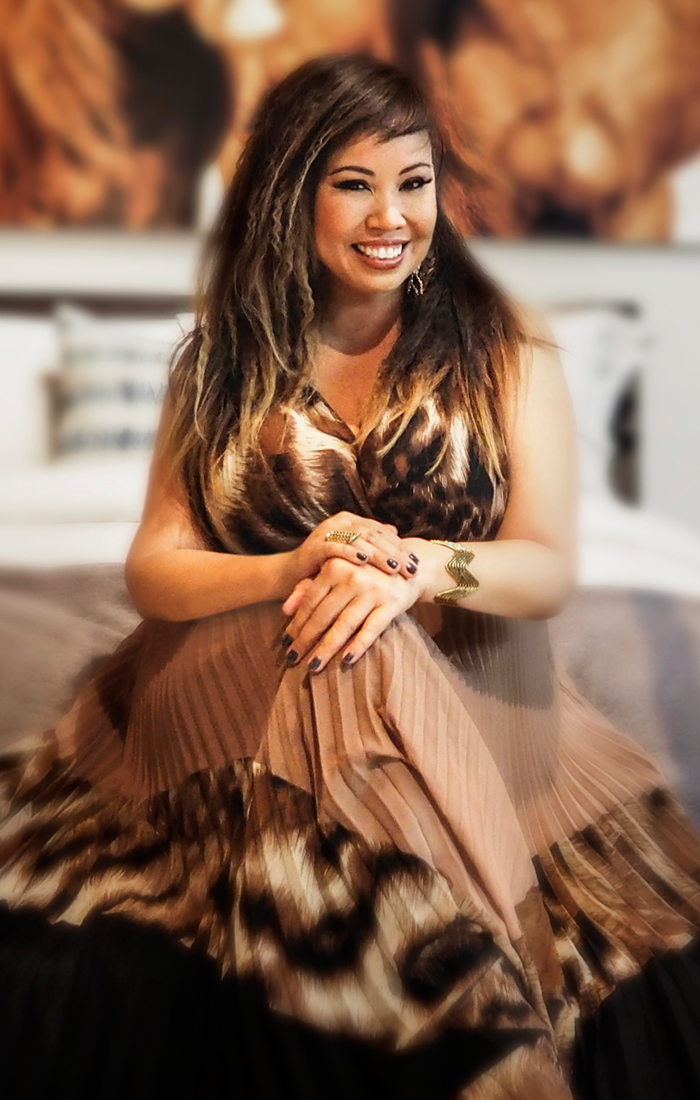 Can you share the funniest or most interesting story that happened to you since you started your company
One of the most interesting things that happened to me was "discovering" the power of the social media star back in 2009. Beauty influencers weren't even a "thing" yet. In my case, the influencer who changed my game was Kandee Johnson. I was at the Melrose Trading Post, a very cool local flea market here in Los Angeles. I was trying to sell my vanity mirrors the old-school way, in real life. It was the end of the day and I think I had sold maybe one mirror - which makes sense because who is really looking for a large lighted vanity mirror when visiting a flea market? It just wasn't a mainstream thing yet. As I was packing up around sunset, a beautiful sparkly woman with big hoop earrings and a bright yellow cut up sweatshirt stopped by my booth and lit up. I was so excited because SHE GOT WHAT I WAS TRYING TO CREATE HERE. When I Googled her later I saw that all of her YouTube videos were getting over 100K views each. I went back to my PR roots and treated her exactly as I would any celebrity and quickly realized that working with social media beauty gurus like Kandee was going to be a cornerstone of building my brand.
The next amazing thing happened in 2010 when I had the opportunity to build Kim Kardashian's glam room in her (then) new Beverly Hills home. It was still pretty early on in her career, so we would text each other early in the morning on her Glam Room collaboration. I was also going through a really hard time personally, my father was dying from a neurological disease called MSA so it was a really weird time for me. Like, here I was with these amazing business opportunities and my heart was simultaneously breaking because of what my Dad was going through. Kim was very understanding and she and Khloe gave me some great advice because they had dealt with the passing of their father from cancer. The project took a little longer than expected but we were able to create something she loved. In fact, the buyer of that home kept her Glam Room intact -- Kim showed it on her Snapchat back just a couple of months ago and it looked exactly the same!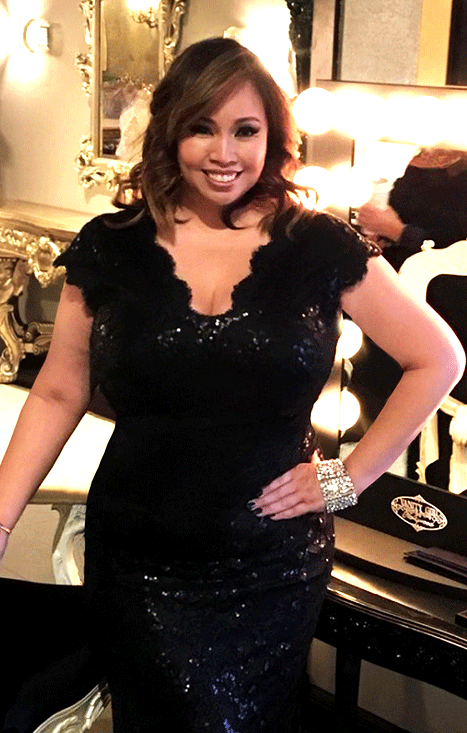 What do you think makes your company stand out? Can you share a story?
I think what makes our company stand out is that I really started it with my heart. This is an expression of who I am and more importantly, how I want my customers to FEEL when they use my products or read my blog. I want them to feel glamorous and to able to follow their dreams, because that's what Vanity Girl is. It was my dream to have a lighted Hollywood style vanity mirror available to anyone who wanted it. And I wanted to create a community around that. I get so excited when I see an Instagram post or a YouTube video of a freelance makeup artist who uses our mirror in their business or a college student who lights up a corner of her dorm room. I still remember my first customer, and my first order. Her name was Crystal M. and she was from Ohio. I called her to thank her personally and I think she was a bit overwhelmed by excitement.
In fact, just last month I was at a beauty event, hosted by Kandee Johnson in fact, and I met a Latina lifestyle blogger who turned out to be a customer. She was so surprised to learn that there was an actual person behind Vanity Girl. She told me she thought we were a huge corporation like Sephora or something and didn't realize that Vanity Girl was simply started by a woman with a dream.
None of us are able to achieve success without some help along the way. Is there a particular person who you are grateful towards who helped get you to where you are?
I'm really lucky because there there are so many! But I have to say it started with my parents. My mom taught me to follow my heart and my dad taught me scrappiness and resilience. I miss them both everyday but I have never forgotten their lessons. I'm also really grateful to my business partner Eric Cygiel who has really believed in me and this brand.
How have you used your success to bring goodness to the world?
I sincerely hope that my customers feel amazing when they get ready so that they bring their best to their world. I was listening to an Ali Brown podcast last Thursday with SHE Summit founder Claudia Chang as I drove from West Hollywood to Santa Monica. Ali asked Claudia how she has the energy to be a mom, an entrepreneur, an author and an activist. Ali laughingly said that she just didn't have the energy to always be an activist. I LOVED how Claudia answered her. She reminded Ali that has built a platform for female entrepreneurs to share their stories and that could affect millions of listeners who will then become change agents in their world.
And that lit me up too. Sometimes it seems like I do something shallow -- celebrate beauty and makeup and hello -- vanity. But it's so much more than that. If a mom gets ready in my mirror and feels beautiful and happy, she takes that to her children and maybe her work. If a hair stylist or a makeup artist uses my vanities in his home or business and attracts clients and makes them feel more confident, then that changes lives too. As I mentioned earlier, it's a domino effect.
I hope that my blog readers are entertained, informed or inspired. Sometimes when I read someone's blog or podcast, I hear just one thing that cheers me up, makes me laugh, helps me learn or empowers me. Words are really powerful.
On a personal note, I volunteer and give back through various non-profits which makes sense because I spent over 10 years in the non-profit sector so it's kind of in my blood. I serve on the West Hollywood Chamber of Commerce as the First Vice Chair. I was on the Advisory Board of the American Influencer Awards. I also support causes like Dress For Success, The Prom Project, the AIDS Monument, Making Strides Against Breast Cancer and the American Lung Association.
What are your "5 things I wish someone told me before I launched my Start Up" and why.
Have clear agreements and put it in writing! It's all fun and games when you start out but things can change and so can people. I've always known this but I didn't always follow it and that came back to bite me on more than one occasion. One of my backburner projects has been to write a book and share these mistakes in the hopes that someone else can avoid them.
ABCC. Always Be Creating Content. Keeping a blog and/or vlog can be the cornerstone of your brand. It's your voice and it gives a place for your customer to find and fall in love with you. Eight years ago I went through a bad break up and I moved to Paris - my own version of Eat Pray Love. My best friend Julie kept asking me to keep a diary because not everyone can just move to Paris like that. In retrospect, I really wish I had followed her advice because that trip was a life changer for me and I can't remember the little details.
The Power of the Pivot. When I started, there was no competition and I grew at least 100% year over year. I was quite frankly, a little spoiled by the "magic" of creating a new market category. Then, people with more money saw the idea and knocked it off. You have to remain flexible and able to pivot where necessary which is where I am today. It's a little scary but it's also really exciting and that's why we've launched this new Pop Up.
Find a Tribe. I'm such a believer in being around like-minded people who lift you up and will believe in your possibility. Ditch the naysayers. For instance, I recently attended the Live Love Thrive Conference here in West Hollywood and was so inspired by their She Tank session. It was an all female panel of investors getting pitched by female entrepreneurs. Two of the entrepreneurs got funded on the spot and ALL of them received prize packages of legal mentoring and VC/Angel advice. This was so right up my alley! I will be writing about the event in my blog and hope to interview all of the investors and entrepreneurs.
Get Ready for the Rollercoaster. Some days I feel really up and inspired and everything comes together so easily. Other days, I feel like I am pushing a rock up a never ending hill. Every entrepreneur I know goes through this so it helps to know that I'm not crazy! And also, I try and walk everyday and meditate. 10% Happier by Dan Harris is my go to app.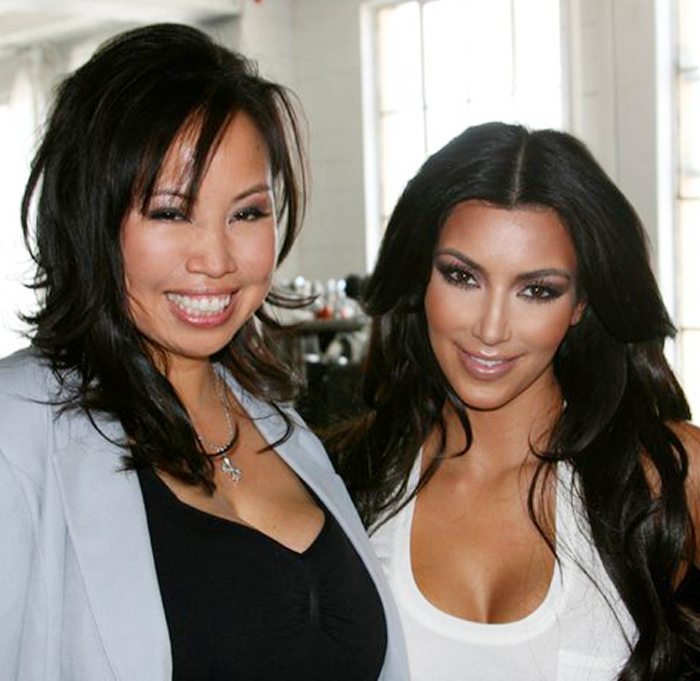 Some of the biggest names in Business, VC funding, Sports, and Entertainment read this column. Is there a person in the world, or in the US whom you would love to have a private breakfast or lunch with, and why? He or she might see this. :-)
Oprah - always and forever. She's a woman who carved her own path had great success and also shared her struggles openly so that others could learn. She's the OG Content Creator and showcased "real people" and their everyday lives in a way that everyone felt related and connected. I've been to her OWN offices here in West Hollywood and they are seriously #goals. Can I have two? Sara Blakely of Spanx inspires me. I love the story of how she went from door-to-door fax salesperson to reinventing the girdle in a modern way.
This was very inspiring. Thank you so much for joining us!
Thank you for being such a change agent in the world. I love that you really want to spread positivity and inspiration on the platforms that you create content for. I'm excited for your upcoming book and I'm honored that you let me share my story with you and your readers.
Note to Huffpost readers: If you appreciated this interview, please click on one of the buttons on the top left to post to your twitter, facebook or pinterest. If 2000 people like you do this, there is a good chance this article may be featured on the homepage. -)
Related
Popular in the Community