In my career as an image consultant, I focus on helping people look and feel their best -- and guide them towards becoming their personal best. In addition to wardrobe, hairstyle and even make-up, I've learned that a person's ideal look and feel also comes from a greater understanding of the role nutrition plays toward optimal vitality, weight management and overall health. In this quest for understanding, I've come across the Institute of Integrative Nutrition, and have met a handful of its graduates who are working as health coaches to help clients improve their health and happiness.
One of their stories especially resonated with me. Her name is Robyn Youkilis, who recently celebrated her fifth year as a popular health and cooking coach at YourHealthiestYou.com. According to Robyn (who's also a member of The American Association of Drugless Practitioners with a degree from Syracuse University), she's struggled with food her entire life, from the vicious cycles of diet pills to bingeing as a teenager to try to get to the weight she felt she needed to be. Then, when the "no fat" diet craze came along, she changed the way she ate and "just ate and ate," she recalls. As a young adult, she went through alternating phases where she was "good" (eating less non-nutritious food and losing a few pounds), and "bad" (eating after nights of drinking, then drinking some more and eating more, mostly out of boredom).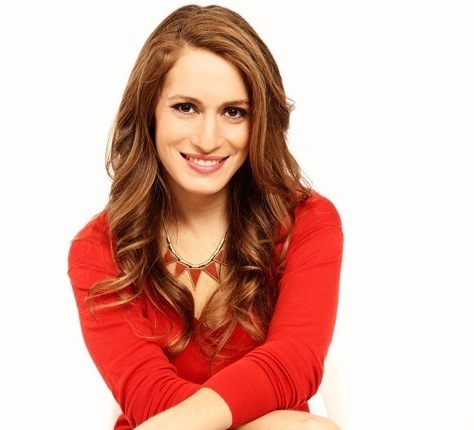 Her roller coaster ended for good when she learned from her Integrative Nutrition program how to select the foods that are good for her unique body -- vegetables, piles of greens, fermented foods and more -- so she can have, as she puts it, "clear thoughts and energy every single day." She's also on a quest to help others make healthy just a part of who they are, not something they want to become.
"There's too much of a separation between thinking 'I want to be healthy' and 'I am healthy,'" Robyn told me. "Those who are on a path to being true to who they are and what their style is need to make drinking extra water or exercising almost every day or eating extra veggies as immediate and frequent as responding to emails or texting so these healthy habits become a natural part of who they are."
I couldn't agree more. But how do you do it, especially after years of struggle for so many? Here's Robyn's recommendations from someone whose has been there, done that, more than a few times over her young life.

1. Declare Yourself Healthy NOW: Start with the mantra, "This is who I am now." We always say-"This is who I want to be, wish I was or hope to be." But like the popular "fake it 'til you make it" phrase, we need to say, "This is who I am now: someone who makes healthy choices, listens to the voice inside my head that says "go to bed now" or "don't eat that Twinkie." Determine what that "I am healthy" idea looks and feels like and then make positive changes until you ARE that way!
2. Get support: Talk to your closest loved ones and friends about who each of you wants to be and how you can all support each other to make it happen. You could even post a message on Facebook: "Hey guys, being healthy is really important so I'm going to do the following to get there. Who is with me?" Getting the support of those you interact with regularly will make the journey so much easier.
3. Take Your Time: While taking classes at Integrative Nutrition, Robyn heard founder Joshua Rosenthal say something that's stuck with her ever since: "Life is a long time." This is opposite of what we always seem to think, that we have to do everything immediately. In fact, you don't have to make all of the changes now. "Once he said that, I was actually able to relax and take smaller -- but necessary -- steps to get there. At any given time, I can work on eating more veggies or chewing my food more slowly or drinking more water. Slowly over time it will add up. I can take my time being the me I want to be."
4. Create Your Non-Negotiables. Commit to one or two or three things every day no matter what, whether it's a green smoothie every day, or 8 classes of water or at least 20-30 minutes of exercise. To Robyn, exercise every day is a non-negotiable that is on her calendar as a reminder. "I must do that, otherwise, I'll be at my desk or in interviews or writing my latest book, and it just doesn't happen. It's a reset where I take care of me."
5. Accept Yourself: As far as style or wardrobe supporting the YOU you want to be, don't dress for the body you want, dress for how you are right now. That's one way to show you love yourself. "The more kind and gentle you can be to yourself, the better you will feel and the easier it will be to make the next healthy choice."
A healthy you is part of the image you present on both a business and personal level. But as Robyn reminded me, the changes don't have to take place all at once. Declare yourself healthy now to help you get there, get support, set goals -- or non-negotiables you will achieve every day -- but also accept and love who you are now, all of which will move you along the path to a much healthier and balanced life.
Related