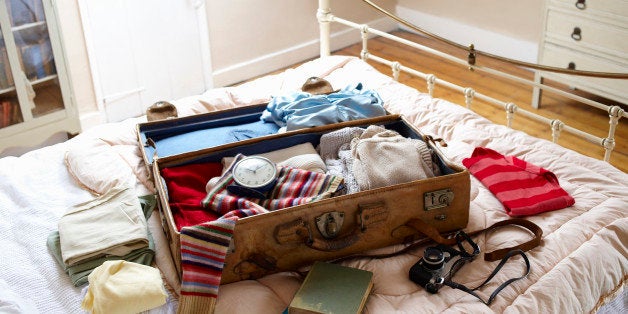 Going away for the weekend is a nice way to take a break from the daily routine. A short plane, train, bus or car ride away, you can instantly be transported to a new environment. New people, food and maybe even weather (we all need some sun) awaits and ultimately leaves you refreshed to take on the next week.
When going on these weekend getaways however, more often than not people are always over packing their bags or bringing full on international luggage to make sure they have what they "need" for their trip. Myself, I rarely over pack. For starters, it makes traveling a lot less stressful. You don't have to drag your heavy bag with you on public transportation or worry about some kleptomaniac bus passenger stealing your bag in the below bus storage at one of the stops along the route. It can also save you money in the long run (think bringing a carry on vs paying to check a bag when traveling by plane).
There is an art to packing light and avoiding under packing. Below, I'm sharing my five best tips for packing light for any weekend trip.
It's All About the Bag
Believe it or not, the first step to simplifying the way you pack for a weekend trip starts with the bag. If you're trying to make your items for the weekend fit into a trendy knapsack, call it quits because it isn't going to work. Get a bag that has a couple of compartments as well as a large interior. The Vera Bradley Weekender Travel bag is one that would be a good start point. It's spacious, has a few added compartments and complies with the plane carry on requirements (but double check those because they always seem to change). With the right bag, you can fit loads of things you need for a short trip!
Check the Weather
It's alway good to be prepared but bringing a winter coat, shorts, and rain boots is overkill for a weekend escape. Simplify the clothes you want to bring by just checking the weather of your weekend destination. If it's going to be snowing all weekend, knix the tank top since you're probably not going to have a chance to wear. Only bring the items that are necessary to the weather you're going to experience (though I always recommend carrying an umbrella since rain is unpredictable).
Organize and Fold
Once you know what weather you're packing for, make a list of all the items you've gathered. After that, all you need to do is pack the larger items on bottom and fold your clothes properly using the military roll. By organizing all the items you plan to bring and folding them in a more efficient way, you're less likely to take up extra space in your bag and more likely to have room for one more piece of clothing you want to take with you.

Toss the Toiletries
Makeup bag aside (keep that in your purse), you don't really need to pack lotion, soap, toothpaste, etc for a short trip. I'm not saying forget hygiene because you're on a two day getaway but for such a short period of time, you might as well pop into a local discount store once you arrive at your destination. You can pick up small travel size toothpaste and other products for at least $1- $2. The extra advantage of doing this - you can avoid any accidental leaks and spills that might happen in your bag during travel.
The Travel Outfit Counts
Now this one is a tip I don't think most have encountered. It's my go-to thing to help me pack light, the travel outfit. I know most people say dress comfortable (and that's true) but you should also wear the items that are unlikely to fit in your carry on. Want to bring your favorite pair of thigh high leather boots? Wear them the day of and pack a pair of tennis shoes and flats in your bag. They are smaller than the boots and you can fit a couple of flat shoes in your bag rather than trying to cram in a pair of long boots. You can also do this with jackets, sweaters and other slightly bulky items.
These are my top five things I consider when packing for a short vacation. It definitely helps me avoid overpacking and hopefully, it'll help you find a balance as well!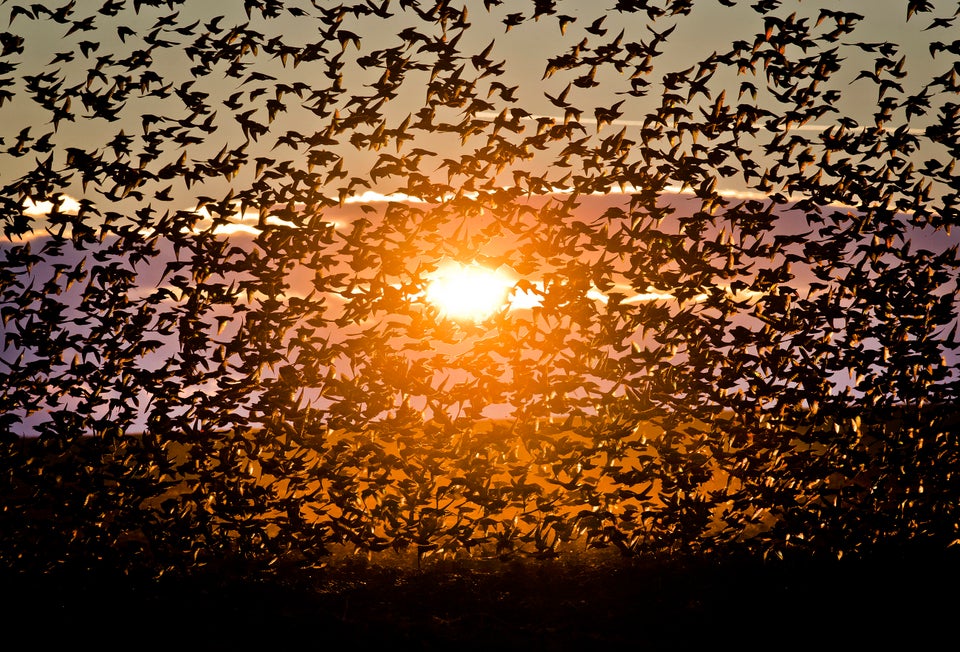 Stunning Images From Around The World
Related