Brand Lessons from Dove's Latest Viral Ad
Dove, the soap brand that has been the subject of racially charged marketing controversies dating back to 2011, is recovering from another consumer boycott and backlash stemming from a recent ad many have called racially insensitive.
The idea that Dove soap can wash away blackness is being circulated across social media and has led many people to call for a boycott of the soap and of Dove's parent company Unilever.
According to HYPR Brands, in just the immediate aftermath of the ad, Twitter ire associating #boycottdove and the brand with keywords like racism, #doveIsracist, #BlackLivesMatter, and #BoycottDoveProducts very quickly reached eight million people.
Here are some tips to help you avoid, or recover if your CEO, or brand accidentally "sets the internet on fire."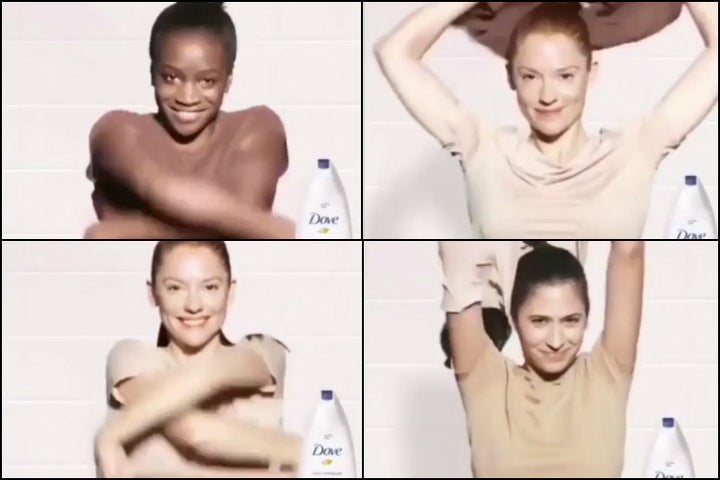 1. Before you release, well — anything… always do a worst case scenario analysis.
Because you need to know --"what's the worst that could happen?"
The Dove ad showed a white woman taking off a dirty brown shirt and then becoming clean, transforming into a red-haired white woman. It's hard to imagine how no one caught this— leaving some to wonder if it was a publicity stunt.
"Sadly, racist imagery has a long history in advertising in the United States and around the world," said Andrew Selepak, a professor in the department of telecommunication at the University of Florida, and Director of their graduate social media program.
2. Act Quickly.
Dove pulled the ad a day after its release, releasing a desk statement pointing to the intent of their campaign, and issuing an apology. Controversies often spread quickly on social media and this one quickly grew into a firestorm of crisis communications for the brand.
"While Dove and Unilever should have had a crisis management plan in place for incidents just like this, they instead appeared a bit flat-footed and while they pulled the ad and issued an apology, in our current polarized environment that will most likely not be enough," said Selepak.
3. Be Transparent.
Dove spokesperson Marissa Solan, a Vice President at the Public Relations firm Edelman, was unable to provide any information about Dove's approval process for the ad or the diversity on the team which released the campaign.
From a crisis communications perspective, many experts, like Matt Rizzetta, branding expert and CEO at North 6th Agency (N6A), brand communication and social media agency agree Dove didn't say enough early on.
"While Dove was quick to respond, the public felt as though their statement lacked contrition and an explanation of the ad's intent," said Rizzetta.
Facilitated by the rapid pace of social media, a brand's decisions can be scrutinized at the touch of a button. When an issue resonates with several consumer groups, often builds enough momentum to create a boycott, which experts say can cost millions, even if short-lived.
"The reaction to Dove's controversial ad follows a pattern we've seen after previous social responses to similar brand missteps: an immediate and significant spike in social conversation about the ad coupled with a drop in the overall brand sentiment," said Lou Jordano, Chief Marketing Officer of Crimson Hexagon.
4. Wait for Trump to Tweet Again.
Ok, not really. But, in this case - at least for Dove, it may have worked.
A social media listening report by MediaToolkit shows that combined, Unilever brands had more than 34,000 mentions in the week the ad was released.
But -- in a news cycle and week filled with natural disasters and multiple controversies stemming from the White House, the Dove Boycott became yesterday's news pretty quickly.
Jordano says in previous cases the negative response is generally short-lived when brands are able to respond quickly and appropriately. The social media response to Nivea's "White is Purity" ad from earlier this year is a good comparison. In the wake of that ad, sentiment around Nivea on social media dropped sharply, but returned to pre-ad levels in about a few weeks.
"The data shows that this appears to be the case with Dove as well. Conversation levels have already returned to normal and the brand's sentiment is well on its way to recovery," said Jordano.
5. Don't let social be an afterthought in your PR plan.
Oven times communications campaigns are conceived at a high level but then social media passwords and handles are handed to interns to implement. Not every tweet should go through an approval process, but setting up a strategic approval process to splice social content off of a larger campaign can be the difference between hitting, or quickly missing the mark.
Facilitated by the rapid pace of social media, a brand's decisions can be scrutinized at the touch of a button.
"Social media is not for the faint at heart. It's a dynamic environment with endless ways to share, comment, and even adapt the content we put out. Sometimes, that means having ads like Dove's taken out of context," said Grace Moshfegh, Partner & CEO at Superdigital.
When an issue resonates with several consumer groups, often builds enough momentum to create a boycott.
OnBuy.com analyzed findings from YouGov, who interviewed more than 2,000 U.S. adults to better understand the reasoning behind the phenomena of brand boycotting.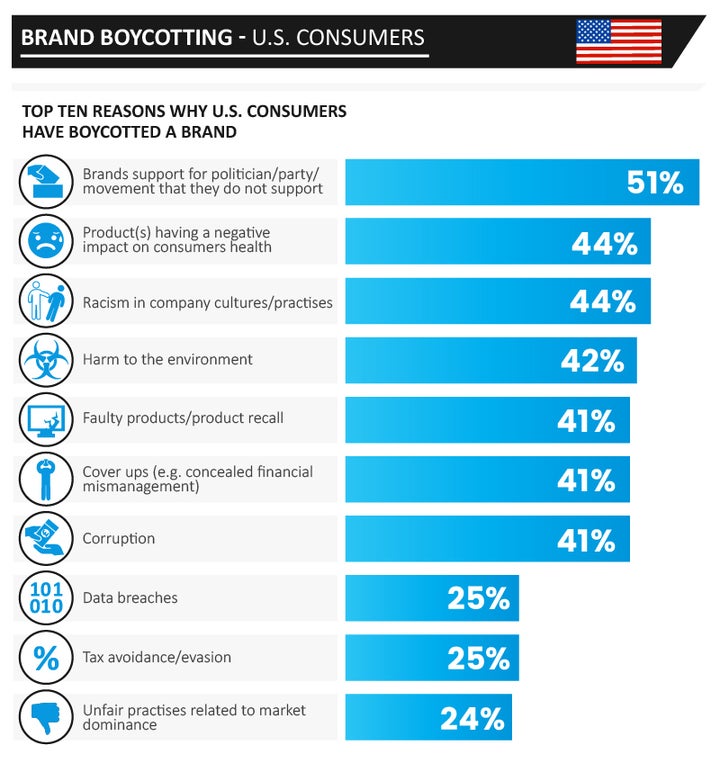 The research revealed that a brand's affiliation or endorsement of a politician/party/movement was the biggest reason as to why consumers boycotted a brand at 51%.
A product with negative consequences on consumer health or racism in a company's culture or practices were the joint second most cited reasons at 44% each.
According to a recent survey by data marketing firm Fluent, 25% of Gen-Zers say that core values are extremely important to them – self-sufficiency and cultural diversity are paramount.
"The consequences of Dove's recent faux pas are likely to be especially pronounced among "Gen Z" consumers who are far more likely to completely stop shopping with brands whose ads they deem to be offensive," said Jordan Cohen, Chief Marketing Officer of Fluent, a marketing firm.
Join Mary's #PR Influencers Facebook Group, designed for business owners, authors, thought-leaders, influencers, podcast hosts, PR types, journalists who want to increase their impact and learn the PR strategies working right now to effectively share their message with a broader audience.
Related
Popular in the Community