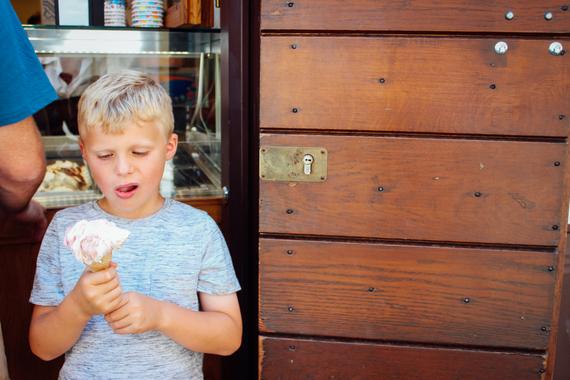 Our kids have both been a hot mess for the past few weeks. I briefly considered blaming their behavior on the fact that Mercury was in retrograde, but I wised up and realized that it's more likely because they are anxious about the end of the school year. They are worried about losing touch with their friends, establishing relationships with new teachers next year, and getting out of their comfort zones again. I don't really recall feeling anything but positive about the end of the school year when I was their age, but in an effort to be more empathetic, here's what I'm doing to help them cope:
1. Maintain their schedule at home. It's so tempting to let them stay up late, allow them to fall off their chores, and skip commitments. But most kids their age are comforted by a schedule and getting off it during these last few weeks seems to make everything much worse.
2. Reaffirm their relationships with teachers.Both of our kids start tearing up when talking about moving on from their classrooms, but I've found that they feel better about it when they take some proactive step to share how they feel with those teachers. Writing a note or drawing a picture for a teacher lets the kids own those feelings and feel better that the teacher knows too.
3. Establish a plan to maintain friendships over the summer. I've had to reassure our kids that they will see their friends at camp and scheduled playdates or sleepovers. On the flip side, they both also seem comforted by the fact that they will get a break from kids who they've had trouble with this year too!
4. Talk about the positives of summer. I always have our kids help make our seasonal bucket lists so they have a range of things to look forward to. Planning trips to visit family or explore new places help as well. And everyone is excited about having a more relaxed schedule!
5. Cut everyone some slack. Yes, that includes you. We are all tired. We are all limping towards that finish line. While I try to maintain consistency, I've also tried to give everyone a break. An extra show isn't going to undo a school year of work. An extra weekday gelato isn't going to give them diabetes. And a weeknight glass of wine isn't going to make those white jeans any tighter. It's been a long year, so ease up on the rules a bit!