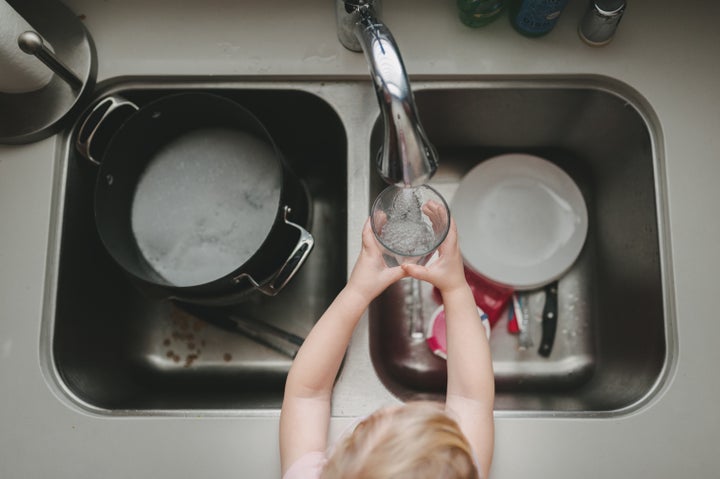 Photographer Danielle Hatcher set herself apart by specializing in shooting indoor lifestyle sessions for her clients. This means that while many professional and hobbiests photographers are spending the winter and other bad-weather days indoors with nothing to shoot Danielle doesn't miss a beat continuing to stay busy creating gorgeous images indoors. Whether you are a professional wanting to learn how to shoot indoors to make your business work year round or a Mom who wants to learn how to take better photos of her family at home, Danielle can teach you how. Danielle teaches her technique in her Click Photo School class Life Inside: In Home Lifestyle Photography and she shares her top five tips here.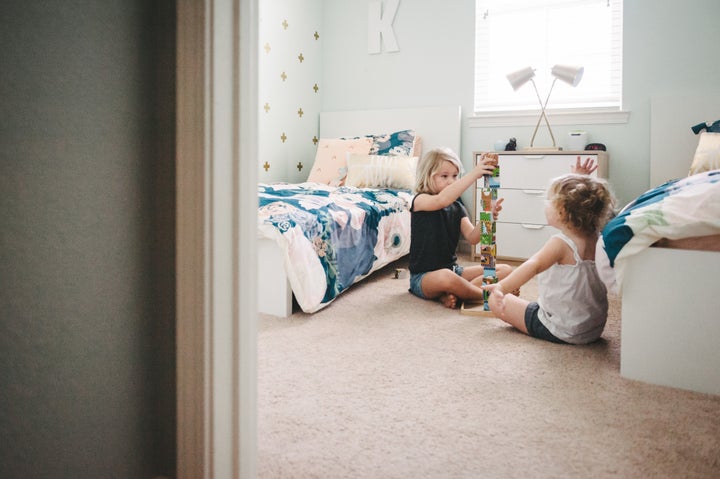 Turn off the lights. You read that right! Whenever possible, turn off any overhead lights. Not only do they mess with white balance and make it difficult to get accurate colors in your photos, they can also create unpleasant shadows on your subject's face. Instead, focus on effectively using window light. Open the blinds, curtains, and shutters as needed. Pay attention to any awesome reflective surfaces in the house such as large mirrors, big white doors such as closet doors, and white bedding. All those areas will help bounce light around and create a brighter space. Move around and use the window light from multiple directions. If shooting from one angle isn't working because of low light, try shooting from a different angle. This provides variety and depth to your images, and tells the story better.
Pay attention to the background. The biggest difference between a "snapshot" and a "lifestyle image" is thoughtful composition. This includes being aware of the background. Make sure there is not too much clutter, or if there is clutter, make sure it adds to the story you're trying to tell, rather than taking away from it. Remember: YOU are responsible for everything in the frame, and everything left out of the frame. If you want a super simple image, try to get a blank wall or blank door behind your subject to minimize distractions. Or, try a birds eye view and shoot from above. Again, clutter isn't necessarily a bad thing, it just needs to add to the story you're trying to tell.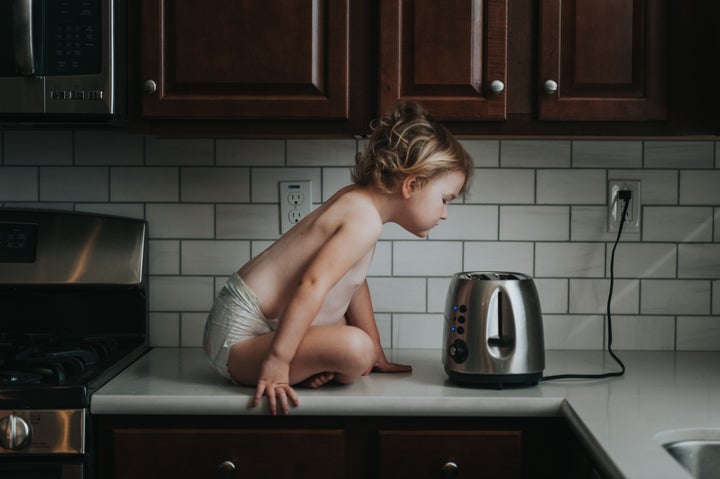 Create visual interest. This is along the same lines of paying attention to the background, but takes it one step further. In addition to being aware of clutter and background "stuff," remember to focus on creating an interesting composition as well. This can be done simply by following the rule of thirds, or introducing leading lines. Paying attention to color and textures help too! Good light + an interesting composition = a winning photo!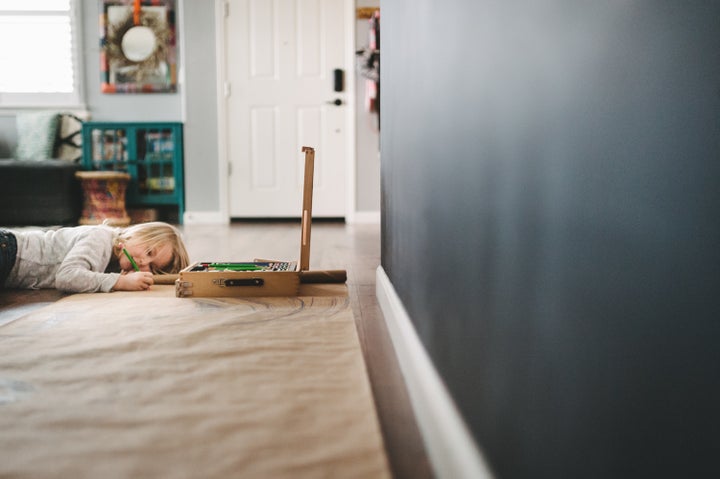 Get off AUTO. When shooting indoors, you may have to stretch your camera to its limits. You'll need to bump up that ISO to allow more light in. Additionally, you might need to drop your shutter speed for the same reason. But it's important to know just how high can you bump your ISO before an image before it gets too grainy due to noise. And you'll want to know how slow of a shutter speed you can use before you introduce motion blur (unless, of course, you WANT to capture that motion blur!) Being in control of your settings is key. Read your owners manual so that you're aware of what your camera can do. Watch youtube videos that are specific to your make/model of camera, and/or the exposure triangle. And then shoot a lot, adjust with your settings, and see what you like. Different people have different shooting styles… there's no right way to capture a scene. It's important to play around, figure out your style, and have fun.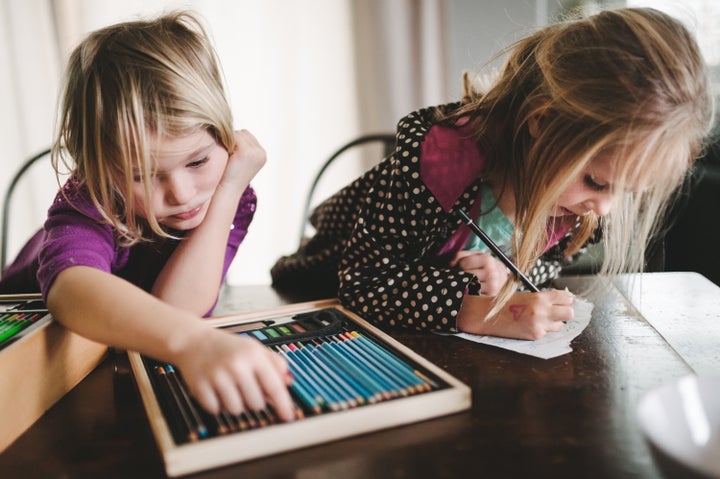 Have fun! Let's circle back around to why you want to record these lifestyle moments to begin with (whether for yourself or for clients). Home is where the fun is! Encourage your subjects to just try and do things they'd normally be doing if you weren't there. If you're shooting personal photos, keep your camera out and ready all the time so you can grab it quickly and record fleeting moments. If you're shooting for clients, spend a lot of time with them so you can capture those times that they actually relax and forget that you're there. If you're enjoying your time as you take the photos, that feeling will translate to the image itself. You'll feel that joy, the viewer will feel that joy, and you'll create a lasting, memorable photograph.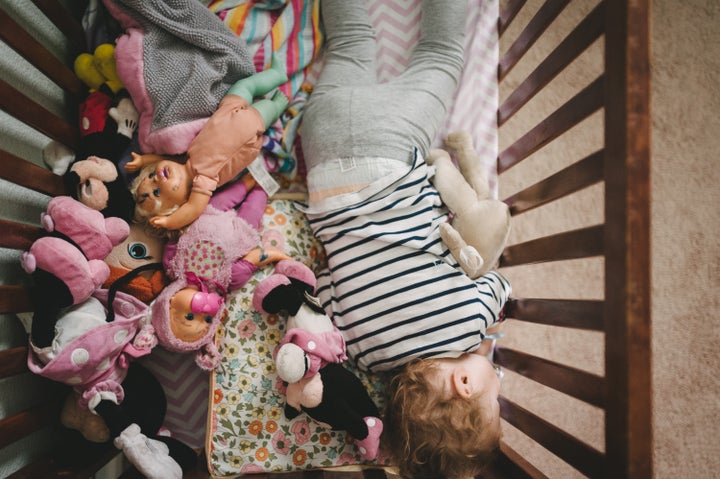 Popular in the Community