After learning NYC's coworking spot The Yard would be opening a new location next month in Herald Square, I asked Andy Smith, Director of The Yard, what factors freelancers and solopreneurs should consider when choosing where to set up shop temporarily.
Andy's quite experienced in the coworking industry and had some great tips to share. These are his 5 tips to track down the best coworking spaces!
Debra: Andy, what makes you an expert on coworking?
Andy: I've been in the coworking game for 3 years. I'm currently the Director at The Yard, a group of coworking spaces in NYC. I've learned a lot while running a coworking space and I'd like to share some of those lessons with you. Really, my goal here is to help you chose a coworking space that will increase your productivity, grow your business, and, ideally, inspire and motivate you.
Debra: Sounds great! So how can we find the really good coworking spots when there are so many spaces and locations opening up?
Andy: It's wild how much the coworking industry has grown over the last few years. World-wide, a new coworking space opens up every day. Every day. And I support that. I think competition is healthy and good for business. We can all raise the bar a little bit, and everyone benefits.
That said and without further ado, I hope this list helps you with your search for office space. There are about 75 coworking spaces in NYC alone, of all shapes and sizes. If you're looking for a space to work, here are a few things I've picked up that can hopefully help you choose your best coworking space and office space.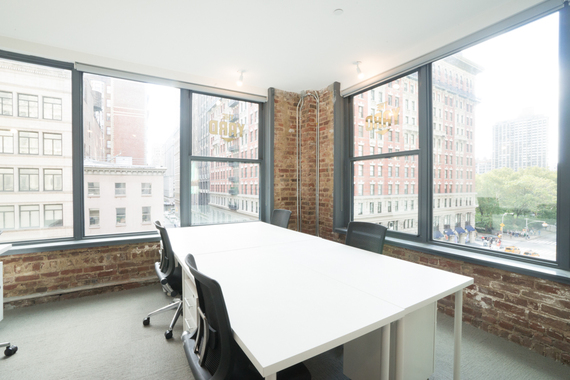 1. Find a space that's right for you.
When we first opened The Yard's Brooklyn location in 2011, we were pretty much the only game in town. Folks would come in from all over town because they didn't have any options. These days it's a little bit different.
DeskMag, Berlin's All-Things-Coworking digital rag, publishes an annual "Coworking Forecast" that reads, among other things, that the popularity of coworking and the number of coworking spaces is continuing to grow. This means more options, many more options, for the consumer.
Choosing a coworking space is kind of like buying a car. When Ford first launched the Model-T, well, that was your only option. But now you can choose from thousands of models from dozens of manufacturers. It's the same for coworking. Do you need a pick-up truck or a mini-van? A coupe or a sedan? Shop around!
My advice? Take a day and schedule visits at three or four different spaces. When you're visiting the space, take note of the other people there -- do they seem happy? Is it crowded? Is it loud? Is the kitchen clean? Is the management staff friendly and helpful? Test drive the space if you can!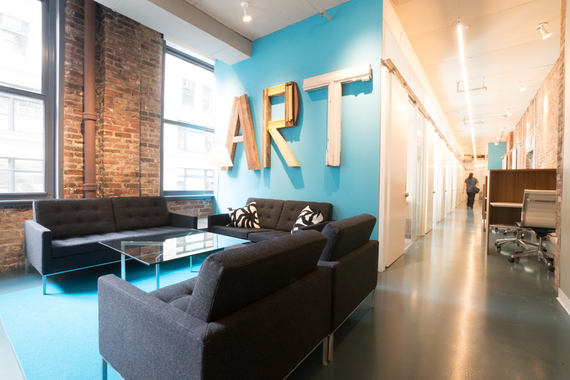 2. Location, location, location.
If you're used to working from home, be sure that the commute to your new coworking space won't deter you from going. You should be happy to travel to your new office!
If it's three transfers and 45 minutes away from home, maybe consider a space closer to home, even if it's not as cool or comfortable as the space farther away. You can always change spaces down the road. And you may learn more about what your office space priorities are by shacking up at a location close to home for a few months.
Almost all coworking space memberships are month-to-month so don't feel locked into anything. Try out a few spaces. Be promiscuous!
All coworking spaces host events: Software workshops, bagel brunches, art exhibitions, business meetups, panel discussions, pitches, lectures, film screenings, etc. Ask yourself if networking is a priority for you. If it is, then find a space that hosts events you'd be interested in, or rather, events that people you'd like to meet are interested in.
Furthermore, most coworking spaces have corporate partners to offer discounts and benefits to their members. WeWork's benefits include discounts at BLT steakhouses and AT&T. The Yard's partners include The New York Times, The Freelancers Union, The Kipmton Hotel Group and The Tribeca Film Festival.
Be sure you take full advantage of the events and benefits at your coworking space. Milk it for all it's worth! And if your business is in line with your coworking brand, maybe you could offer a discount to members or offer to sponsor an event. Why not?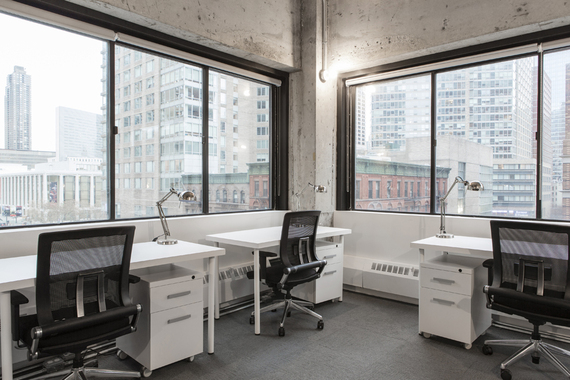 4. Networking shouldn't hurt.
How many of you live in a building where you don't know your neighbors? I don't mean smiles and nods in the hallway, I mean you ask each other and tell each other about your days, maybe share a drink or a meal once in a while. It's not easy. And for a lot of people it doesn't come naturally.
It takes a sincere interest in other people. Of course, some people are better at this than others, but what I've learned is that you can develop engagement among people by just asking a few questions. Instead of just saying hi or some anecdote about the weather, ask your coworker what they're working on. Ask them what they need. Is there anything you can help them with? And then, here's the real trick: you have to listen to what they say.
I don't mean to sound patronizing, but it's an important step to understand... if you're truly listening to people, if you're genuinely engaging folks at the coffee maker, in the stairwell, in the lounge, you'll absorb what they tell you and give that back to someone else. Sometimes it's as straight forward as introducing two people, one who told you they're looking to rebrand their product and another who said she was interested in taking on more rebranding projects... voila! There's an introduction that can further spurn community engagement.
Community takes cultivation, curiosity, and consideration.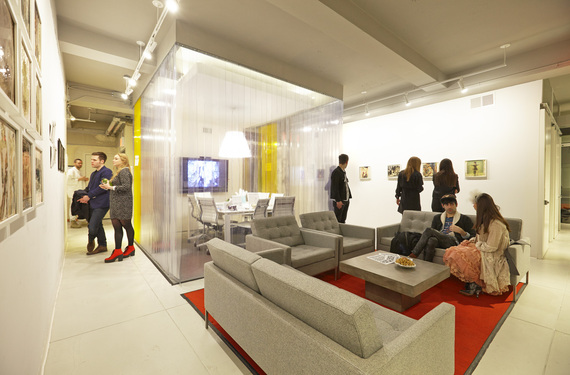 5. It's an ecosystem... within an ecosystem.
A good coworking space engages with its neighborhood and outside community. When The Yard opened on the Lower East Side, we filled up in just a couple of months: suddenly 300 people were coming to work at 85 Delancey Street every day. That's not a crazy influx but definitely worth paying attention to. Our new presence in the neighborhood could have been a strain or a boost to the community.
As the Director of The Yard, I've tried to engage the established neighborhoods where we've opened locations, building our own mini-communities within these great neighborhoods of New York City. As down as I feel sometimes about gentrification or homogenization, I'm still consistently inspired by each neighborhood's deeply rooted residents and business owners who know everyone on their block and support each other's endeavors.
One way I like to think The Yard contributes to the community is through our local artist exhibitions. We've hosted dozens and dozens of exhibitions with local artists and curators including the LES-based International Fine Arts Consortium (IFAC) and we converted our lobby entrance space into a cafe with The Bruffin to invite locals and passersby to stop in for a snack or coffee in our space. The Brooklyn location is currently exhibiting a show of three local photographers.
A lot of that outreach can come from members. I would challenge you to make an effort to patronize the local businesses around your coworking space. Engage the folks who work at the restaurants where you eat lunch, before you head home stop for a happy hour drink and chat with the bartender, smile at the bodega. It's these little things that can enrich a community, your community.
And isn't that all we're trying to do with coworking? Enrich a community? Enrich and cultivate a community of entrepreneurs and freelancers working together in the coolest neighborhoods of the coolest cities in the world?
Debra: Thanks so much for sharing these tips with me. I think it's a great start to finding a coworking space that 'fits'--and fit is so important. Excited for The Yard's newest location to open up!
Andy: Yes, it's exciting! My undergrad Alma mater, Pratt Institute, has a motto I think is relevant to this story: "Be true to your work and your work will be true to you." Work smarter, y'all.
Related
Popular in the Community