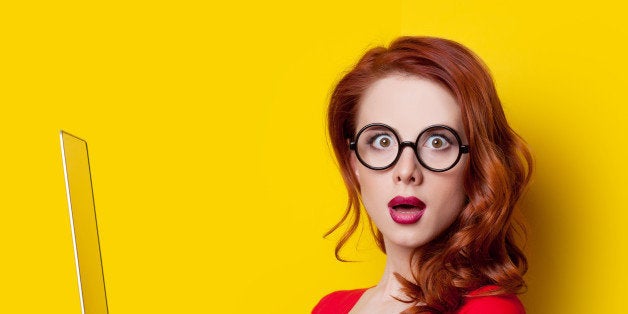 As I'm sure you're all aware (aka tired of hearing about it) -- I'm self-employed and loving it. Being my own boss has been both super fulfilling and super stressful, and I'm still learning how to keep it all balanced. Sometimes it just seems like there aren't enough hours in the day and I'm inundated with ads, Instagram posts and email newsletters about the other digital entrepreneurs I'm following and they make it all look so easy. How do they make the #digitalnomad lifestyle look so easy?
Well, I'm not sure, and I can't speak for them. But if I have somehow managed to get my business organized, I'm willing to bet these tools can help you too. Best of all, they're all 100% which is crucial for keeping your overhead low when you're working for yourself.
If you aren't using Trello, you should be. Even though my business is small, Trello saves me so many unnecessary emails and worry. Trello is essentially a giant project board/to-do list/organizing tool. You create boards for different projects and then can attach files, make a checklist, add other project members and comments and just about everything else. This works wonders for me because I can break my tasks down and see them getting completed piece by piece. It's also how I like to correspond and assign tasks to my assistant, Torie. Being able to keep track of my stray ideas and assign them out makes me feel like I'm not just chipping away at an insurmountable goal.
I'm a huge fan of newsletters. I love staying up to date on what all my other personal finance friends are doing. That being said, I have a nasty habit of letting hundreds of emails just sit in my inbox. Forever. Maybe it's the hundreds of emails from Twitter or coupons for stores that I dare not enter, but my inbox is just a mess. Sanebox filters your emails so that you lose the clutter but keep the stuff you want -and best of all it learns your preferences over time! If you're like me, you're also using your email as sort of a project management tool to filter through what needs to get done that day and what can be done at a later time. Being able to see only those actionable emails it crucial, so Sanebox is a great tool for those who (like me) seem to be tethered to their gmail account/iphone all day. (Unroll.me is also another popular option and it works with all email providers.)
One of the things I've learned the hard way is that being my own boss also means that I'm the one who handles all of the accounting for my business: the invoicing, the receivables, and the bookkeeping. On top of this, I'm also on the go networking and trying to build up new business. Street Invoice is a handy app that helps you manage invoices straight from your phone. You can send invoices to your contacts, create invoices with your logo and product info, and see all pending, overdue, and received payments at-a-glance as well. A must have for the entrepreneur on-the-go.
Social Media is an invaluable asset for businesses these days. Pretty much every company has a twitter, Instagram, Facebook page or LinkedIn, but are you engaging with your audience as much as you could be? Instead of wasting valuable time sending tweets throughout the day, Hootsuite lets you schedule your posts to social media at your convenience. When managing an editorial calendar for a blog or business with an active content marketing component, Hootsuite is a very efficient to have a social media tool that allows you to plan and schedule social posts weeks ahead. The dashboard also shows you mentions, replies, and other comments from users all in one place and it comes pre-built with powerful analytics tools for tracking your growth and campaign progress over time. It's my favorite tool and works wonders for brands trying to get more in touch with their audience.
This may seem like a no-brainer, but I'm constantly shocked by how many people don't know about these free tools! Google Drive allows you to create, edit, and share content with others through Google - no more emailing things back and forth. And you can actually collaborate with others all at the same time, right on the document itself. A great free tool that can save you a ton of headache.
Have any other holy grail entrepreneur tools? Let me know (please!) in the comments.
Related
Popular in the Community