No matter your business or industry, one goal that remains the same for startups and established enterprises alike is growth. Numerous things go into making a business grow, but a large part of the battle is arming yourself with the right tools to make it easier for you and other members of your team.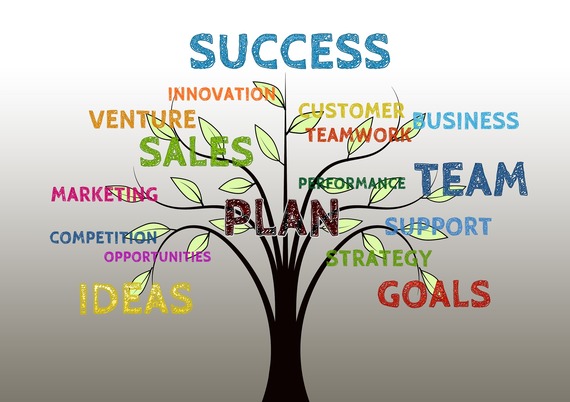 Photo Credit: Pixabay
Project Management & Billing
Have projects that require input from multiple members of your team? Have team members who work as contractors or telecommute? Managing their time and projects is important to keep the business on budget. Research shows nearly half (44%) of project managers don't use software, even though software is known to increase performance and satisfaction. BillQuick offers project management and time billing, along with accounting features to make it easier to handle.
Email Marketing
Email marketing is an integral part of any marketing strategy, so investing in the right platform is critical. Email is 40 times more effective than social media in customer acquisition, conversion rates are three times higher than social media, and purchases are an average of 17% higher.
Platforms like GetResponse offer split-testing features to help you see which variations of your email blasts are resonating with your users. Taking the time to run split tests beyond your website itself can help boost conversions and sales. Want to increase your clickthrough rates? Add personalization to your email subject lines, and you'll get an average 17% increase there, too.
Customer Relationship Management (CRM)
Customers are the lifeblood of your business, and a CRM platform like Insightly can help keep all contacts organized. With the CRM data, you can learn more about your overall customer base, see who your most loyal customers are, and learn what they're buying. Information in the platform is useful to sales, marketing, and customer service teams, and by working together, CRM can help improve the customer experience. Since customer experience is expected to be more important than price by 2020, improving it now gives you an edge on the competition.
Investing in CRM provides data to better fine-tune and personalize your marketing campaigns. A 2012 study showed 86% of consumers are willing to pay more money for a better customer experience, so why not make it easier for your business to keep your customers happy? With this data, you can also get insight into ideas for future products and services your customers are interested in.
Social Media Marketing
A 2014 study from Pew Research shows 52% of adults online use two or more social media networks, with Facebook being the most popular. Social media takes time, so it only makes sense to look to a number of automation tools to help maximize the time you invest in it. Social media scheduling tools like Oktopost are geared toward B2B based businesses, and Buffer is a good choice for scheduling social media posts for B2C based businesses. Research shows posting posting one to two times a day is better than posting more often - those who post no more than twice a day get 73% more comments and 32% more likes than those who post more than three times a day.
Simplified Point of Sale (POS)
For retail and ecommerce businesses, a robust POS system is vital to success. With the number of options available on the market today, it's easy to spend thousands of dollars on equipment and later discover it's not ideal for your business. Vend offers a POS that works with multiple brick-and-mortar locations, e-commerce, and a variety of hardware, including mobile solutions, which are expected to increase 400% by 2019. It makes it easy for your business to accept multiple payment options and gift cards. With a central datapoint for everything that comes into and goes out of your business, you can track products, inventory, orders, and even customers to monitor loyalty to make marketing and engagement easier.
When your business is equipped with the right project management, billing, email marketing, CRM, social media marketing, and POS system, you can decrease operating costs while increasing productivity and efficiency. Since everything here is a cloud-based platform, there's no expensive IT equipment investment, and mobile apps are available to make it easy for team members to access on the go. Focus less on operations and more on your business growth strategy.
Calling all HuffPost superfans!
Sign up for membership to become a founding member and help shape HuffPost's next chapter