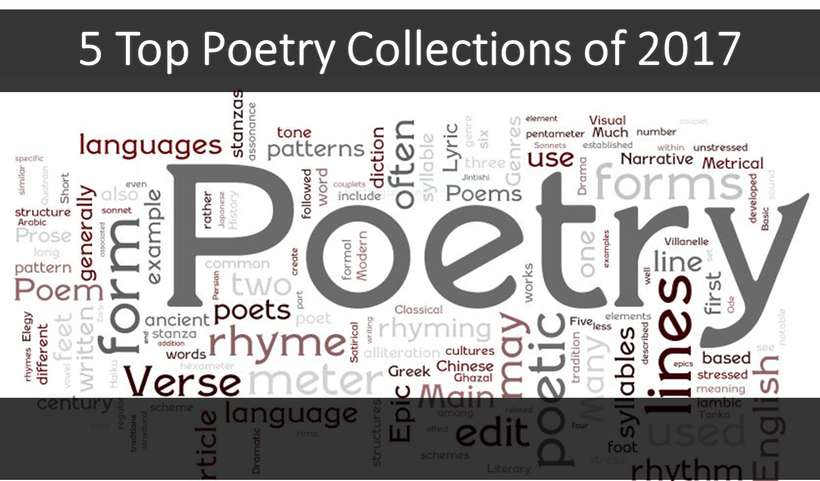 Poetry is rich in historical context. In Corn Alfred words "poems thread their way gracefully from the fables of ancient Rome through Vermeer and Celan to contemporary angst in language at eloquent and demanding ". Well said, I am sure you agree with me.
Poets like Corn Alfred, Ford Katie, Barbara Guest and Grace Schulman are well known for their dedication and how they have revolutionized the craft as we know it today. In as much as these icons deserve an applause for their commitment so far, I will not leave out the role of the internet and social media in further propagating poetry to the world.
Thanks to the internet and social media, the poetry world has never been so accessible, extensive and diverse. Today, a Barbara Guest poem is just at one's fingertips. Here is my list of 5 top poetry collections of 2017 that should get everyone reading.
We all go through challenges in life and sometimes those experiences still hunts us but Mary Oliver seems to have found a way out as she shares it in her collection, titled devotion. The devotion is a selected poem by Oliver, one of America's favorite writers. The collection highlights the best of her work with a tinge of spirituality in "Devotions". It focuses on the early years of Oliver and how she managed her grief by finding in nature a vast incredible gift. As the years go by, Oliver appreciates the beauty and complexity around her and reminds us of the connections among living things.
You cannot separate a poet from their experiences and the society in which they live. Danez Smith is an example of someone who has got a lot to say about their experience. The pieces in the collection beat with the rhythms and assertiveness and show how the author weaves personal sickness into societal vices. I could not hold the tears from running down my eye. Danez Smith took time to pour out an emotional feeling that was tangle with pain and grieve. "Don't Call Us Dead" opens with an emotional introduction in which the speaker conceptualizes an afterlife for all the black men and boys shot and killed by the police. It also featured poems about sex, desire, and the HIV diagnosis.
We all need love and kindness in this world or else it will fall apart. Maggie Smith shares this view in her collection. It's no surprise that this collection recorded a huge success and connected with a lot of people this year. Partly because of what the poem represented. The poem centered around a theme- trying to believe in the goodness of the world for the sake of one's children.
The other pieces in the collection render a full picture of the complications faced by the speaker, as she tries to teach everything a child needs to survive in this harsh world. No matter the subject discussed in the collection, Smith's tone oozes honesty, humanity, and kindness; at the same time maintaining her determination to "love the world like a mother does to her child".
Words, they say can make or break us and, yet people ignore the consequences of what they say. Perhaps we need to learn more about what words truly mean and R.R. Noall is schooling me right now. "Play On Words" is a debut poetry collection by Colorado-based poet, Rachel Noall. The author uncovers idioms commonly used in the English language. Noall investigates, plunges into, and disestablishes the traditional meanings of idioms; thereby, challenging readers to question the meanings of every word they have ever said. Play On Words is a short quick read, but it packs a heavy literary punch. It's thoughtful and contains fine imagery.
I love this collection by Layli Long Soldier. A careful selection that focuses on the other side of the English language. "Whereas" by Soldier is a bold debut that explores how the English Language has been used to overthrow and subdue Native Americans, stripping them of their humanity, and stealing their lands via treaties made with the federal government.
Long Soldier, a 2016 Whiting Writers' Award winner, employs experimental poems, short lyrics and prose poems to expose the injustices meted out on her people, and to refute the 2009 federal resolution apologizing to Native Americans. Rather, she makes her own declarations and demands to be recognized as both a citizen of the United States and the Oglala Lakota Nation.
This post was published on the now-closed HuffPost Contributor platform. Contributors control their own work and posted freely to our site. If you need to flag this entry as abusive,
send us an email
.