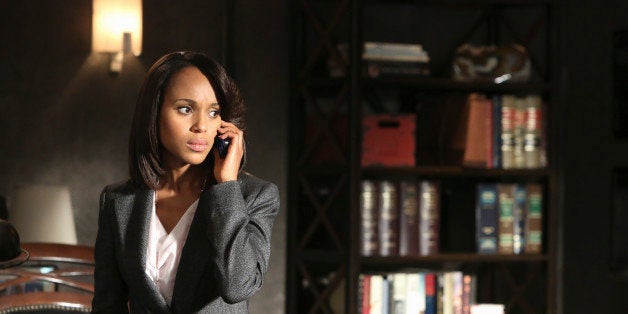 A well-dressed woman marches purposefully into the Oval Office. She gazes into the eyes of U.S. President Fitzgerald Grant and his Chief of Staff, who both sigh in relief at the sight of her, the person who has come to their rescue in order to set right yet another administration-threatening crisis. After gathering details about the situation, the woman strides out the door and begins handling the situation. Upon completion of the assignment, she pulls out her phone, dials a number and updates her client with a simple, "It's done."
The scene that I am referring to comes from TV screenwriter, director and producer Shonda Rhimes' popular ABC drama series, Scandal. It features the legendary Olivia Pope, the leader of a top DC crisis-management firm. In a city where crisis situations happen frequently, Olivia is known as the person to call when trouble rears its ugly head. No situation is too messy or tangled for Olivia Pope and Associates to handle. Through all of the tantalizing drama including Olivia's own crisis-inducing love affair with President Grant, her team is revered as Washington's ultimate "fixers."

I am a big fan of this show. I find myself wrapped up in the complexity of each multi-layered character. More than this, however, I can't help but watch the show from the perspective of a business owner. Over the course of watching this series, I have come to realize that Olivia is a great example of a successful entrepreneur. Here is my list of the top five traits I believe businesswomen can learn from Olivia:

1. Confidence: Olivia has no doubt about her ability to effectively outwit her opponents. She is bold, a risk-taker and able to take charge of high-stress situations. When you are leading a business, the stakes are high and so it's easy to get caught up in second-guessing yourself and overwhelmed in self-doubt. Olivia's confidence in her abilities enables her to communicate effectively with her clients and to lead her team.

Surely, Olivia also understands the importance of dressing for success. Her style is iconic. Olivia's sharp, sleek and chic wardrobe exudes an undeniable aura of confidence, power and control that are important qualities to have and project in her line of work.

2. Team: Recruiting a skilled, loyal and committed team is something that I know about firsthand. From enthusiasm to actual ability, employing the right people is vital to the success of your company. Olivia's team is comprised of a diverse group of experts who she can trust to get their jobs done right and on time.

3. Niche: Developing a highly-defined focus for your company takes a lot of discipline. It's easy to spread yourself and your business too thin in the name of increasing revenue for your company, but ultimately, being the expert at something will increase the probability of your long-term success. Olivia Pope and Associates specializes in the very specific field of crisis management. They are well known among DC's political elite, and are the first to call in the face of trouble.

4. Reputation: Surely, Olivia has worked hard to develop her skills as well as those of her team. Through her years of successes and hard work, she has built a reputation of being excellent at what she does. As business owners, it is not enough to have a niche. You must be excellent at what you do to excel within your sector. This takes time, perseverance and the ability to build great relationships with your clients who are likely to become your best source of referrals.

5. Well-Paid: Olivia's fabulous wardrobe and her home and office (both of which appear to be conveniently located near the heart of DC) are a few signs that she is paid well for her services. (The cost of living in DC is among the highest in the country.) Having a niche and a great reputation for your business gives you the leverage you need to negotiate more confidently and to charge the best price for your product or service.

American Express' State of Women-Owned Business 2013 Report states, "On average, a woman-owned firm employs just one person in addition to the owner, and has average annual revenues of just under $155,000. This is less than half the size of the typical privately held business, which employs two people in addition to the owner and generates average annual revenues of just over $400,000."

There are various reasons for this disparity in revenue for women business owners including a lack of adequate startup capital and management systems, to business type, to cash flow, to the need for mentoring and education. Fortunately, there are a range of organizations and programs (e.g. NAWBO, WPO, WBENC, SBA, etc.) that can help you overcome these barriers and build a strong circle of support.

If you are not yet familiar with Scandal, there are full episodes available to watch online. So, take some time, fellow Gladiator, and let yourself get caught up in the drama. You may be inspired or at the least take some well-deserved time out from the pressing demands of growing your business.

TaKeysha Cheney is the founder & CEO of The Women's Book, a multimedia company that connects women in business to local resources to advance their businesses, careers, communities and lifestyles. Learn more.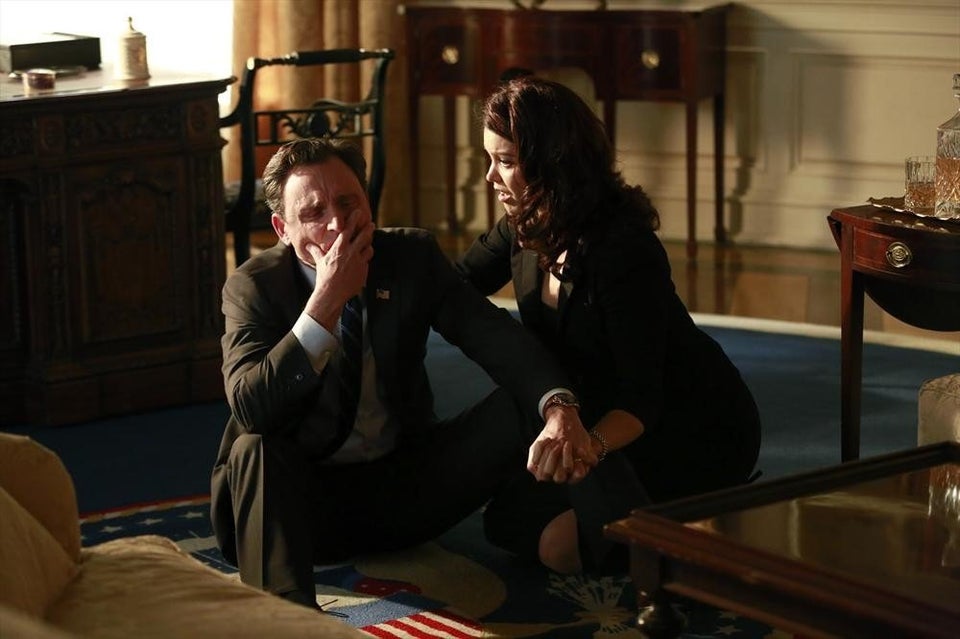 'Scandal'
Popular in the Community